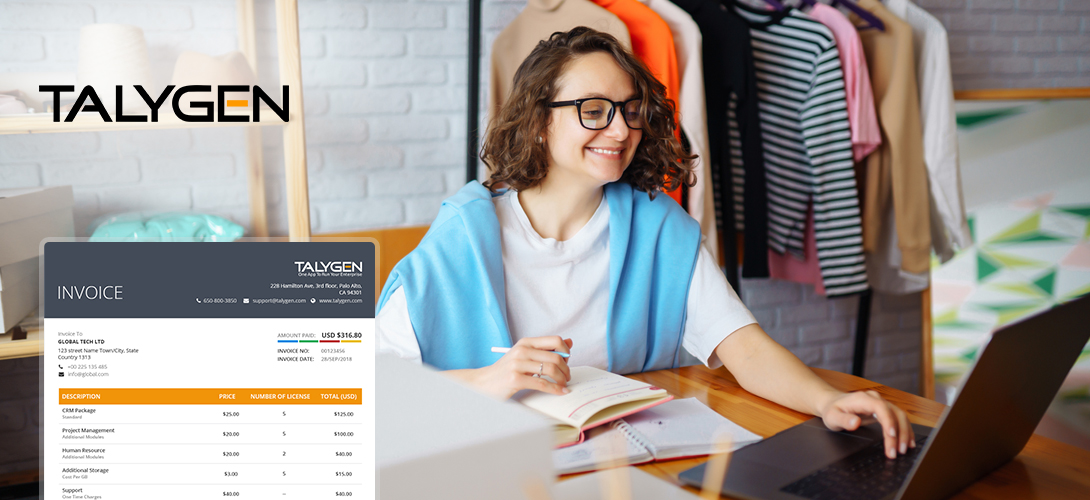 Every day thousands of customers make purchases of small to significant amounts. Most customers never pay attention to paying their goods and services bills. However, it is of utmost importance for businesses to keep a record of their every service and sale. Online invoicing software is the best way to keep track of services and sales.

Cost-saving is always a prime concern in a company, especially in small industries. Professional billing is the need of the times to grow and automate your business billing systems. These highly functional invoicing solutions help small businesses reap the benefits and eliminate the pain of creating and managing invoices.

Today's online invoicing software for small businesses offers many great benefits, as mentioned below:
Ease to create invoices on the mobile or desktops on the go
Hassle-free payment collections via safe payment gateways
Instant tracking of payments anytime, anywhere
Real-time payment status updates keep businesses and customers informed
Immediate creation of bulk invoices and seamless sharing via emails
Customized and professional invoice templates help businesses stand out
The automation in invoicing reduces errors and ensures accuracy
The paperwork gets eliminated, which saves costs and protects the environment
The centralized data management ensures data safety
The real-item data collection and management boost transparency and improve invoice processing
Instant invoice generation makes payment processing faster
The real-time dashboard offers a 360-degree view and details regarding payments and customer analysis
Invoice customization allows outstanding invoices with a brand name, image, date, time, & customer or purchase-specific details
The automated invoicing apps and software alert the users regarding pending payments
Small businesses find it challenging and risky to deal with invoice creation, sharing, and tracking. However, all their stresses can be removed by simply incorporating a powerful online invoicing software. The invoice management becomes streamlined with modern invoicing tools.
With automated tools, you can easily select the correct type of invoice for a particular client. This enables the businesses to set milestone-based payments, recurring payments, or create detailed invoices. Whether you want to generate Multi-Installment Invoices, Recurring Invoices, or Final Invoices, the single software helps you develop any of these based on your choices and needs.

Furthermore, the online tools have reduced the headaches of managing invoices from a single location. The anytime anywhere management of invoices has empowered businesses to generate and send invoices online.
Conclusion
Your business invoice management must be in safe hands for pain-free invoice management. Get an efficient leading invoicing software system for quick and secure invoice generation. The online invoicing software for small businesses eases customizing invoices, manages sent invoices, prevents delays, and more.
Talygen's online invoicing software for small businesses is the best web application for fully customizable, error-free, accurate, and detailed invoices. The software helps convert invoices into PDFs in just a few clicks. Above all, the multi-currency functionality help generates and store invoices in multiple currencies. Talygen's online invoicing software can also integrate with third-party systems such as QuickBooks.
For more information on Talygen's invoicing software, check out https://talygen.com/Online-Invoicing-Software.