Tuesday, March 28, 2023 | Resource Scheduling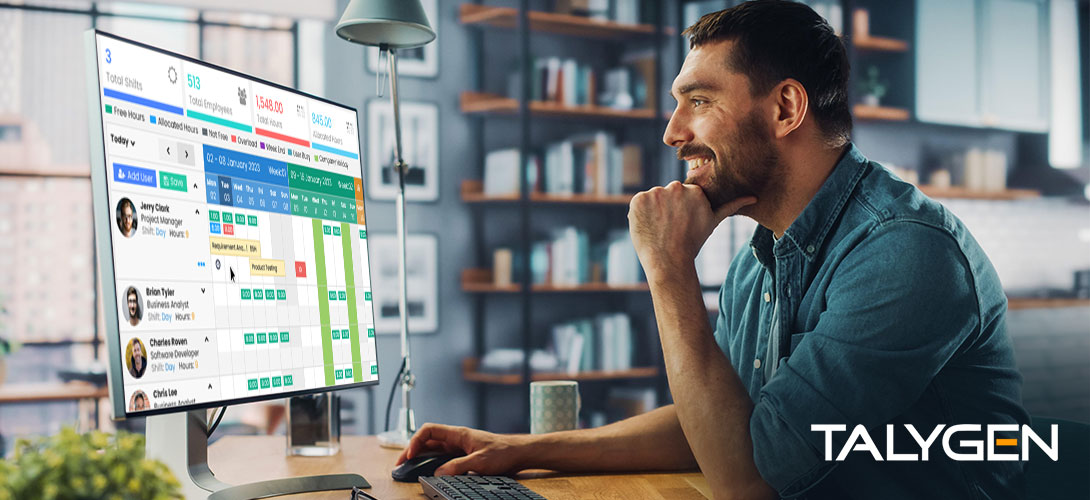 Technology is evolving every day, and the business world needs to keep up. More companies have adopted resource scheduling software to simplify the process of assigning workers to tasks. By using an efficient resource scheduling system, managers no longer have to spend hours creating manual spreadsheets.
The business landscape is getting affected by qualified employee shortages. When it comes to work schedules, then the complexity of the job is hard to imagine as it involves managers being aware of each of their employee's capabilities and availability. Implementing scheduling systems can resolve companies' most significant issues.
Let's look at some common resource scheduling challenges
Project management is incomplete without resource scheduling
Projects can only be initiated once the right resource is selected. This is the most crucial and complex part of the project management process. Resource planning and scheduling software provides an honest and transparent view of resources caliber and assists managers in handover projects to the right resource for successful completion. Resource scheduling software simplifies resource planning, and the activity dashboard offers a picture of the top performers with their every-minute report and time spent on each project.
Lack of Vision Clarity
In business, information is the soul of every project. If the correct information is gathered from the client, the scheduling can go right, and this can also affect the project's success rate. Inaccurate information can undoubtedly mar your resource scheduling. If the data is correct, accurate scheduling plans are developed. Resource scheduler software helps collate specific requirements regarding clients, projects, and resources. Effective resource planning and scheduling help meet the deadlines on the first attempt.
Overscheduling can create confusion
Performances often get affected, and there are chances of errors and mistakes. Employees with many projects assigned more than their capacity feel overburdened, and their quality declines. This leads to project delays and other workplace conflicts. However, with resource scheduling software, managers can easily resolve these issues.
Resource scheduling software makes the successful completion of projects much more manageable. Each resource is valuable, and it's just the right approach and tool needed to allow them the right job to get the expected outcomes. The software enables managers to schedule resources effectively, monitor projects from start to finish, prevent delays, and analyze how well each resource performs.
Talygen's resource scheduling software is the best tool to make future resource scheduling easier and hassle-free. The fully-featured software offers a comprehensive platform to reduce overallocation, meet demand forecasts, and plan time and resource-constrained scheduling without any headaches.
To learn more about Talygen's resource planning and scheduling software, visit www.talygen.com/project-management-resource-scheduling-tool to sign up for a free trial.