Thursday, January 27, 2022 | Field Service Management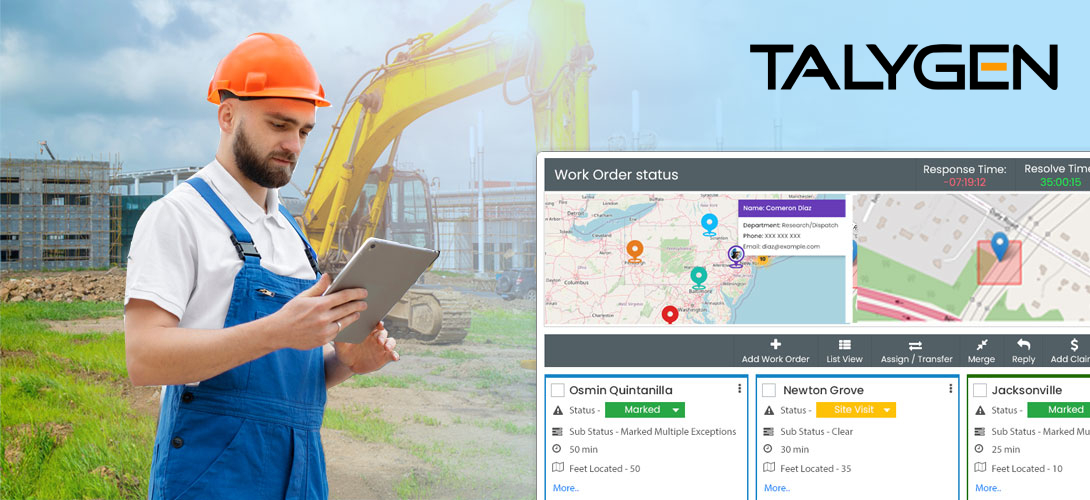 In areas like the construction industry, companies have a number of challenges that must be faced. One potential challenge is coordinating all the different aspects of a project in an efficient manner that allows growth and scaling without too much added work. The good news is that there are tools available to help with most of these issues, one of which being construction field service management software.
Field service management software cover a wide variety of uses, including contract tracking, job scheduling, personnel assignments, supplies and equipment management, customer relationship management (CRM), inventory management , invoicing and more. Since most companies that use field service software are large enough to have multiple locations or professionals working around the world at any given time, the software must factor in issues like multi-site coordination and integration with other forms of business management software.
Here are 4 Ways Field Service Management Software Can Improve Construction:
Efficient Scheduling and Coordination
The construction industry faces a number of potential problems that can arise from trying to coordinate numerous employees, clients, projects and sites. Some of these issues can be how to best leverage the time and location of employees as well as how work is scheduled between different companies and professionals. Field service software can help streamline this process to ensure optimal scheduling so that nothing is missed.
Improved Customer Service
One of the most important aspects of any successful business is maintaining and expanding customer relations. By utilizing tools like field service management software, organizations can improve their communications with customers and keep track of their needs so that they can be met more quickly.
Decreased Administrative Workload
Managing different aspects of a business takes time, and often requires multiple people to stay organized. Many construction companies have an administrator or project manager who is tasked with coordinating all the moving pieces for each project, but this person may become overwhelmed with the number of parts to keep track of. By using field service management software, a lot of this work can be automated so that the administrator is free to focus on other high priority tasks.
Improved Project Management
The actual construction process can be complex and potentially dangerous, especially when working at heights or with hazardous materials. Fortunately, tools like field service management software can help improve the planning and tracking of each project to ensure that all necessary steps are followed.
This helps to not only keep everyone safe but also reduces the chance of any errors occurring. Also, having this kind of information stored in one place means someone always knows where a project stands and what action should be taken next.
Final Words
Here are just some of the benefits that construction companies can realize by using field service management software. By having the right tools, companies can streamline their processes, increase productivity and minimize potential issues so they are free to focus on more important issues.