Wednesday, July 12, 2023 | Work From Home Software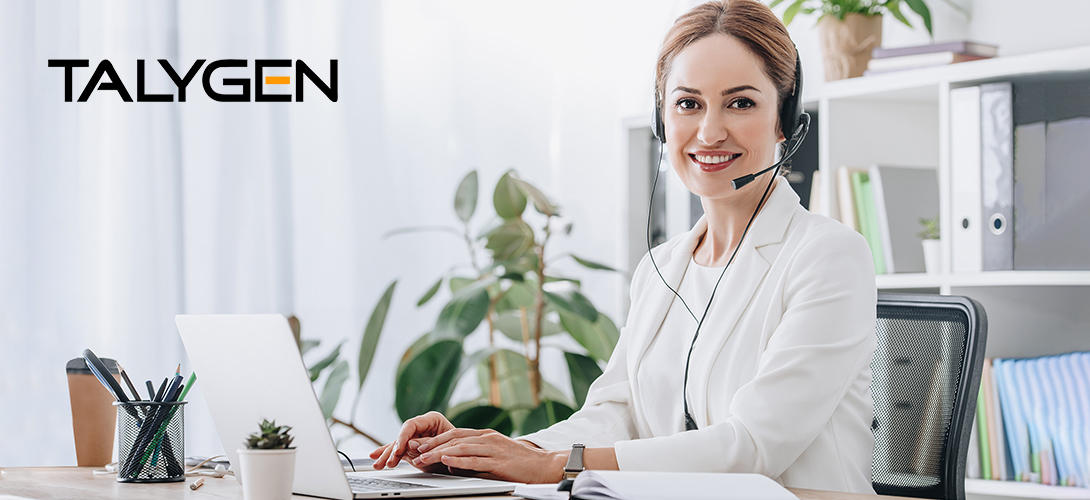 Consumers expect timely customer service and prefer speaking to live customer support agents to help them resolve their issues. This is why even as artificial intelligence progresses, there is still a need for call centers. Call center positions can be a great option for remote workers. However, some call center managers may find it difficult to monitor staff and ensure they are completing their required tasks. Call center managers can resolve this issue when they use WFH monitoring software from a reputable provider such as Talygen. The benefits call centers can gain from using remote work monitoring software will be explained in more detail below.
1. Track Employee Activity
Call center managers should invest in an efficient remote work tracking solution so they can measure agents' time and productivity. Software solutions like Talygen include a time tracker and screenshot tracker. The time tracker can measure how long it takes for users to complete tasks and any idle time that was taken. Talygen's time tracker allows users to designate whether or not time worked was billable. The time tracker collects data into timesheets which can be approved by management to ensure that salaries are accurate. Managers can flag any time tracking data they feel is inaccurate.
The screenshot tracker can see what websites employees have visited during working hours. Therefore, managers can see if support agents have been unproductive during working hours.
2. Includes Cloud-Based Document Storage
Talygen's WFH monitoring software includes a cloud-based document storage system. The document storage system allows managers to send important files and documents to support agents working remotely without having to email them. The system is highly secure, so sensitive information can be shared without any issues.
3. Includes CRM Integration
Talygen also includes a customer relationship management (CRM) system. Support agents have quick and easy access to customer information via the CRM system. The CRM contains customer details such as contact information. The information can be updated at any time.
4. Includes Unified Communication Measures
Talygen's remote work tracking software includes various unified communication methods. These communication methods include phone calls, video conferencing, and instant messaging. Support agents can use these unified communication methods to communicate with co-workers or give customers information after they have called in. Having omnichannel support makes it easier for customers to reach out to the call center.
5. Easily Hire New Agents
Talygen's WFH monitoring software also includes a hiring module. Hiring managers can use this module to create open positions for new support agents and post them on popular job-searching websites. Applicants can then easily upload their resumes or other important documents. Hiring managers can then use this information to schedule interviews and select the applicants that were chosen for the open positions. Using Talygen's hiring module, call centers can make the hiring process go much faster.
6. Includes an Innovative Client Portal
Talygen's remote work tracking software also includes a client portal to help improve call centers' customer service efforts. The client portal includes features such as knowledge base articles. Customers can view these articles before calling a support agent to see if the article provides them with answers to their questions. The client portal also gives customers access to features such as the document storage system and unified communication platforms. Clients can also send in help request tickets. Once the support agents have received the ticket request, they will reach out to the customer.
7. Allows Employees to Request Time Off
Call center agents can also request paid time off when using Talygen's WFH monitoring software. Users can designate the days or hours they are taking off and the type of leave through the leave management module. These leaves can include sick days, vacation, or maternity/paternity leave. After a request has been submitted, management can review and approve it.
Talygen's remote work tracking software is a helpful resource for call centers to use. Managers can track employee activity using the time tracker and screenshot tracker. Other useful features of Talygen's WFH monitoring software that call centers can use include cloud-based document storage, CRM integration, unified communication methods, a hiring portal, a client portal, and a leave management feature.
About Talygen
Talygen has been a leading provider of business automation solutions since 2009. Talygen has served clients of all sizes and industries from across the globe. To learn more about Talygen's remote work monitoring software, visit www.talygen.com to view product packages and sign up for a free trial.