Friday, November 20, 2020 | Project Management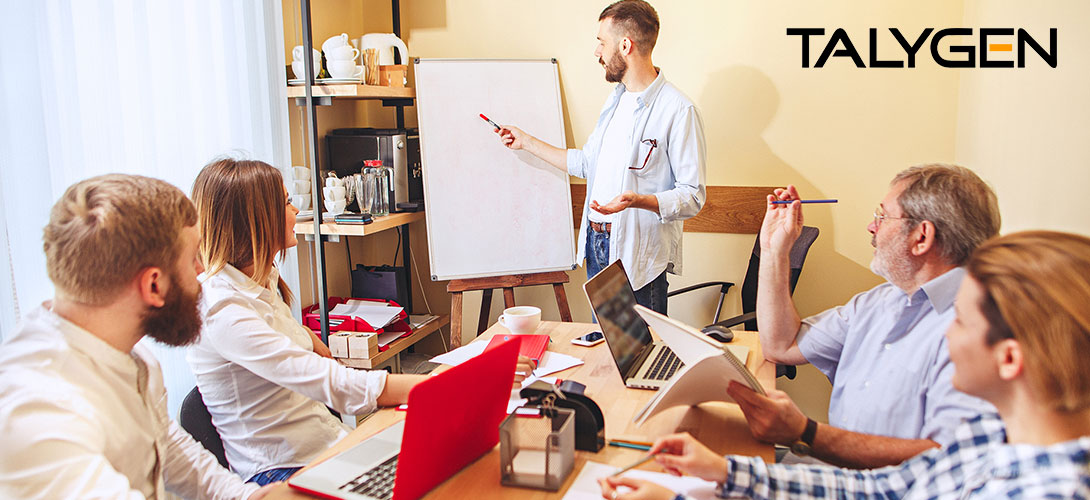 IT competition is more relentless now than ever. The future of project management will lie in its ability to deal with common IT issues like lack of communication, unplanned budget, undefined project and business goals, inadequate risk management, and more. Project management has recently gained importance in every business domain due to its benefits like strategic approach, increased productivity, reduced cost, improved efficiency, collaboration, etc.
Even though project management has evolved there's a long way to go. With the changing times and growing competition, many new trends are emerging.
Check out the latest project management trends to pay attention to:
Role of Artificial Intelligence
Quick and wise project management will help current and future project managers survive. The concept of AI in project management is putting humans to rest and helping them embrace the power of automation. Humans can only do so much. With AI integrations organizations can streamline administrative tasks, focus on business, have multi project management, prioritize and schedule projects, share real time reminders, and more. The AI powered tools create and analyze project reports, as well as provide project progress status updates.
Growing Demand for Project Managers
The project manager profession is gaining more value and respect than ever before. As per PMI's Job Growth and Talent Gap Report estimates, by 2027 87.7 million people will be a part of project management jobs and handling project centric roles. Project managers in collaboration with intuitive project management tools will innovate, drive improvements and self-management skills to business projects.
Rise in Remote Work
Organizations are interested in the concept of virtual project management as this has become the newest trend. Virtual project management has reduced the struggles of managing projects from physical offices. The project management tools have lessened the pressure of travelling, communicating, sharing, and tracking project progresses. The systems come with additional integrated applications that not only help in managing projects remotely, but also bridge gaps between remote employees, and provides central data storage facilities for quick data access.
Final Thoughts
People tend believe project management is limited to projects. By learning the hidden benefits of project management systems, you can learn what requirements are needed for the right software. Whether it is collaboration software, employee management software, time tracking software, or a project management tool each encompasses overall business management functionalities. Project management trends help every industry realize the importance of switching to modern project management tools.
Let Talygen Resolve Your Project Management Concerns
Since 2009, Talygen has been providing businesses with a structured and automated way to manage projects. The web based software solution features a project management module for helping organizations track projects, employees, campaigns, and resources. The software design is based on the evolving technologies that bring significant changes to your old school project management techniques. Talygen's project management tool is an all in one solution that acts as a project time tracker, screenshot tracker, Gantt chart creator, resource scheduler, and more.
For more details and for easy downloading, visit https://talygen.com/freetrial