Monday, April 19, 2021 | Remote Team Management Software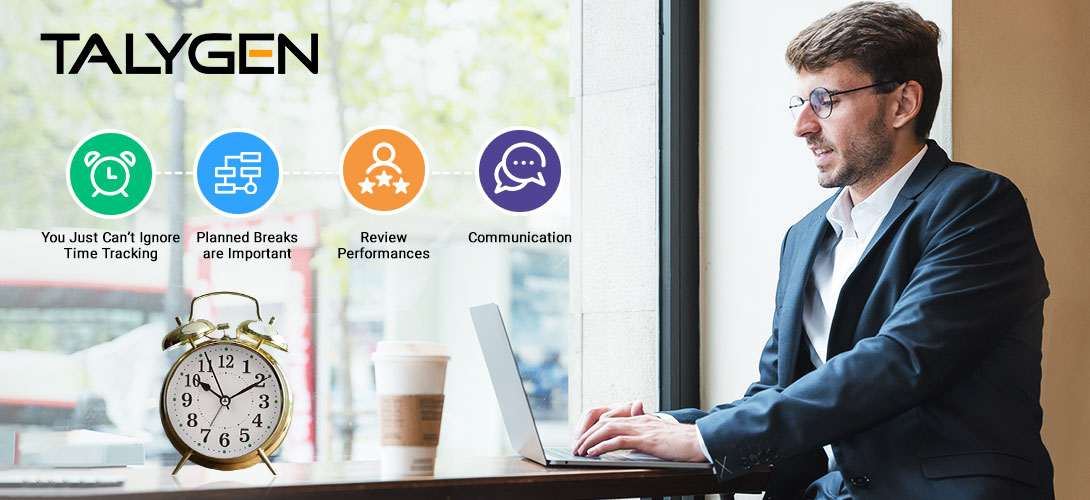 Gone are the days when remote working was a thing of the future and was said to be a luxury for enterprises than a necessity for small business organizations. Today, post the outrage of the COVID-19 pandemic, business organizations of all types and sizes are integrating the power of remote work culture in their general working to not only keep their business up and running but to boost their productivity and profits as well. The best part is that remote working is not temporary and is here to stay for a very long time across the globe.
But the fact is that remote working is not at all an easy job. You just have to do a lot of things together at the same time. And to top it all, remote work monitoring and to monitor work from home employees is more of a challenge than a job for many. Though using some of the best remote employee monitoring software, you can make things easier for your admins and managers, there are a few things that need to be taken care of for enhanced productivity and profits.
Here are the top time management tips for better productivity in 2021 that will help you in saving and earning more!
You Just Can't Ignore Time Tracking
Time tracking is crucial for all kinds and types of employees around the world. Not only does it makes your complete business management process easier but enhances the productivity of all kinds of employees working from home. It also allows you to save time records and data.
Planned Breaks are Important
If you don't have a plan behind your remote work culture, you are missing out on a ton of different productivity and profits. Planned working hours and breaks allows you to manage your workload quite effortlessly and enhance your profits.
Review Performances
Reviewing performances for your remote employees is also very important. It allows you to make your remote team much stronger and productive. You can also know the loop holes in your work plans and projects and make better deliverables.
Communication
Communication is the key to success in 2021. Remote teams today are having employees working for them from all around the world and to have communication gaps is the last thing any team could ever want. Make sure you have no stone untouched for making your communication stronger.
Wrapping it Up
Here ends the remote team management solution guide and list of the top time management tips for better productivity in 2021. As an emerging or small business, it becomes very important for the team to work together as a unit and make things easier for each other in the long run. Also, it is very important for the organization to choose the best possible work from home monitoring software for their organization. You make to choose the one that is not only very easy to use but feasible with all your business challenges and future endeavors.
Talygen, the global leader in business automation, offers a world-class and easy to use work from home monitoring software that is packed with some of the most advanced and easy to use remote team monitoring solutions for all kinds and types of business organizations around the world. The software solution centralizes all of the must-have remote employee monitoring tools in a centralized interface. You can try the free trial of Talygen's Remote Employee Monitoring Solution to know more.