Monday, April 12, 2021 | Remote Team Management Software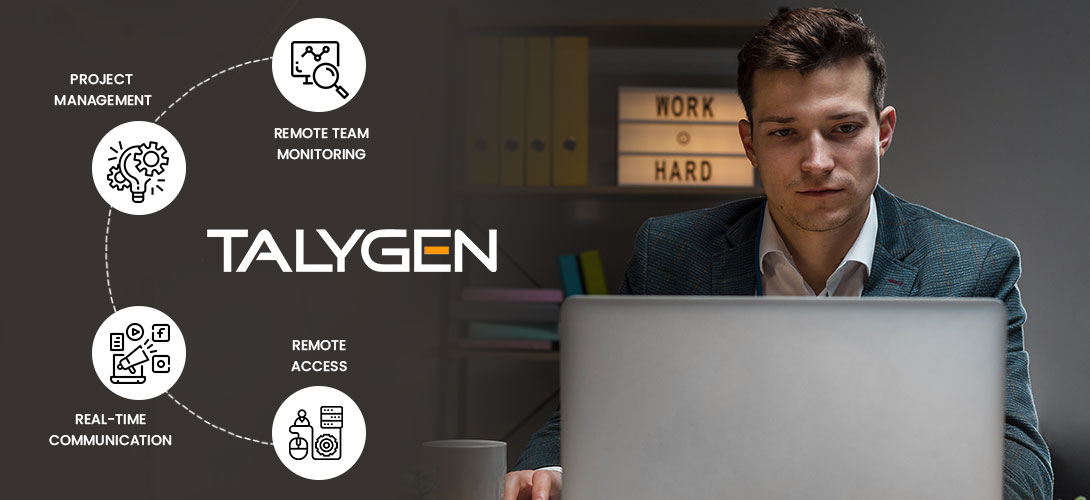 Did you know the work from home software market size is expected to grow USD 4.69 billion by 2027?
The remote work practices are rapidly rising amid the growing Coronavirus cases around the globe. As in 2020, the year 2021 reiterates the need for putting ban on heavy commuting to work, operating agencies with a large number of employees, and more. The pandemic is on the rise again; this increases the demand for remote work monitoring.
Remote location employee's work accuracy is always a question. Employers always find a need to implement some sort of surveillance for employee monitoring. The troubles of low productivity, distracted behavior, low quality, incomplete work hours, all can be resolved with the technology-based remote employee monitoring software.
The cloud-based SaaS software works best for employers, employees, and freelancers. The top-leading key players in the market for remote team monitoring include Hubstaff, Time Doctor, Hours, Harvest, and more.
All this software provides the ease of monitoring one or more remote employees. The advances in technology are ensuring that today's employee management tools offer a complete package and streamline the entire business workflow.
Let's delve dive into the core functionalities of remote team monitoring software:
Remote Team Monitoring
It's often said, remote employees are more productive. People have made a perception that remote work locations are less crowded as compared to offices. Well, the remote employee managing tools help find the real productivity of employees with 24/7 monitoring. Keeping teams engaging and contributing is all that can be managed with remote team software.
Project Management
While in remote working, project management is crucial. With remote work, all the business data and details unwantedly go out of office premises. When it comes to business projects, then it is the most crucial matter to be handled effectively. The remote monitoring tools with project management integration enable the managers to track projects in real-time and continuously keep a check on the progress.
Real-Time Communication
At work from home, communication is the biggest problem that employees encounter. Open and easy communication is a must to keep every employee on track. The remote team monitoring software tracks all-day video/voice conversations, text messages. The software provides a quick collaboration solution to help teams work collectively in real-time.
Remote Access
How and where the employees will keep all day data? Email sharing in businesses is widely popular, but, the modern tools feature cloud-based data centralization where all the remote teams store the data and can have instant access to other employee's documents, if permitted.
Talygen is the best remote team monitoring software in terms of quickness, simplicity, modernization, and technicality. It is known for delivering business management automation solutions to all businesses with different business needs and sizes. The businesses can have secure access to their remote teams without any hassles of being in the office.
To get real-time experience, feel free to schedule a free demo, click https://talygen.com/freetrial and you can also explore the website at https://talygen.com/.