Wednesday, March 22, 2023 | Employee Management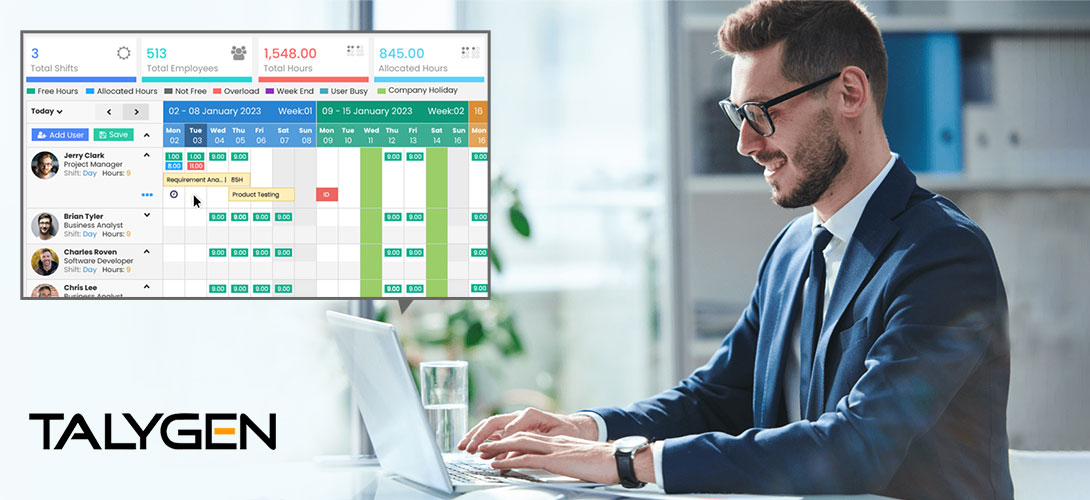 As businesses grow, so does the workload of employees. Now it has become essential to have reliable employee task management software in place that ensures every employee is productive and efficient.
Employee task management software simplifies the process of organizing, assigning, and tracking tasks. These software systems can streamline workflow management for employees and managers. The software displays metrics like project progress and resource availability on a single screen.
Selecting the best employee task management software can be challenging with so many options.
Today, we'll discuss the top five tips to choose the best employee task management software to streamline your business operations.
If you plan to implement automated employee task management software, take advantage of these tips.
Let's get started!
Determine your specific needs.
Every organization has different needs and requirements. Before selecting an employee task management software, you must discover your organization's specific needs. For instance, if you have a team that works remotely, you need software that allows you to assign and track tasks online. If your team has a lot of repetitive tasks, you need software that provides templates for such tasks. So, identify what features are crucial for your organization and make a list of these features. A clear goal ensures you choose the best employee task management software for your organization.
Consider ease of use.
One of the most important factors to consider while choosing a task management system is its ease of use. The software should be user-friendly and straightforward to navigate. Your team should be able to understand and use it quickly without any extensive training. You can try out the software yourself or take a demo to get an idea of how easy it is to use, like Talygen. Talygen is a simple yet powerful employee task management software that employees can easily access and implement.
Look for seamless integrations.
Employee task management software should integrate with your existing tools and applications. These integrations will ensure that your team doesn't have to switch between applications, leading to a more streamlined and efficient workflow.
Consider scalability.
As your organization grows, your requirements will change. It's crucial to choose software that can scale your organization's growth. Look for software that offers customizations and add-ons that cater to your evolving needs. Ensure that the software can handle multiple users and projects seamlessly without disruption.
Talygen offers flexible customization to meet customer needs precisely. It also allows you to pay for the features you are accessing that can improve your workflow.
Look for security and privacy features.
Your employee task management software should be secure and protect your data. Check if the software is encrypted, whether it has multi-factor authentication, and how it stores your data. Ensure the software complies with industry data privacy and security standards, like GDPR or HIPAA. These standards help protect sensitive data from getting leaked.
Choosing the best employee task management software can be challenging, but you can make an informed decision with the above tips. Remember to consider your organization's specific needs, ease of use, integrations, scalability, and security while selecting the software. With the right software, you can streamline your workflow, increase productivity, and ensure every employee is on track.
You should select Talygen to get the best employee task management software.
Talygen is a globally-trusted employee task management software designed to productively and efficiently manage business operations. Talygen is also an all-in-one software that keeps your workforce productive alongside projects. The software includes time tracking so managers can know what employees are doing at all times.
To learn more about Talygen's employee task management software, sign up today and request a demo.