Friday, August 21, 2020 | Unified Communication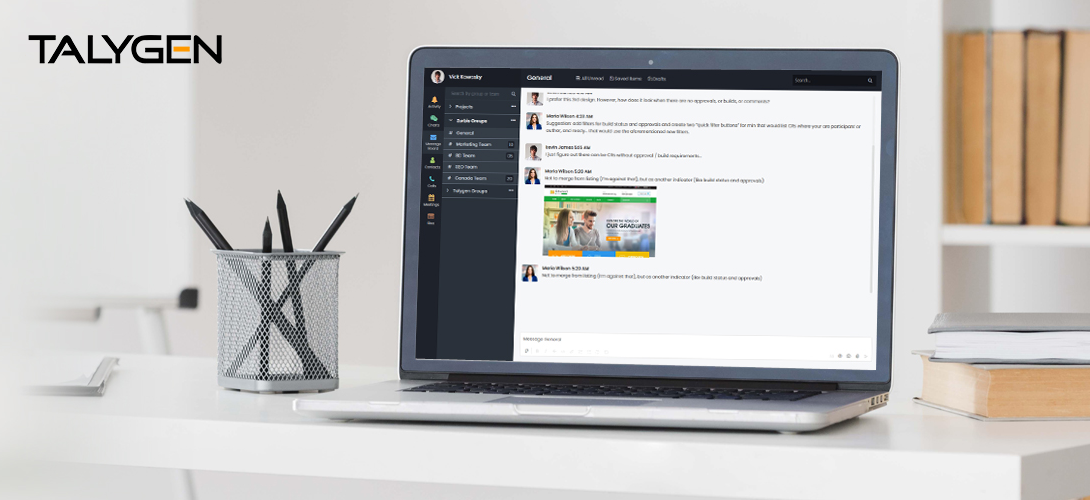 Communication, as the dictionary says, is a process which is used for exchanging information between different individuals, via a shared established system of symbols and signs.
A robust communication policy plays a significant role in delivering great results and doing exceptional work for your clients. One of the greatest tools you can make use of in getting recurring clients is a well-established and efficient client communication strategy.
This strategy includes a lot of different mediums, such as replying emails and phone calls to in-person meetings, each and everything in your client communication strategy ultimately helps you in boosting your profits.
#1 Avoiding Communication Failures
In these times, when business managers and admins have absolutely no time for in-person and regular meetings, the last thing you'd want is a communication breakdown. Communication failure these days result in serious business and ROI loss. Make sure that you have a ready-to-use plan for dealing with such miscommunication hassles.
Communication failures, or miscommunication issues, are quite common in real time client communication scenarios, such as when:
Communicating with the wrong decision maker
Being too reliant on long wordy emails for communication
Language problems
Not listening carefully to each other
The answer to real time client communication failure is having an upfront, slow, and detailed conversation right from the very beginning.
#2 Using More In-Person Meeting Methods and Channels
The need of the hour for modern client communication hassles is the use of personalized communication methods and mediums.
Instant messaging, real time chatting with clients, voice calls, group chats, and even video calls are some of the best mediums via which business managers can have real time, in-person conversations with their clients.
#3 Word Play is the Key
Whether you are facing your clients directly in an in-person meeting or you are having an instant messaging chat, the key for building long-term relationships is using the right words.
Replace "we" with "I", adding more human touch in your conversation. Also, make sure that you limit the use of the word "you", for avoiding finger pointiness towards the client.
#4 Always Be Approachable
Again, the medium or tool you choose for real time client communication matters a great deal. The medium you select for client communication should be accessible anytime, anywhere.
You have to make sure that your clients can easily approach you without waiting for hours and hours for your single reply.
Bottom Line
A well established and streamlined client communication approach is prerequisite in todays' times. Not only it helps you in retaining old clients but also helps you in building a storing brand image for attracting new clients.
Talygen, a global leader in business automation, offers a state-of-the-art Unified Communication module, packed with intuitive functionalities like instant messaging, voice call, video conferencing, data sharing, storing, and more. The best part here is that these functionalities are accessible from anywhere, at any time, using any kind of device.
Sign up for a Free Demo of the Unified Communication Module today!