Monday, September 16, 2019 | Billing and Invoicing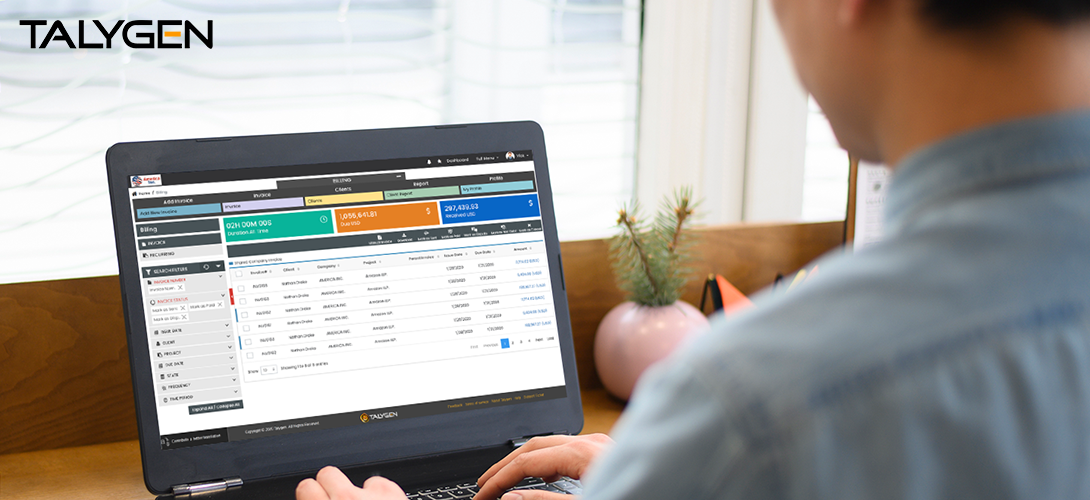 Operating a small business in the era of fast globalization is not an easy task. Being a business owner, you have to wear multiple hats. At the same time, you are the marketer, store manager, customer care executive, and the accountant. But, one of the annoying and mundane tasks you have to perform is dealing with invoices. In fact, according to research, more than 25% of small to middle size businesses face a difficult time while creating and sending invoices.
Well, the good news is that with the help of effective online invoicing software, you can use the strategic small business invoicing strategy and utilize many critical benefits. But before choosing such software, it would be beneficial to understand a few critical factors about invoicing solutions;
A professional project invoicing software empowers you to explore many advantages like if you don't wish to lose your hard-earned money and made transparency in the complete business payment process.
Purpose of online invoicing software:
Automated Digital Payments
One of the crucial tasks performed by invoice creator is automating digital payment. Such software enables businesses to carry out safe digital transactions and automate outflows by making recurring payments. This is especially valuable with long-term clients.
Access Information From Anywhere, Anytime
The effective invoicing software permit business owners to access and manage client information and billing data from anywhere or at any time. Whether you are using a mobile device or working on a PC, no the matter at what location you want to access the invoices, online software will assist you without a glitch.
Save Time and Costs Greatly
No need to manage the tedious data entry and waste a lot of time that you can utilize in many other important tasks. with a well-designed invoice tool, you can easily generate the invoices for bills and track them. Moreover, overheads can be taken down by discarding the requirement of paper, stationery, stamps, and document storage things applied for sending invoices. This way you can save great cost.
How To choose the best invoice creators?
Now comes to a confusing part; how to decide which software is good to choose. What are the factors that make any invoice software the best? Or in what manner you way you should choose the software. For this purpose, you should consider the below-mentioned facts:
Allow you to create and manage customer records
Allow you to create high-quality, professional-looking, and customizable business invoice templates
Manage customers and vendors list easily
View balance sheet, account payables
Send quotes to customers from a centralized database
Well, you can find all these features in single software; Talygen. The invoicing features of Talygen are quite intuitive and easy to use. So, if you are seeking reliable software for creating invoice hassle-free, feature-rich Talygen invoice module is the best option for you.