Thursday, September 10, 2020 | Screenshot Tracking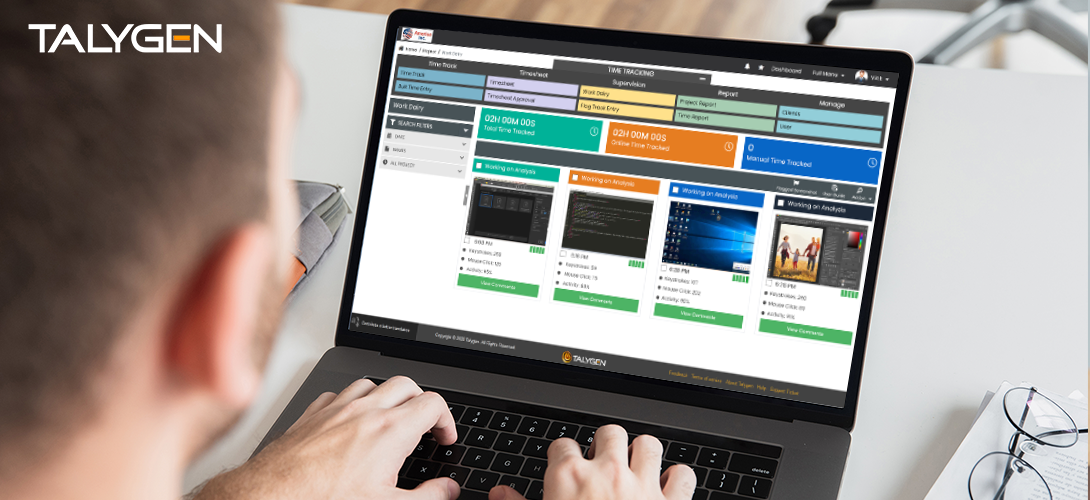 Right from the inception of Auto Screen Capture technology, questions related to employee privacy, productivity degrading, excessive monitoring, and so forth have been raised prominently across the globe.
When the world encountered the wrath of COVID-19, business organizations across the globe were looking for ways to monitor remote teams without degrading the productivity. Employee monitoring, out of nowhere, became a necessity than a luxury.
Screenshot monitoring answered a lot of different questions and resolved a lot of complexities for all kinds and types of users. Here are a few reasons why implementing Automatic Screenshot Tracker will be the new normal post the COVID-19 pandemic:
Real-Time Employee & Progress Monitoring
As admins or managers, walking around the office and just peeping into the screens of your employees will turn out to be a time consuming and useless method for employee monitoring
This peeping is one of the biggest reasons why organizations face productivity degradation. By making your employees feel anxious or apprehensive while working will not lend you any positive results.
Auto Screen Capturing and Automatic Screenshot Trackers empower managers to monitor multiple employees, effortlessly at the same time. The best part is that the managers only need a smartphone with an active internet connection to monitor employees.
Detailed and Reliable Billing
By getting an in-depth insight into the workings and tracked hours of each employee, billing and determining payment rates becomes easy. Functionalities like Time Tracking with Screenshots gives certainty about a lot of different things, such as the progress, wasted time, pending tasks, milestones achieved, and so forth.
Users can also establish practical and data-based bonus policies, as well as award systems in their organizations. Making Projects Error-Free
With functionalities like real-time employee monitoring, Work Diary Auditing, and Multi-screen Screenshot Capturing integrated into modern automatic Screenshot Trackers, managers can fix any kind of flaw, error, or bug at the very inception.
Also, real-time monitoring safeguards employees from getting distracted during work hours. This particular feature becomes even more important keeping in mind the rise of work from home and remote work culture across the globe.
Bottom Line
Post the pandemic, employee monitoring will play a crucial role in the success of almost every other organization in the world. The need of the hour demands each and every organization in the world to implement a future-proof and automatic screenshot tracker for enhanced employee monitoring.
Talygen, a global leader in business automation, offers a state-of-the-art Automatic Screenshot Tracker that is packed with a set of unique functionalities, such as Daily Work Logging, Stealth Mode Capturing, Screenshot Time Interval, Auto Sync Screenshot, Random Screenshot Interval, and more. Not only it simplifies a lot of employee monitoring hassles but enhances productivity and client-relations effortlessly for all kinds of organizations.
Sign up for a Free Demo today!