Friday, March 19, 2021 | Remote Team Management Software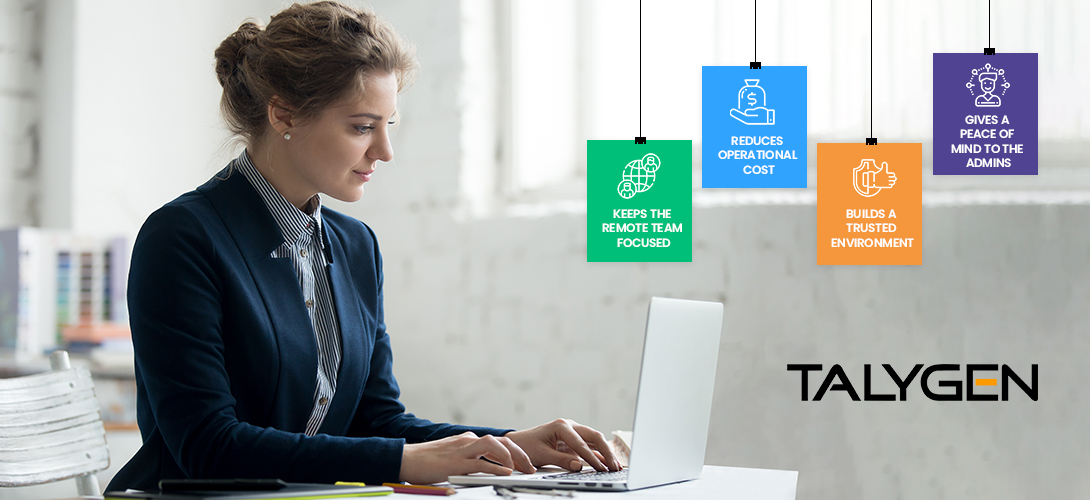 Remote work monitoring has been adopted by some of the top business organizations around the world. The practice is now the new normal in various different types of industries, such as the IT sector, financial organizations, business development firms, and so on.
Still not sure whether you need to monitor your work from home employees or not? Here we bring you the top 4 reasons why remote work monitoring is important in 2021. Irrespective of the type and size of your business organization, these reasons have been tried and tested by top business experts around the world. Check it out now!
#1 Keeps the Remote Team Focused
One of the biggest concerns businesses have with remote working is that it makes it easy for the employees to get distracted. Employees are already working from the comfort of their homes and without any monitoring, getting distracted is just so easy.
With intuitive remote work monitoring, businesses can keep all of their employees focused and productive very easily. It allows them to sort out their remote work monitoring hassles and increases profit for the organization.
#2 Builds a Trusted Environment
A trusted environment is the core of a productive remote workforce. Make sure you build and maintain a secure and trusted IT environment so that your employees are free from any kind of remote work hassle. A trusted environment safeguards from any kind of cyber attack and unauthorized access. This becomes a very important factor when you have employees working from all different parts of the world.
#3 Reduces Operational Cost
Another top factor for the implementation of a remote working environment is that it reduces the operational cost for all kinds of business organizations around the world. You eliminate the need for buying and maintaining exclusive hardware, office expenses, and so on.
#4 Gives a Peace of Mind to the Admins
For admins hassling around to keep their remote employees together, remote work monitoring is a must. It actually gives peace of mind to the admins as they don't have to worry about various different things like business cost, business task monitoring, employee time tracking, and so on. With implementing the best remote work monitoring tool for you business organization, you can actually boost the productivity of all employees.
So these were the top 4 reasons why remote work monitoring is important in 2021. For businesses looking to boost their productivity and simplify their remote work monitoring needs, a powerful remote work monitoring software is definitely the need of the hour. Make sure you choose nothing but the best for your team members.
Talygen, the global leader in business automation, offers a state-of-the-art Remote Work Monitoring solution that streamlines all of your work from home monitoring needs with a single-window interface. With integrated tools like time tracking, expense monitoring, performance review, cloud shared storage, and more, Talygen offers a complete remote work monitoring solution for all. Try the Free Trial now to know more.