Monday, June 11, 2018 | Hiring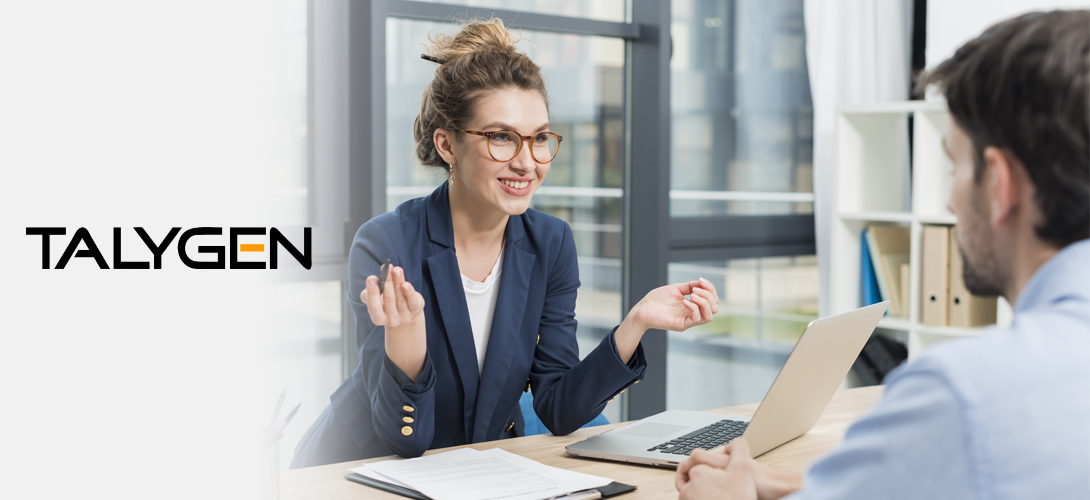 Online recruitment software has now become an integral part of hiring for any organization. Due to rapid pace in technological advancements, traditional ways of doing recruitments have become outdated and are being replaced by online recruitment software. There are a number of reasons including high-end costs, slow pace, and inflexible nature. Currently, all businesses require a quick and steady method of recruiting staff.
Whether you have an established business or you have just started out with a baby project, you desperately need a dynamic recruiting software which can grow into an all-in-one solution for hiring. Presently, there are a number of job portal software available such as Workable, JobSite Professional, Zoho, and Enterprise Infinity. All these have their own pros and cons which differ based on the kind of organization that use them, but if we talk collectively overall, Talygen comes out as the winner.
Talygen, which is a leading business automation management provider, offers a job portal software to manage hiring capabilities of an organization. This job board software is specially designed to remove all hurdles faced by businesses in hiring process and communication with applicants.
In this post, we have picked 5 advantages of Talygen's job portal software which can help organizations in recruiting and managing some of the best talents from the masses.
1. Designing of Customized Job Board Layout
Talygen's online applicant tracking system allows organizations to design their own job board layout for their convenience. Every organization is somewhat different from another in certain aspects. Hiring policies and procedures also vary from organization to organization.
Talygen's job board software is a vibrant software which allows a company's hiring team to design their own job templates with an external link for applicants to apply for multiple positions. Besides this, they can also easily customize headers, footers, comments, and messages for different positions in their job board layout.
This feasible procedure of designing job board link templates allows Recruitment Managers to display and manage a personalized look of a company's job board link so that clients feel and reflect the company's brand value in the market.
2. Job Posting Requisitions
Every organization has different departments to manage multiple tasks. To perform these tasks with certain excellence, hiring managers to recruit and select the very best of professionals. Sometimes, Project Managers require some specialized team members for a certain project to get better results. With Talygen's online recruitment software, Project Managers can create a requisition for a job post. It will be sent to the hiring manager, who can easily approve it after analyzing it.
Once job requisition post is approved by the authorities, it will automatically redirect and turn into a live job posting onto the company's official website. This entire procedure not only saves the precious time and money of the company but also streamlines the hiring management of the organization.
3. External Links for the Applicants
Today, in the internet and online age, it is necessary to stay a step ahead of other company's hiring methods. Talygen's online recruitment software provides an external link of the job post on the company's website or job board. Now, applicants can directly apply for a vacancy through this external link. This external link includes all the necessary fields related to a candidate's biodata, education details, experience details etc. They have to fill all the details carefully and submit their documents to the organization with this link.
This helps both the applicants and the organization in streamlining their recruitment procedure. The organization can easily get details of applicants, scrutinize them and later on, call them for a interview. They can manage the entire recruitment process with the help of this external link.
Apart from external links, Talygen's job portal software also provides internal, external and hidden links for different job posts. The internal job posting links allow team members to view job post, so that they can recommend any eligible candidate to a particular vacancy. External Links allow outside users to view vacancies and hidden job postings links can only be viewed by Senior Managers and Hiring Managers of the company.
4.Reduces Paper Work
Over the years, paper work has been replaced by automated techniques in order to reduce the time consumed for finishing the task. It not only saves you time and effort but also saves money. Talygen's online recruitment software drastically reduces paper work.
The entire system of Talygen is environment-friendly as all the users can operate their Talygen account from everywhere and from all the popular platforms like website, desktop and mobile application. This practice automatically decreases and reduces paper usage and translates into an additional saving for the organization and also for the protection of the environment.
5.Configuration of File Size
Talygen's online applicant tracking system allows Hiring Managers to set a size limit for the files uploaded by applicants as per their requirements. Uploaded files include resume and other important documents of the applicants. This helps them to manage the entire recruitment process and also make it much easier.
Final Words
Talygen's job board software is a cloud based software which helps organizations in managing important recruitment processes. The best part of this software is that it has the ability to serve any size of businesses in the simplest way and handle their recruitment process efficiently. You can also customize your own job portal to attract candidates for vacant positions.