Friday, January 06, 2023 | Billing and Invoicing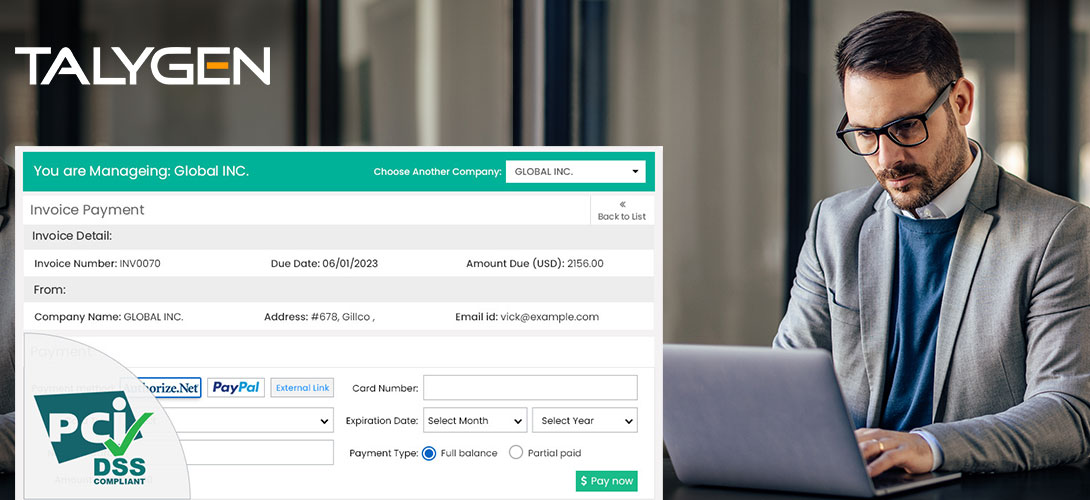 Many businesses need help creating invoices and sending them to clients on time. Managers can eliminate this issue and save time when they use online invoicing and billing software.
Project invoicing software systems are web-based solutions that generate automated bills and invoices for a company's products and services. The software streamlines the invoicing process, processes payments faster, and provides users with a clear picture of their organiztions' finances.
There are many things that users should keep in mind when they are choosing an online invoicing and project billing software system. These factors are explained in more detail below.
Customization Accessibility
Every business has different processes and strategies to manage its operations; thenceforth, online invoicing software is not a one-size-fits-all. In every organization, different clients need billing and invoices in different formats, templates, and so forth. Therefore, project invoicing software must have customization accessibility to fit every organization and meet industry trends. Customization should be within templates and formats, as well as the overall look of the invoice.
Data and Information Security
The billing and invoicing process deals with sensitive information at every stage. Every business should ensure that its financial information is safe and secure. Therefore, data security and storage hold a significant share when selecting a project invoicing software solution.
In addition, company managers must look for project invoicing software with robust data storage and security to safeguard their data.
Automate Billing and Invoices
A web-based online invoicing software solution can automate expense billing and directly store data in invoices. It saves companies from time-killing manual spreadsheets, human errors, and other invoicing processes. The software also tracks daily expenses, recurring invoices, prepayments, and reminders of late invoices. Also, the software streamlines the company's billing and invoicing process smoothly and accurately by utilizing modernized features and functionalities. Therefore, all businesses must look- for seamless automation in project invoicing software.
Cross-Platform Accessibility
A user-friendly and smooth interface is a major benefit of online invoicing software. Instead of dealing with long spreadsheets and complicated templates, online invoicing is easy to use and simply manages billing and invoices. It allows users to manage client billing and invoicing anytime, anywhere, and through any device with a few clicks. Many online invoicing software systems are available as mobile apps.
Support Multiple Payment Options
The majority of businesses today have clients across the world. Online invoicing software can free companies from international currency hurdles. A renowned online invoicing software supports multiple payment options, making it easier for businesses to deal with multiple currencies.
Project invoicing software is helpful for any business. Feature-rich software lets organizations experience the best benefits of online billing and invoicing.
If managers are looking for the best project billing software, they should use Talygen. Talygen is a globally-renowned platform offering completely automated and modern solutions.
To unlock many more exciting features of Talygen's online invoicing software, sign up today and schedule an online live demo at https://talygen.com/requestdemo.