Wednesday, May 10, 2023 | Employee Management Software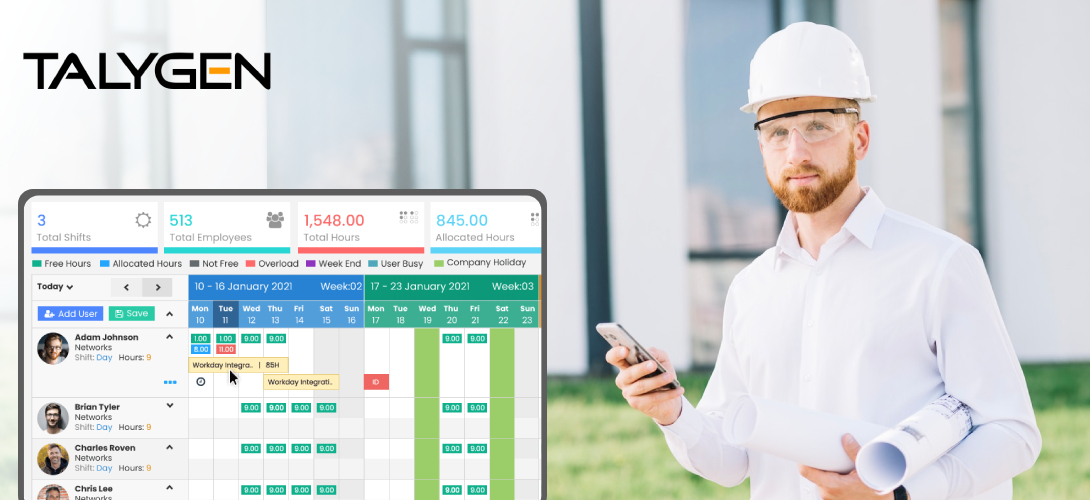 Remote work has many benefits, so it has continued to remain popular even as pandemic restrictions have lifted and companies have resumed in-office work. Many remote workers enjoy the improved work-life balance and not having to commute to an office. However, remote work has some drawbacks, particularly for managers unsure whether remote employees are actually getting work done throughout the day. For this reason, many SaaS (software-as-a-service) companies like Talygen have developed remote employee monitoring tools like time trackers and screenshot trackers. Managers can use these remote team monitoring solutions to improve the company's productivity and optimize their workflows. The top five benefits of using these tools will be explained in more detail below.
1. Know What Remote Employees Are Doing
When managers use tools like time and screenshot trackers, they can know what remote employees are doing throughout the workday. The time tracker measures how long it takes for a user to complete a particular task, while the screenshot tracker periodically takes screenshots of a user's device and sends them to the manager. Some screenshot trackers also measure metrics such as mouse clicks and keystrokes. These tools can help managers determine if remote employees are being productive or if they're spending working hours doing other things, such as online shopping or scrolling through social media. Also, managers can use screenshot trackers to see if any employees are engaging in malicious behavior that threatens the organization's data.
2. Provide Better Feedback
Once managers of remote companies know what their staff is doing throughout the day, they can give employees better feedback. Managers can use metrics gathered from the time tracker and the screenshot tracker to see if they can do anything to help employees that are slacking off to be more productive. These concerns can be accurately addressed during performance reviews. In turn, employees can perform better once they receive feedback from their supervisors. The information gathered from the remote employee monitoring tools can also be used to prevent employee burnout. Managers can monitor employee working hours to see whether or not they are overworking themselves.
3. Assign Tasks to Employees Based on Productivity
By using remote team monitoring solutions, managers can better assess how much time, effort, and resources will be needed to complete a given project. Managers can use the data gathered from a time tracker to see which employees are the most productive and assign them to work on the tasks with the highest priorities. When the best employees are assigned to projects, it will result in improved client relationships.
4. Bill Clients Accurately
Companies can also send accurate bills and invoices to clients when they use remote employee monitoring tools. Managers can ensure that billing information is accurate when they use time trackers to see how long it took for staff members to complete client-assigned projects.
5. Ensure Employees are Paid Accurately
Additionally, companies can ensure that employee paychecks are accurate when they use tools such as time trackers. With time trackers, data is collected onto timesheets that employees can submit to ensure they are paid accurately for the hours they work. If there are any errors on the timesheets, employees can adjust them manually.
What to Do Before Using Remote Employee Monitoring Tools
Before managers implement remote team monitoring solutions in their organizations, there are some things they must first do. First, they should inform employees that the software will be implemented beforehand. Therefore, employees will not feel as though their privacy is being violated. Then, managers should train employees on how to use the software remotely via Zoom or Microsoft Teams. Training staff will ensure inaccurate data will not be inputted into the system due to employees not turning off the time tracker when they are not working.
As many companies continue to embrace remote work, they should also adopt the use of remote employee monitoring tools like time trackers and screenshot trackers. Businesses of all sizes and industries can greatly benefit from using these tools. Companies that want the most efficient remote team monitoring solution should use Talygen. Talygen's time tracker and screenshot tracker can help remote companies increase their productivity. Talygen also includes modules like customer relationship management and project management to further enhance productivity. To learn more about how Talygen can be used in remote work, contact us today to sign up for a demo.