Tuesday, August 29, 2023 | Remote Team Management Software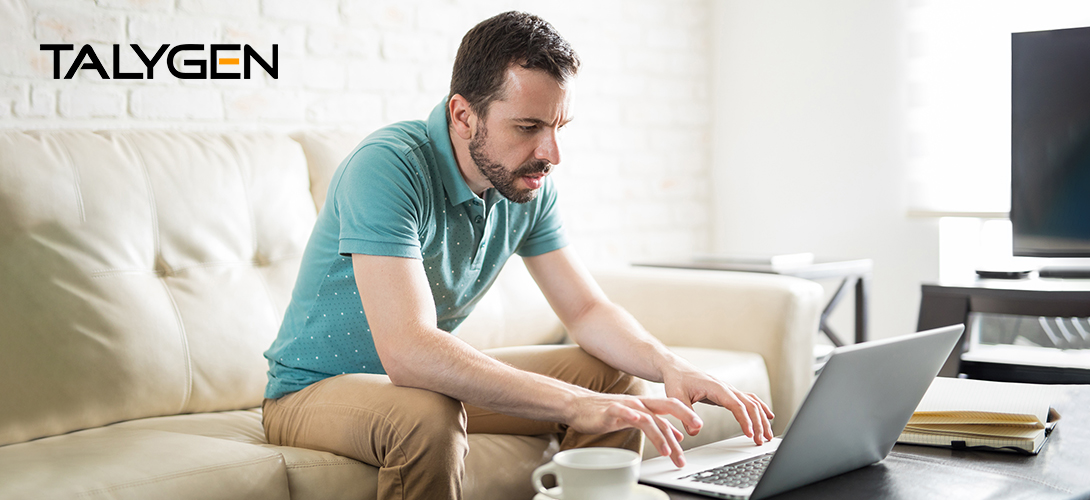 Did you know the global employee remote monitoring software market is forecasted to reach USD 1,396.2 Million by 2027?
The growth of remote work tracking software is encouraging with its rising demand among IT companies and businesses worldwide. Globalization and the remote working trend are creating a need for automated time tracking with screenshot tools to encourage work-from-home employees, ensure seamless workflow, and keep employees working productively from distant locations.
Several industries are acing the game of remote staff management by harnessing the technology solutions built to ease the workflow and business operations regardless of their team size and from where they are working.
Amid COVID-19, many small to large organizations embraced remote work due to the flexibility of operating from anywhere. This helped businesses save money on rent, utilities, food, cleaning, etc.
Though remote working increases profitability, businesses also encounter many frustrating challenges in monitoring their remote staff. The lack of surveillance affected the quality of the service and productivity of employees. Not just productivity, the time tracking also tracks daily attendance.
Why do Businesses in Remote Working Suffer without Automation?
There are two sides of every coin. Remote working is highly appreciated for its numerous benefits to employers and employees. On the other hand, many companies need to improve their management of remote resources. Some have experienced a notable downside, and many negative effects and risks have impacted the growth of the organizations.
The challenges of remote work include:
Lack of Collaboration
Missed Deadlines
Lower Productivity
Disengaged Resources
Lack of Insight into Activities
Employee Burnout
Due to a lack of automation and technology solutions like remote work tracking software integrated with time tracking, productivity management, and more, businesses have been suffering from a remote work culture.
Therefore, there is an increased need for automation in the remote team monitoring.
Why is Remote Team Monitoring Software Highly Important in 2023?
Automation enables remote work and plays a crucial role in managing remote teams and monitoring their productivity. The concern of keeping a closer eye on remote staff has now been resolved with the development of hi-tech and feature-rich online time tracking with screenshot software.
Today's modern time tracker with screenshots capturing functionality is undoubtedly optimizing the experience of the resources in remote locations. Let's take a look at the vital role of remote employee management software:
Redefining Goals and Targets
Employers and employees seeking a more balanced workflow can rely on automated remote work trackers to define their business goals and set targets for each individual. Flexible task scheduling helps managers plan each resource's activities accordingly to get the most out of them.
Fosters Collaboration
Enhanced communication in remote working is paramount. The remote employee monitoring tools streamlines communicating the timelines with the remote teams despite time zone difference. The real-time virtual communication tools integration enables the employees to stay connected with managers and staff via chat, video & voice calling.
Time Tracking with Screenshots
The seamless integration of online time tracking with screenshot systems into remote team monitoring software increases transparency and fosters trust. The stealth mode screenshots via webcam shots at random intervals provide on-demand screenshots with employee activity records, including apps and website usage. Moreover, the software tracks the idle time with keystrokes and mouse clicks monitoring in real-time.
Location Tracking with GPS
The GPS technology integrated into remote work tracking software facilitates hassle-free tracking of your assets. It benefits managers to locate where their employees are during their work hours. The built-in GPS tracking provides a big picture of where your remote team is working. It provides detailed reports of the employee's log-in and log-out timings with the right location.
Cloud-Based Data Storage
The evolution of cloud technologies saves managers from the stress of piling up employee records and maintaining books to record every minute of activity. The cloud-based data storage provides a hub for privileged users to store data at a centralized location and securely share files, documents, and time tracking with screenshots and proofs.
Help Desk Support
IT support for remote work is much needed to ensure smooth operations. The remote work tracking software lets managers track time with screenshots. It provides and adds benefits to help desk support with a robust ticket management system integration to mitigate IT issues. The automation has eliminated the need for the physical presence of the technicians. It enables remote staff to arise from their location, specifying the problem in detail. With a systematic approach, the issues are virtually resolved in the shortest possible time.
The Automated remote team monitoring and online time tracking with screenshot software are helping businesses thrive in remote work culture. Technological advancement has simplified building productive remote teams with complete remote team monitoring features.
Leading remote teams from anywhere is the best thing businesses enjoy while saving time, money, and effort. From increasing productivity to effectively meeting deadlines, modern solutions have transformed remote working, making it more accessible and straightforward for remote resources to stay alert to every minute update. The flexibility, efficiency, quality of work, and productivity are doubled with the easy implementation of the exemplary remote team monitoring software.
Overall, automation has blessed the remote working world and benefits everyone, whether managers, employers, or employees.
Time has arrived to choose the best remote team monitoring software that integrates time tracking with screenshots, is trusted by many giant companies, has greater access to multiple features, and, lastly, have the capability to serve businesses with small to large team size.
Talygen is a web-based remote employee monitoring software empowering IT professionals and industries to develop teams that set performance benchmarks and surpass their records while working remotely.
Should I try Talygen? Yes, to get a real-time productivity stat of your remote teams, it is a necessity for your business to implement the software into your business.
Schedule a demo and learn all about its key benefits and features.