Monday, February 08, 2021 | Employee Management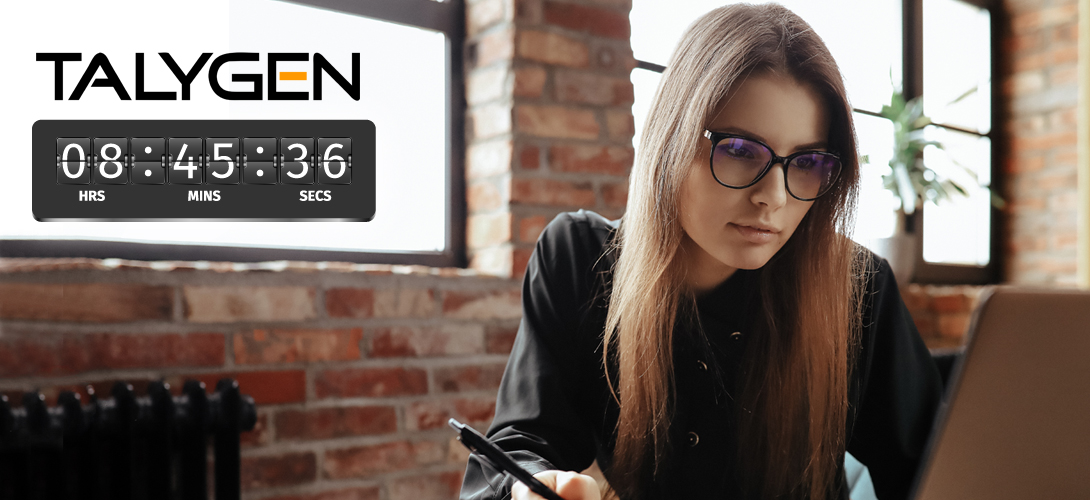 Employee time tracking is one of the primary needs and demands of modern business organizations, especially post the COVID-19 outbreak and rise of work from home and remote work cultures. From tracking the working hours of in-house employees to monitoring the team members working from home and across the globe, modern time tracking software offers it all at a highly feasible cost.
It eliminates the possibilities of error in billing as you can track the exact working hours of your employees and bill them in a highly accurate and detailed manner each and every time.
It even allows you to boost your monitoring capabilities and work hour management for work from home and remote employees. You can track their tasks, projects, and so forth in a highly detailed and simplified manner.
Time tracking tools are considered a must for in-depth and detailed performance reviews. You can evaluate your employees for each and every hour of their working time easily and efficiently.
You can also eliminate the inaccuracy in billing, management, and collaboration with freelancers for your business as now you won't have to rely on third-party time tracking solutions for monitoring the working hours of freelancers.
If you are planning to invest in time tracking software for your business and workforce, and you better should, here are the top 4 features you just can't afford to lose out in a modern time tracking tool.
#1 Automated Timesheets
One of the core features of any kind of time tracking tool, whether in an online time tracking tool or an offline one, is an automated timesheet system. This feature allows you to save a lot of time, effort, and resources in keeping note of all the timesheets of all your employees. No more hassling around with those old excel sheets or attendance calendars as your automated timesheets are pre-integrated in the online time trackers themselves and you can actually get access to them from anywhere, anytime, via any kind of device.
#2 Mobile App
Mobile apps for time tracking are steadily becoming the core medium for work time tracking as they offer a good amount of flexibility for all kinds and types of employees. Also, mobile apps even allow on-field and on-road employees to track their work hours in just a few clicks.
#3 Time Tracking for Global Employees
Time tracking tools that allow your overseas employees to collaborate easily are always an asset, no matter the kind and niche of business you run. Make sure that you choose the one which allows you to track working hours in any country of the world and in any time zone without any kind of registration or user management hassle.
#4 Free Trial
Make sure your online time tracker provider is offering you a comprehensive Free Trial. Most of the biggest names in the market do offer a free trial or free version of their tool and you can actually make use of them before investing in the one which fits perfectly with your team members.
Bottom Line
These are the 4 features you just can't ignore while choosing an online time tracker for your business in 2021. Make sure you choose the one which offers it all at a highly feasible rate.
Talygen, the global leader in business automation, offers powerful and automated Time Tracking software for all kinds of businesses and projects at a very feasible cost. It's quick, easy to use, and packed with some of the best features, such as Manual Time Tracking, Bulk Time Entry, Mobile App, Automated Timesheets, and so on.
Check out the Free Trial to know more: https://talygen.com/freetrial.