Blog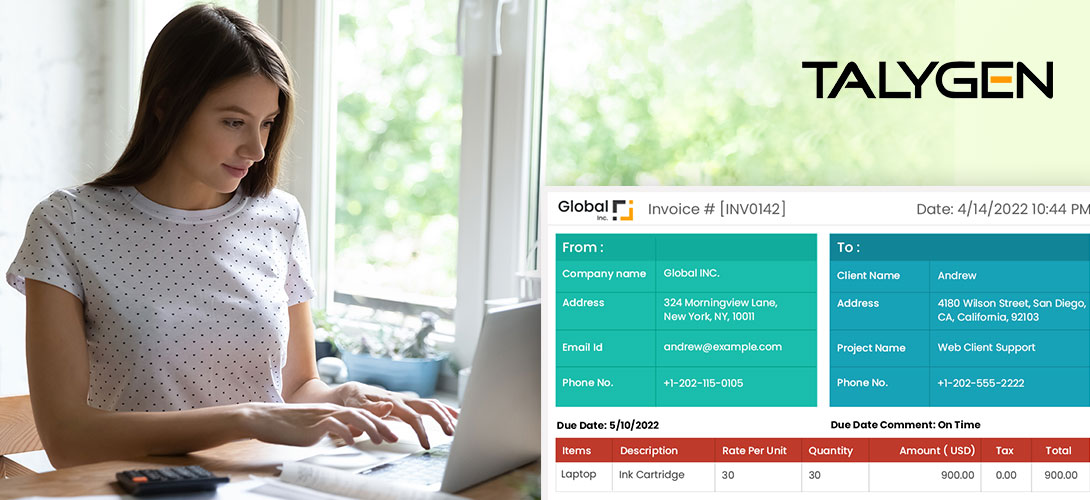 Billing and invoicing is often a tedious and time-consuming process. However, by using online invoicing software, businesses can make this process a lot easier.
Online billing and invoicing software is a cloud-based solution to manage multiple project billing and invoices with just a few clicks. The software has brought a new wave in the corporate world with its feature-rich functions and results. No business can run smoothly and expect an increase in productivity when billing and invoicing consumes a major portion of time and manual recording.
This is where Talygen's project invoicing software comes into the picture to simplify the invoicing process and enhance the operational efficiency rate of businesses.