Friday, November 06, 2020 | Ticketing System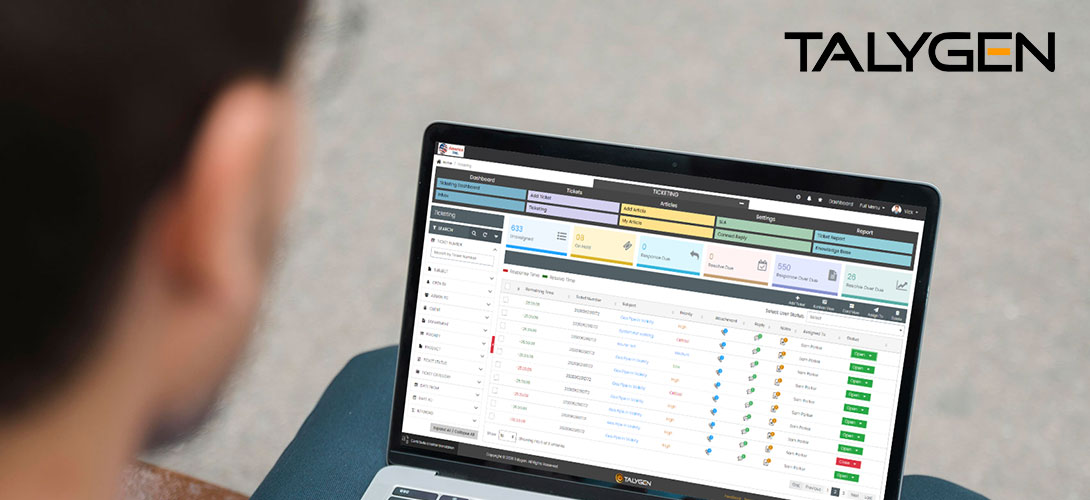 Issue management and managing customer requests might sound like a walk in the park however, it is actually one of the most daunting and crucial tasks for businesses. All businesses want a loyal customer base for their service or product but not all businesses offer an organized, quick, and intuitive customer support to their clients and customers.
The key to successful and intuitive issue tracking is the implementation of the right online ticketing system. You have to ensure that each issue or ticket gets reported on time, is logged into a history database, and appointed to the right person so it can be resolved quickly.
What is an Issue Tracking Software?
An issue tracking software is a core tool for modern customer support services. It is an all-inclusive tool that records incoming customer support cases from the creation to closure.
Issue tracking software or apps monitor the progress of a request or complaint and provide real time updates to the user for all changes made in the ticket. The core idea of an issue tracking software is to complete service requests on time and to ensure that no ticket or service request gets ignored by your support team.
Modern issue tracking software or apps aren't restricted to serving only customer support tickets. Organizations are currently implementing issue management and ticketing software internally for their employees as well.
Issue Tracking Software: Top 5 Must-Have Features in 2020
1. Features for Automation
Automation is the need of the hour. Issue tracking software with automation capabilities enhances the productivity of organizations and workforces. Automation in areas like Service Level Agreements, Ticket Feedbacks, and Reminders have proven to be extremely helpful, irrespective of the type and size of the business.
2. Online Ticketing System
The ticketing system is a core feature in all issue tracking software. Tickets offer a centralized document for an issue and allow easy management of all submitted requests. One of the biggest takeaways of the ticketing features is that it saves time and resources for the support team.
3. Ticket History
Issue tracking software also saves records for all tickets that enter the system. Concerned users can track the complete life cycle of a request from the ticket history.
4. Integrated Feedback System
An ideal issue tracking software would automatically ask for feedback from the concerned user. This not only allows you to get a better response to your customer but also empowers you to get higher customer retention.
5. Multichannel Accessibility and Support
Remote and cross device accessibility are crucial features. Make sure you implement a multi-channel issue tracking software that allows your customers or employees to submit requests from anywhere, anytime, on any type of device.
Conclusion
Effective and well organized issue management is not an option but a necessity in today's competitive business world. The key is to implement a comprehensive and cost efficient issue tracking solution.
Talygen, the global leader in business automation, offers a state of the art Online Ticketing System that streamlines all of your issue management complexities. From easy ticket management to automated SLAs, Talygen offers it all. Try now for Free to know more!