Friday, April 14, 2023 | Resource Scheduling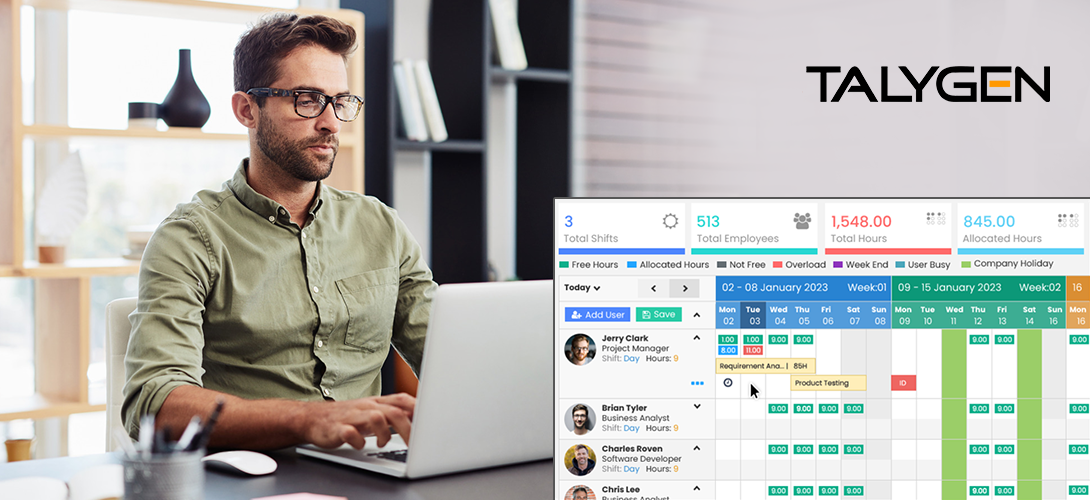 Happiness at the workplace is about more than just getting paid on time. Being valued, work-life balance, appreciation, rewards, and most importantly, the right scheduling of projects considering their skills and caliber increase employee satisfaction. Smooth collaborations, work and project management, and employee tracking are crucial for all businesses.
Disorganized scheduling processes cause chaos in the workplace. Therefore, organizations need an effective solution to enhance resource management. The software you choose for your organization must have the features listed below:
Resource Forecasting
The software's resource and task forecasting feature enables managers to foresee staff's capacity and availability. The ease of predicting simplifies resource planning and helps effectively utilize the resources. Furthermore, precise forecasting eliminates guesswork, saves time, and makes determining every project's budget and timeline easier. Forecasting leads to proactiveness, as managers can schedule resources accordingly to avoid overscheduling workers.
Resource Dependencies
With automatic resource scheduling and management software, managing resource dependencies is easier. The user-friendly solutions offer workload visibility and enable the managers to view and create dependencies for successful project completion. This helps prioritize tasks and make reservations of resources to meet project requirements. You can hassle-free set up job resource dependencies with just a few clicks. Dependencies in project and resource management need to be managed, and sequences should be planned, keeping resource availability and project deadlines in mind.
Visual Representation
Visual tool integration is necessary to get a big picture of resources and projects. It provides a transparent view of resources, project progress, and more. The intuitive interface offers a complete view of tasks assigned to each resource, displays hourly/weekly/monthly work plans, and provides a multi-resource scheduling view on a single screen. Gantt chart integrations showcase a graphical view of resources' work status, productivity levels, completed projects, and pending projects.
Data-Driven Reporting
The project and scheduling reports are easily generated in online resource scheduling tools. The real-time reports offer a quick view of workloads, team capacity, and utilization. Real-time insights provide accurate and detailed information, which helps manage employees' payrolls and rewards. The extensive and insightful reporting helps measure the resources' scheduled vs. actual performance time.
Drag and Drop
A drag-and-drop menu makes it easier to reschedule resources by simply moving a resource to match the right project. The automatic dragging and dropping functionality in online resource scheduling tools streamlines managing resources and projects. The tasks are dragged to change their date. The dragging and dropping in the tools save the time and effort needed to manually adjust resources and dates for each project.
Talygen is the best resource scheduling software due to its advanced functionality, features, and integrations. This intuitive and scalable solution promises to enhance resource capabilities and simplify scheduling for managers. To learn more about Talygen, contact us today!