Friday, September 15, 2023 | Remote Team Management Software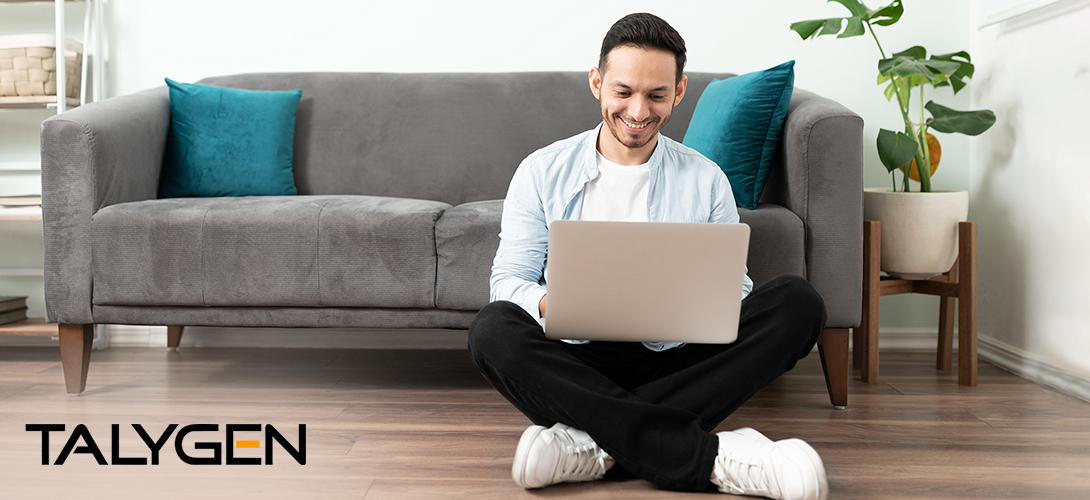 Businesses are growing globally, and with the evolution of remote work, teams are scattered far and wide, and flexibility is the key to survival and growth. While it gives freedom and convenience, it can also challenge productivity and overall job satisfaction. Implementing remote work balances employee contentment and sustained productivity for businesses. Companies that use remote team monitoring solutions can better ensure productivity, collaboration, and accountability among their dispersed workforce.
As remote work has become a successful business model, it helps enhance productivity and connectivity. For businesses, this transformation was both a challenge and an opportunity. At the same time, remote work raised questions about managing, tracking, and optimizing workflow. In this, Talygen emerges as a guiding light, offering strategies to survive and succeed in the remote work revolution. The remote work tracking software includes tools enabling businesses to enhance growth, streamline operations, and maximize productivity.
In this guide, we will explore eight powerful strategies to help businesses succeed in building a connecting remote work environment.
Creating a Home Office
To set the stage for remote work success, ensure your employees have a reliable home workspace. While you can't transform their living space into a traditional office, you can equip them with the essential technology and tools. Every remote worker should be provided with:
A laptop or desktop computer
Communication tools such as wireless phones
A dependable internet connection
Necessary devices like printers, additional monitors, headsets, a wireless keyboard or mouse, etc.
A comfortable office desk and chair
Accessories such as monitor stands, speakers, webcams, and more.
Customization is the key here; different employees may require specific tools to optimize their productivity. Offering advanced time tracking software with screenshots and a stipend for personal enhancements ensures your team is well-equipped for remote success.
Sound IT Security and Support
A secure workspace extends beyond hardware. Protecting your organization from cyber threats is paramount. To safeguard sensitive data, provide remote workers with a Virtual Private Network (VPN) or secure network connection. Effective policies and ongoing security training are equally crucial. Employees can make informed decisions regarding network connections and potential risks by cultivating a culture of security awareness. Talygen is a quick and efficient time tracker with screenshots that deals with a dispersed team in different time zones and languages.
Channelizing Project Management Tools
Effective communication and task management are the lifeblood of remote teams. Remote work relies on clear communication and staying organized with tasks. Cloud-based time tracking with Screenshots tool provides transparency by monitoring what the employees are doing and what they are supposed to do and ensuring that team members can easily connect.
These tools also offer access to data analytics, which can highlight any problems or bottlenecks in the workflow and help with better time management. It enables teams to set and achieve their productivity goals by keeping everyone on the same page, even when working remotely.
Integrating with the Right Tools
Working together smoothly is essential for remote teams. You need tools like file-sharing platforms, shared calendars, and communication apps to make this happen. Thus, remote employee monitoring tools are essential for teamwork, no matter where your team members are. They help you work together in real-time, share documents quickly, and keep track of different versions of files. Plus, they make sure all your information stays safe and secure. It provides a collaborative and data-driven approach that enhances productivity and builds unity among team members, promoting overall success in the remote work environment.
Celebrating Milestones and Successes
Working from home can sometimes make people feel alone, making it hard to keep employees engaged. To help with this, it's a good idea to acknowledge and celebrate when employees do a good job, both in public and private. Also, it's nice when coworkers recognize each other's efforts, as it helps build trust and friendship in the team.
In addition to recognition, Talygen's remote employee monitoring tools create a sense of belonging. These tools can help track employees' work hours and tasks; some even capture screenshots to ensure productivity. However, using these tools transparently and respectfully is essential, as trust and privacy are vital in remote work environments. Properly implementing these tools can help balance engagement and productivity, benefiting employees and the organization.
Develop Effective Communication
Good communication is super essential for remote teamwork. You should talk to your team in different ways, like texting, emailing, video calls, and regular calls. This makes it easier for your team to talk and work together, especially if you are in different time zones.
Using remote employee management software to evaluate working time helps everyone see what's happening and ensures everyone is doing their part. By looking at these screenshots regularly, your team can find problems and get better at working together from far away.
Regular Syncs and Team Meetings
Setting up regular meetings at different levels of the organization can make communication smoother and reduce unnecessary interruptions. It's crucial to find the right balance in how often these meetings happen so that they are manageable.
Consider using online time tracking with screenshots to ensure everyone is on track and working efficiently. This way, you can monitor what everyone is doing without micromanaging. It's like taking occasional snapshots of their work to ensure everything goes smoothly and deadlines are met.
Tracking Productivity, Engagement, and Burnout
Data-driven decision-making is the cornerstone of success. Utilize productivity tracking tools to gather insights into your team's performance. Talygen's time tracking with screenshots can help identify productivity trends, workloads, and early signs of burnout. Employee reviews become more objective, backed by complex data.
Remote work presents opportunities and challenges in equal measure. By implementing these eight strategies, businesses can create a dynamic remote work environment that thrives on productivity, engagement, and success.
How Talygen Works:
Talygen offers a versatile platform with features for both desktops and mobile phones. Whether in the office or on the go, Talygen helps you track your time and stay productive.
For Desktop
Talygen's automated time tracker with screenshots includes app, URL, and document title tracking, as well as screenshots, idle, and private time monitoring.
For Mobile Phones
Talygen offers a manual time tracker, workday overview, and project and task tracking.
For Web Time Tracking
Supported on all popular browsers, the online time tracker with screenshots includes manual time tracking, workday overview, and project and task tracking.
Versatile Features
For more details on time tracking with screenshots, contact our representatives at 650-800-3850 or visit - www.talygen.com/time-tracking-with-screenshots.