Wednesday, January 11, 2023 | Remote Team Management Software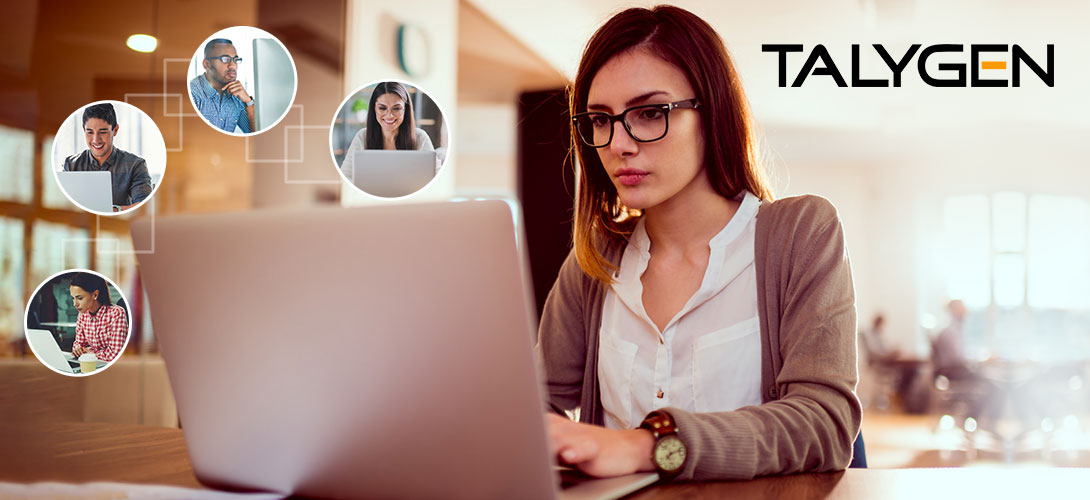 Today's modernized generation needs adaptability in their work life by utilizing next-gen innovation and technology. In addition, organizations have a major concern over efficiency challenges, data security, and employee productivity management issues. The challenge of both sides are real and need serious consideration. Notwithstanding, one needs to find a center-ground solution that will generate shared benefits for both employee and employer. The solution to effectively deal with these challenges are basic "Remote team monitoring solutions."
Let us assist both sides by understanding the core good and bad of utilizing remote team monitoring tools!
The Goods of Remote Team Monitoring Solutions
Prevention of Cyber Attacks
If an organization chooses the right remote employee monitoring solution, it can act as a successful solution against employee monitoring and cyber-attack risk. A globally-trusted remote employee monitoring solution like Talygen has a full capacity to keep your business safeguarded and far away from hazardous websites and networks. This preventive measure can save the business from numerous perilous mishaps of cyber-attacks.
Easily determine Employee Efficiency.
When many businesses have effectively shifted to remote work culture, discovering remote employee efforts becomes quite difficult in the current situation. This challenge can turn into a demotivating factor for your potential employees. Meanwhile, with remote employee monitoring tools, managers can measure workforce efficiency and identify their endeavors as needs to be.
Smart Resource Allocation
The imbalance of work schedules is certainly not a new-normal challenge in the corporate work culture. A remote team monitoring solution can act as the best solution to oversee such circumstances of accurate employee management. Employee Management Software can identify and screen every employee with a reasonable workload, and if any employee is overburdened with work can be saved from the challenge. It ensures every business works with well-defined work objectives and gets the best of fast and advanced technology.
Lucidity in Accountability
Market pioneer remote team monitoring solutions like Talygen featured advanced solutions. Its functionalities allow customization in data storage access that every business can get access to as per their requirement. Using employee monitoring software, businesses can establish a more secure remote workplace by customizing access to require only. Utilizing such a component can also diminish the risk of inside data leakage and security breaks.
Accuracy in Productivity Evaluation
One fundamental reason to utilize the remote employee monitoring solution is that the entire remote workforce has to perform their jobs tenaciously and feel that their efforts are also on continuous notice. Many individuals perform better when they realize that a remote team monitoring solution is set up and have to work dedicatedly for the specified hours on their framework. As a result, businesses got actual productivity insights
The Bad of Remote Team Monitoring solutions
Employee Privacy Concern
Some workers generally feel that having a remote employee monitoring solution in their framework will affect their privacy. Such a remote workforce also dreads that remote employee monitoring tools can violate their own personal space. In such a situation, if the efficiency monitoring technology anyhow fails to witness that, they won't misuse the information and tracking details gathered for employee monitoring reasons and maintain the credibility of the business.
Reliability Issues
Sometimes from an employee's emotional perspective, they feel that the organization is showing trust issues by utilizing employee monitoring software. This reason can cause a conflictive relationship between the employees and the organization. Employees might feel that the administration is quite skeptical about their credibility and work proficiency, which can indirectly affect employee efficiency.
Work-culture Complexities
At the point when remote workforce is observing collaboration issues with the current frameworks, there are chances that compatibility issues might happen and conflicts raised among workforce. Such complexities in the daily work routine can create distress for the employees to work with remote employee monitoring software. As resulted, it will slow down the process and increase complexities.
With careful evaluation of these factors, remote team monitoring solutions' intuitive and fair technological advantages clearly win over the disadvantages. Meanwhile, an uplifting perspective should be developed around the remote team monitoring solutions to make a productive and useful result.
If you want to deploy an advanced yet fair remote team monitoring solution, Talygen would be the best bet. It is worldwide clients trust solution for its excellence in maintaining employee productivity and operational efficiency around the remote workforce. The software has built-in multi-module and advanced functionalities that can help you uplift your remote work culture. From advanced time tracking, project management, CRM to Employee management, Talygen is a one-stop shop to meet all your business needs. Above all, it is simple to use and implement that does not need any additional training and development.
To explore more about Talygen and its intuitive features, Sign up today and book a live demo at www.talygen.com/Work-From-Home-Employee-Monitoring-Software