Wednesday, August 16, 2023 | Screenshot Tracking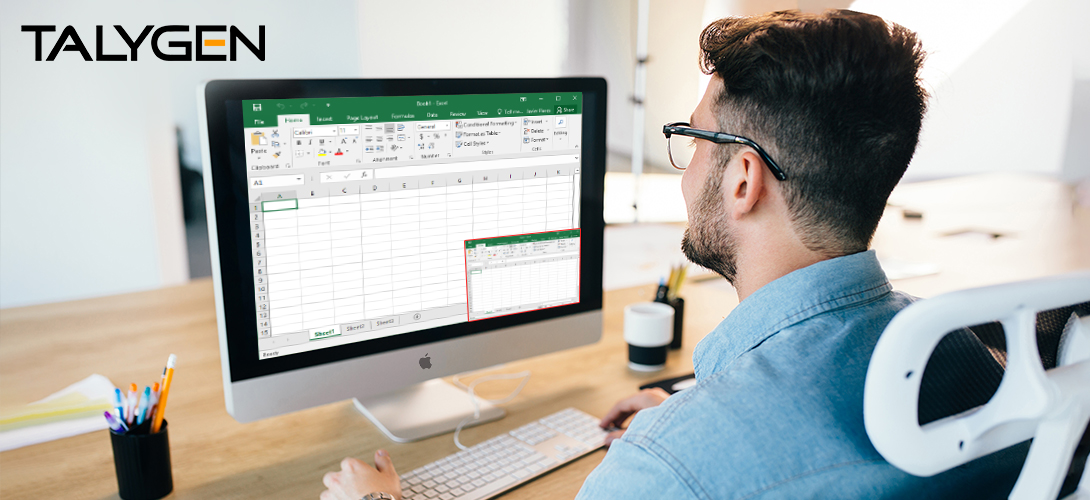 In today's fast-paced digital world, capturing screenshots has become essential to our daily lives. A reliable screenshot tool can significantly enhance productivity and communication, whether for work, education, or personal use. Regarding Mac users, Talygen's employee work tracker stands out as a game-changer offering automated screenshots features. Its advanced features and user-friendly interface simplify capturing and managing screenshots, making it a must-have tool for Mac enthusiasts.
Where Can You Find Automated Screenshots on Mac?
Finding your automated screenshots on Mac is incredibly convenient. Talygen's advanced screenshots tool saves all captured screenshots to a designated folder on your Mac's local storage. By default, the screenshots are stored in a dedicated folder, easily accessed through the Finder application. Navigate to your user directory, and locate the Screenshots in the folder along with a floating dialog box to save the screenshots. This organized approach ensures that screenshots are readily available whenever needed, allowing for effortless retrieval and efficient workflow management.
What Are the Best Practices for Capturing Screenshots on Mac?
Mastering screenshots on a Mac is a breeze, and with a few best practices, you can optimize your screenshot-taking experience. Capture every critical moment effortlessly with Talygen's automatic screenshot tool. Say goodbye to the hassle of manual captures and let our advanced technology do the work for you. Seamlessly record screenshots regularly or based on specified triggers, ensuring you get all crucial details. With Talygen, focus on your tasks while our tool captures your screen automatically, saving you time and simplifying your workflow.
To ensure clarity and professionalism, consider using Talygen. It allows you to add annotations, text, arrows, and other visual elements to your screenshots, providing clear instructions or highlighting essential details. Remember to save your screenshots in the appropriate format (PNG, JPEG, or PDF) based on your specific needs.
Is Mac Screenshot Naming Right for You?
The default naming convention for Mac screenshots, which includes the date and time of capture, is a convenient way to keep your screenshots organized. Each screenshot is automatically named with a unique string of numbers and the timestamp, ensuring they are easily identifiable and chronologically sorted.
However, if you prefer a more customized approach, Talygen's screenshot automatic feature allows you to modify the naming convention according to your preferences. You can specify a naming pattern with additional details such as project names, keywords, or other relevant information. This flexibility ensures that your screenshots are named in a way that aligns with your workflow and helps you quickly locate specific captures.
Ways to Get the Most Out of Mac Screenshots
Exploring the various features and capabilities available to maximize the benefits of using Mac screenshots is essential. Talygen's automated screenshots Mac offers several options to obtain the most out of your screenshot-taking experience. One notable feature is the ability to capture screenshots in different modes, such as full-screen, specific window, or selected portion. This versatility allows you to tailor your captures to the exact needs of your task or project.
Additionally, take advantage of the annotation tools provided by Talygen's automated screenshots on your Mac device. These tools allow you to quickly mark up screenshots, add text, highlight areas, or draw attention to specific elements. It enhances communication and ensures clarity when sharing screenshots with colleagues, clients, or team members.
Exploring the Benefits of Automated Screenshots on Mac
Automated screenshots on Mac offer numerous benefits that help streamline your workflow and boost productivity. By utilizing Talygen's employee work tracker tool, you can experience the following advantages for automating your screenshots while at work:
Time-Saving
With automated capturing, you no longer need to manually press shortcuts or navigate menus, saving you valuable time.
Enhanced Organization
Talygen's tool automatically categorizes and stores your screenshots in a dedicated folder, allowing for easy access and streamlined management.
Collaboration and Communication
By effortlessly capturing and annotating screenshots, you can effectively convey instructions, provide feedback, or share information with colleagues and clients.
Workflow Optimization
Automatic screenshots on your Mac enables you to track progress, document changes, and monitor project milestones, ensuring a smooth and efficient workflow.
Talygen's automated screenshots Mac tool revolutionizes capturing and managing screenshots on your Mac. By automating the process, you can save valuable time and eliminate the hassle of manual captures. With the ability to capture screenshots at specified intervals or triggers, you can effortlessly track progress, monitor changes, and improve collaboration.
The convenience and effectiveness of Talygen's employee work tracker enhance your workflow and productivity. Whether you need to document information, provide visual instructions, or keep a record of important details, this tool streamlines the entire process, allowing you to focus on your tasks without interruption. Furthermore, Talygen empowers you to optimize your work processes, enhance collaboration, and effortlessly stay on top of your tasks. Embrace the convenience and effectiveness of Talygen's automated screenshots Mac tool and take your productivity to new heights.