Wednesday, January 19, 2022 | Field Service Management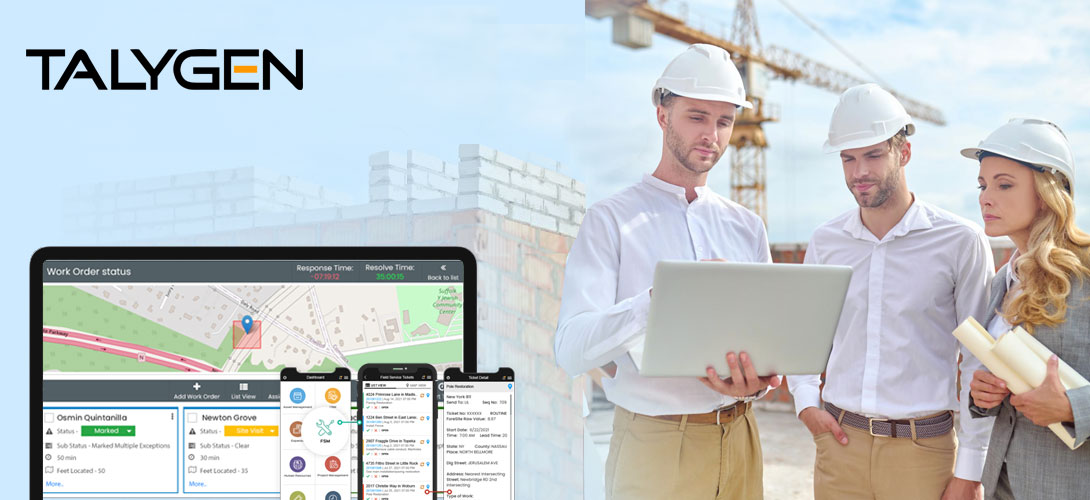 To drive new revenue while managing your customers' expectations, you need to communicate your field service process and what it entails clearlybe able to clearly.
Field Service Management Software is the newest weapon in the arsenal of construction business software. This type of software enables you to develop a personalized service process that serves your customers' needs. It also serves as an agent for customer satisfaction by putting their minds at ease through effective communication and transparency regarding field service tasks, timelines, movements, and info.
Why Construction Industry Field Service Management is Important
Field service management allows you to better manage your business on all fronts, including projects, processes, and people. These tools are everything a professional construction needs to organize projects, track costs, and manage bidding the processes. Other benefits of this type of software include:
Reduce turnaround time with task-based workflows
Control costs with intelligent reporting
Work Order Management
Evaluate staffing needs with real-time analytics
How Field Service Management Software Increases Revenue?
Customers expect to be communicated within a timely mannerquickly, especially when there is an issue that affects their equipment or the quality of their finished product. With field service management software, customers will feel acknowledged and in the loop without you having to lift a finger.
5 Ways to Use Field Service Management Software to Boost Revenue:
Agencies and Contractors who sell services based on the job status (i.e., an estimated time of completion or time and material) can use this software to provide specific estimates, including labor and material costs, within the estimate.

You will have a mobile workforce at your fingertips to work even faster and more efficiently. Because you can monitor their location and progress of the job, you might also be able to open up additional nearby jobs, giving them an opportunity for more income. FSM software can thereby provide opportunities for the growth of both your company and your employees.
With a better handle on your time, yYou can develop a more accurate bidding process and create a higher margin with a better handle on your time, which . This is extremely important in the current construction climate, where there i's a small pool of qualified workers and many jobs to go around.
You can ensure that your staff is doing what they need to be doing without getting too bogged down with micro-managing.
Your customers will be happier because of your increased communication and transparency, leading to more referrals and opportunities for growth.
Conclusion
To ensure you are able to provide all of these benefits, your company needs field service management software that offers the appropriate workflows and is easy to use.
If you need help choosing or using field service management software, or if you would like additional tips on how to use it to boost revenue, contact Talygen and get a free demo of our software today.