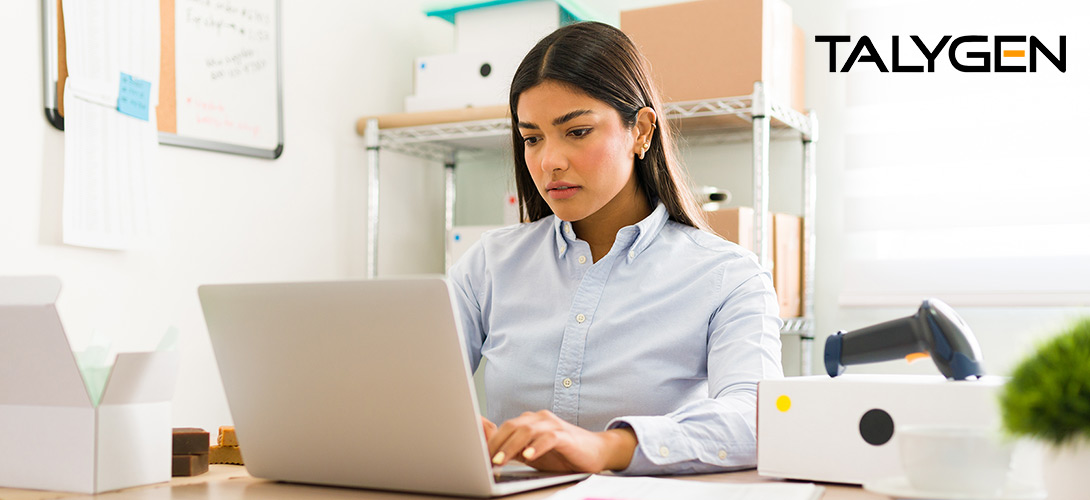 In the past, employee schedules were made using pen and paper. However, this system no longer works so companies now use online employee management software. Online employee management software benefits include increasing employee productivity, providing talent acquisition, providing training materials to new employees, and tracking attendance. Employee management software is also helpful for small businesses that employ the services of freelancers or still have their employees working from home. Before deciding on an online employee management software system, small business managers should consider the software's benefits to the company. Some online employee management software systems that small businesses can use are Talygen, Homebase, Teramind, Connecteam, and ActivTrak
Overview of Online Employee Management Software Systems
1.Talygen
Talygen's online employee management software has many helpful features for small business managers to utilize. Some of the key features of Talygen's employee management software include talent acquisition management, employee timekeeping, attendance tracking, resource scheduling, and an approval system. The talent acquisition management system allows recruiters and human resources managers to organize the company's hiring capabilities. The resource scheduling module lets senior managers assign specific roles to employees. When employees are assigned specific roles, they can then be granted access to information about these roles. The approval system allows users to request leaves. Managers can also access information about expenses and timesheets within the approval system. Specific types of leaves can be created within the system.
Talygen also includes a time tracking feature that managers can use to ensure that employees are being productive. The time tracker displays how much time an employee spent on each task. Also, the time tracker works with a screenshot tracker. The screenshot tracker will periodically take screenshots of users' computer screens and upload these screenshots to the system so managers can see if employees have actually been working or if they have been spending time on leisure activities such as browsing social media. Talygen can also integrate with third-party services such as Salesforce, Basecamp, Microsoft Teams, and Google Drive. Talygen's range of features and ease of use makes it an ideal choice for small businesses to use as their online employee management software.
2.Homebase
Homebase is an online employee management software system that small businesses can use to assist in employee scheduling, time tracking, and HR solutions. One of the key benefits of using Homebase is the scheduling tool. The scheduling tool provides templates so managers can assign tasks to employees and freelancers while avoiding overtime. The schedule can then be shared with all team members. The time tracking tool will notify managers of when and where users clocked in and out via GPS. Customized break and overtime settings can also be installed. However, some small business managers may hesitate to use Homebase as their online employee management system because it lacks customization options.
3.Teramind
Small business managers can use Teramind to assist them in optimizing employee productivity. One of the benefits of using Teramind is that it uses live session recordings to paint an accurate picture of what employees are getting done each day. The live session recordings can also be used to help onboard and train remote employees. Teramind also gives managers the option to disclose to their employees that their computer activities will be monitored. The dashboard allows managers to add various widgets to display information, such as a list of employees, keystroke tracking, and web and application usage monitoring. Filters can also be set to not flag employees for certain activities. For example, filters can be set for the system to deem it acceptable for the company's social media manager to be on Facebook, Twitter, or Instagram. Teramind can also integrate with third-party software systems such as Basecamp. However, a downside of using Teramind is that there is a steep learning curve, and some of the in-depth monitoring features may be too complicated for some users.
4.Connecteam
Connecteam is an online employee management software system that small businesses can use to monitor and engage with remote employees. One of the key benefits of using Connecteam is that employees can give feedback via surveys and polls. Connecteam also gives users the option to create group chats. These group chats can be for offices, departments, project teams, or between two individuals. However, a downside of using Connecteam is that it does not have a desktop app for Mac and Windows systems.
5.ActivTrak
ActivTrak is an online employee management software system that can provide management solutions to small business managers. Some of the key features of ActivTrak are productivity dashboards, team productivity summaries, time tracking, and activity classification charts. The productivity dashboards provide snapshot summaries on performances of individuals and teams to help managers learn about the behavior of employees and freelancers and have the insight to uncover any bottlenecks in any projects or tasks. Another feature of the productivity dashboard is that it displays what websites and applications are most frequently used by each employee. Managers can use the team productivity summaries to view real-time availability status and current activity logs to see what employees are currently free to be given a new assignment. However, a disadvantage of using ActivTrak is that the dashboard widgets cannot be customized.
Conclusion
In conclusion, online employee monitoring software systems can be valuable resources for small businesses. Small business managers can use employee monitoring software to view employees' productivity via screenshot tracking or screen recording. Other benefits of employee management software include providing talent acquisition, providing training and onboarding materials to new hires, and tracking attendance records. Before deciding on an employee tracking software system, small business managers should first consider the company's needs. For more information on Talygen's online employee management software, visit www.talygen.com/EmployeeManagement.