Wednesday, August 09, 2023 | CRM Software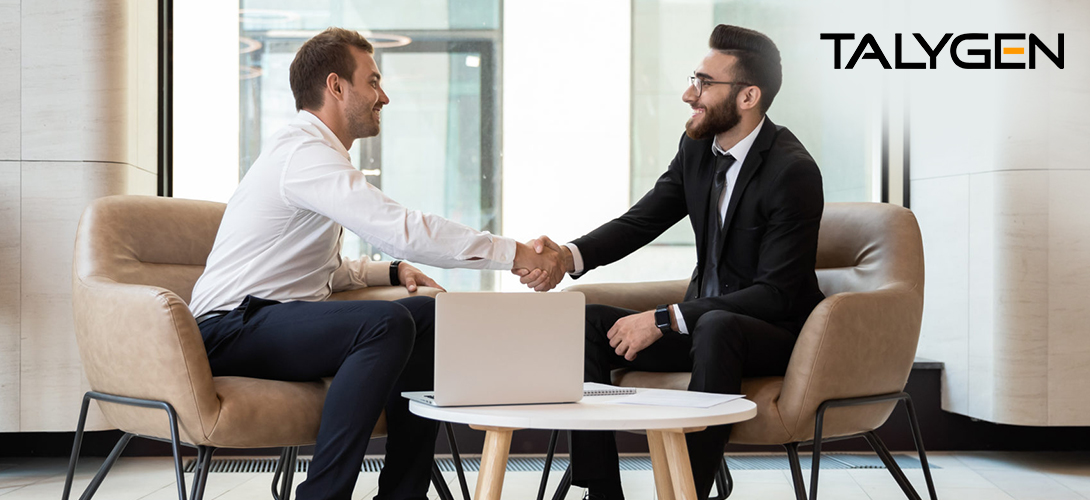 Are you seeking an automated platform for enhancing your business visibility in customer interactions? Don't worry; Customer Relationship Management (CRM) software is here for you. It unifies all customer and prospect data in a single platform. At its core, CRM revolves around managing relationships with clients and prospects, making it the backbone of successful sales organizations. Let's explore our customer relationship management (CRM) software in detail and the challenges faced in its implementation.
CRM: Empowering Business Relationships
Talygen's CRM software is the center for storing data, interactions, and notes related to clients and prospects. Organizations use CRM systems to quickly locate, sort, and amend contact and interaction data throughout the customer lifecycle. With hierarchical storage of contacts in a single panel, CRM offers sales teams a comprehensive view of interactions with relevant employees, fostering long-term client relationships. CRMs can be tailored to various industries, such as CRM software for hotels, real estate, construction, small and large businesses, and more. Industry-specific CRMs address individual needs and provide specialized features catering to specific business sectors.
Standard Features of Talygen CRM Software
Account and Contact Management
CRM provides extensive account and contact management, organizing contacts by the accounts they are associated with. It ensures easy access to essential contact information, enhancing customer interactions.
Opportunity Management
Construction CRM software allows sales teams to track opportunities through various stages, forecast closing likelihoods, and take notes on customer needs for accurate quoting and improved deal closure chances for the construction business. Sales representatives can assign quotes for the deal based on its progress, providing potential customers with precise pricing information.
Lead Management
Our CRM streamlines lead management by automatically storing lead contact information and providing lead-scoring features. It helps sales teams filter and pursue the most promising leads. Lead scoring in CRM software allows sales representatives to prioritize leads based on their level of interest and engagement, ensuring they invest their time and efforts in pursuing high-quality prospects.
Sales Analytics Dashboards
Talygen, the best CRM software for small businesses, offers analytics for sales departments, showcasing historical sales data, customer segmentation, team performance, and profitability analysis. These insights facilitate data-driven decision-making.
Benefits of Talygen CRM Software
Improved Customer Interactions
Sales representatives can view customer interactions, previous communications, and preferences in one place, allowing for more personalized interactions and improved customer service.
Increased Revenue
CRM's lead management features help sales teams prioritize leads, optimize sales pipelines, and identify potential cross-selling or upselling opportunities.
Shared Understanding of Account Status
CRMs provide repeatable and reliable workflow management to ensure customers are prioritized accurately based on their account status. The shared understanding enhances collaboration across departments and ensures a unified approach to customer interactions.
Enhanced Collaboration
CRM fosters collaboration among sales, marketing, and customer service teams. Having all customer-related information in one centralized platform enables teams to collaborate, share data, and provide a consistent customer experience.
Challenges with Talygen CRM Software
Overwhelming Amount of Features
Comprehensive training and onboarding are crucial to maximize CRM benefits. Many companies focus solely on opportunity and contact management, overlooking other valuable functionalities like marketing automation, lead nurturing, and customer support.
Dated Information
Updating CRM data can be challenging, leading to outdated or duplicate contacts. Periodic cleanings are essential to maintain accurate information. Automated data enrichment processes can also ensure the accuracy and completeness of customer data in the CRM.
Change Management
Adopting a CRM may require employees to change their work habits, which can be challenging. Effective onboarding and training are vital to facilitate successful CRM integration. Companies should also designate CRM administrators to support employees and address any questions or concerns during the transition period.
Which Companies Should Buy CRM Software?
Every company that has a long list of customers and a need to organize customer contact information better can benefit from a CRM. Whether the industry is automotive or food and beverage, every business can utilize a CRM to manage the sales pipeline and log accounts of customer interactions. These tools are often geared toward smaller organizations wanting more lightweight CRM and marketing automation functionality incorporated into a single device.
However, many mid-market growth businesses push a lightweight tool to its limits. Larger companies often have more customer-facing departments, leading them to seek an agency that handles more complex use cases and can scale to thousands of users. A trade-off with some of these systems is that they can take longer to implement and require more training.
Talygen CRM software is a must-have for businesses across various industries, revolutionizing how they manage customer relationships and drive growth. Our tool empowers companies to thrive in a dynamic and competitive market, from construction to CRM software for real estate, hotels, to small businesses. As the front office, CRM helps companies foster strong, long-term customer relationships, ensuring sustained success and continued growth.
Talygen offers cutting-edge CRM solutions tailored for diverse industries. With user-friendly interfaces and customizable features, we are committed to empowering businesses and creating exceptional customer experiences. Contact the expert now to learn more about how Talygen can transform your business.