Friday, July 31, 2020 | Hiring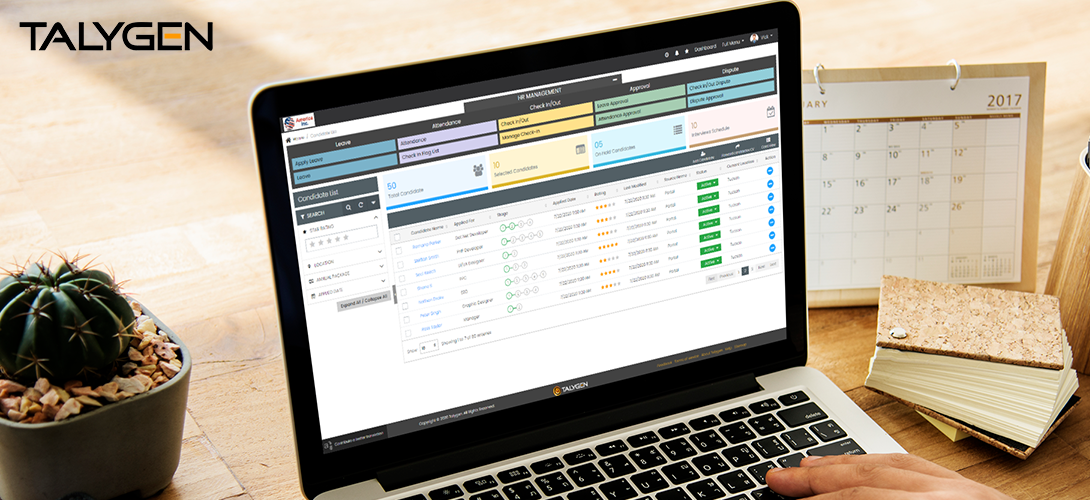 Hiring can be time-consuming and cause financial strain if the organizations are not fully equipped with technology-rich solutions. To gain a competitive edge, organizations must possess a talented workforce and robust solutions. The highly qualified candidates are no longer hard to find and recruit as today's online applicant tracking system accelerates recruiting and hiring processes.
What makes hiring complicated? From job board posting to search & filtering to bulk communication, each phase involves great attention to move through hiring seamlessly. Recruitment was never easy earlier. However, nowadays an organization can find the best candidates and process recruitment all within a single application.
A scalable recruiting software improves the overall business growth by reducing the lead time and cost per hire. Therefore, before buying an applicant tracking software, always make sure that it has the following functionalities:
First-Class Candidate Search
To update your candidate database, you need to get a software that facilitates hassle-free candidate search. A comprehensive solution will automate the entire search process and ease candidate screening and shortlisting. With an advanced search functionality, you can find the very best fit for your organization.
Active Sourcing
To find and store a talented candidate for future openings, the software must provide effective sourcing solutions. A customizable job board enables HR and hiring managers to create templates for their business, foster talent pipeline, and build a pool of potential candidates to increase hiring success rate.
Mobile Access
To make the hiring process work outside the workspace, the software must come with a mobile-optimized site and application. This allows candidates to apply from anywhere and helps hiring managers to track real-time candidate data and take recruitment to the next level.
Collaboration & Interview Scheduling
Lack of a seamless communication channel often hampers communication flow. The applicant tracking software must streamline the recruitment process and interview scheduling. The built-in calendaring integrations help to schedule interviews automatically based on the availability of candidates. Also, the interview scoreboards if integrated, ease record keeping.
Flexibility & Security
An effective recruiting software brings flexibility to improve the hiring process. It allows both candidates and HRs to fit together with each other's needs with a few simple clicks, fully secured data integration and transfers. The software with greater flexibility ensures successful hiring.
Approval Chains
The reviewer's approval chain system in the software should simplify candidate hiring by providing valuable feedback from reviewers. The automatic sending of approval requests to candidates will automate the process and shorten the time.
Insights & Reporting
The fast and accurate reporting in hiring helps in getting insights about the candidate's details, job posts, etc. Automated reporting provides insights into areas and improvements. Advanced reporting right within the recruitment software offers real-time insights.
Save your time reviewing unlimited resumes and hire the right candidate with Talygen. This cloud-based applicant tracking software eliminates the need for manual screening, candidate sourcing, and interviewing. Managers can conveniently engage, recruit, and retain applicants with the use of this business management automation and recruiting platform.
For the quality hiring process, download Talygen's recruitment software today!