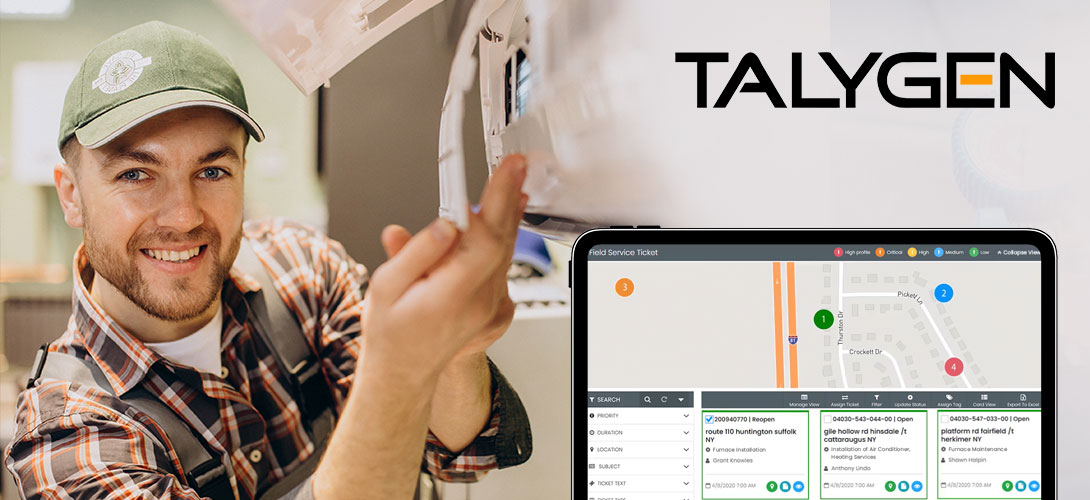 Software has become a crucial element to every business, and HVAC field service businesses are no exception. As we know, Covid-19 has increased the demand for field services that encourage them to upscale their work efficiency and improve customer experience. In the meantime, having such advanced software placed an integral part of field technicians.
A best HVAC Software is capable enough to smoothly streamline field operations via automating & optimizing the entire workflow.
An HVAC Field Service Management Software Brings Latest Benefits!
A renowned Field service management software actually enhances work efficiency as it eliminates time-consuming manual operations. Moreover, it offers smart scheduling and dispatching that streamline fast task completion and increase productivity, resulting in increased ROI.
Field service management software is a cloud-based software that collects & automatically records every detail on secure cloud servers. As a result, it eliminates pen, paper, and workers' efforts overhead expenses.
Due to these amazing benefits, the majority of businesses are continually using FSM Software!
FSM Technologies should be Opt by HVAC Businesses
Here, we dig into FSM technologies that every HVAC business should learn to upscale their field service standards:
Smart Scheduling & Dispatching Software
Smart Scheduling & Dispatching functionality can improve the communication between field technicians & field managers. However, such automated functionality provides quick & effective field operations that simplify field operations.
Smart scheduling software can use mapping or GPS data to identify efficient work orders and make efficient appointments. As a result, it allows less travel time, decreases fuel charges, and covers an increased number of appointments. Simultaneously, an effective smart procedure is running in the dispatching process. Thenceforth, it is totally beneficial for HVAC businesses to adopt smart scheduling & dispatching software.
Mobile-compatible FSM Software
Mobile-accessible FSM Software allows field technicians to streamline smooth communication, scheduling & dispatching anywhere & anytime. It assists effective fieldwork management white at the office or on the road.
Most importantly, a mobile-accessible HVAC field service management software benefits all customers, field managers, and field technicians. It helps customers communicate with field technicians and easily track their live status. On the other hand, field managers can freely send instant updates to field technicians, and field technicians can access all needed data anywhere & anytime.
IoT (Internet of Things)
The IoT (Internet of Things) provides digital access that controls & maintains data digitally. With the assistance of IoT technology, field managers can manage the work orders and maintain inventory effectively & efficiently.
Furthermore, it offers a wide array of advanced functionalities that make it easier for field technicians and clients. For Example, activity ticket tracking provides bird-eye monitoring on every activity that occurred on any ticket raised.
Recapitulation
These were the top 3 FSMS technologies that an HVAC organization must opt to grow their HVAC field services businesses in today's competitive era. Field technicians can get great benefits of work efficiency, improved productivity, reduced costs, and enhanced customer experience.
What if you can get a chance to find all the technologies mentioned above in one platform? Yes, it is possible with Talygen's FSM Software. Talygen's FSM Software built-in high-end features & functionalities that contribute to the growth progress of the HVAC business.
Explore its all other advanced features by visiting us today at www.talygen.com.