Saturday, March 16, 2019 | Time Tracking Software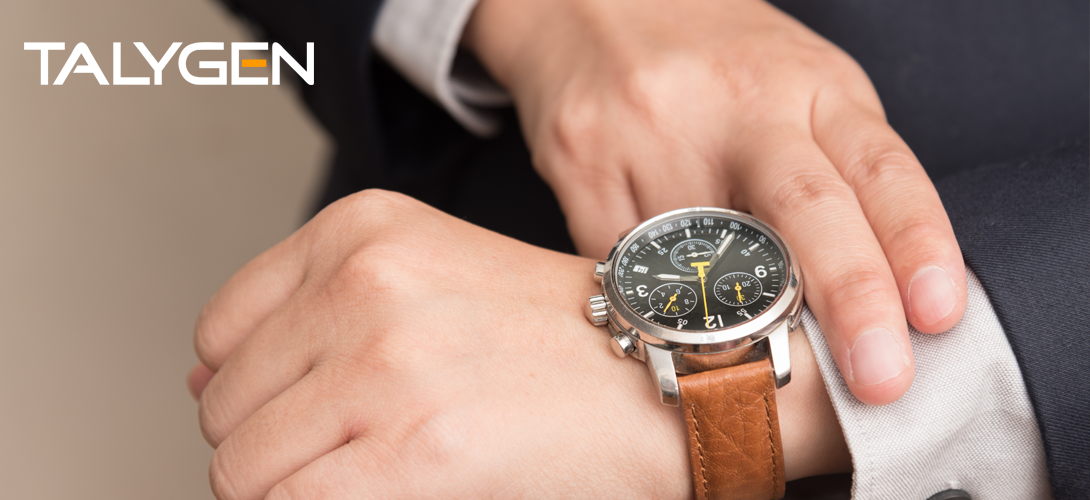 An integral part of your organizational success, Time Tracking helps in managing projects and deliver value which is in line with your business expectations. The Time Tracking Software is basically used by different product or service based organizations, contractors, and freelancers to measure the time taken to complete the given assignments.
Talygen, the worldwide leader in Business Management Automation, provides an Online Time Tracking Tool to enable the team members/users to keep track on their working hours. Apart from tracking, working hours of multiple projects, tasks, and team, Talygen's Time Tracking Tool is also used by the users for billing purposes, invoicing, employee's management and more.
Here in this post, we have compiled the top 5 features of Talygen's Online Time Tracking Tool that ensure your business success.
Talygen's Online Time Tracking Tool provides an Automated Time Tracking System which allows users to easily track the time entries related to various projects. Although, there are numbers of things that proves the quality of this Automatic Time Tracking tool but the top three in queue are Screenshot functionality, Timesheet and Leave automation.
Clients and managers can get the live progress of the project by automatically receiving users' screenshots at regular time intervals in Screenshot functionality available in Talygen Application. Apart from this, by enabling an option, you can also view the progress status of the projects via screenshots.
In Timesheet, there is an automatic functionality according to which, if a user has been working on a project for the past few days, he/she does not need to manually fill the details regarding the project every time. The time entries are prefilled in the Timesheet, the user only need to submit the timesheet.
Similarly, after enabling an option, the user can view the leaves automatically in the Timesheet.
Manual Time Tracking
Flexibility is the USP of Talygen's Online Time Tracking Tool. Apart from automatic time tracking, users can also enter their time entries manually with the help of Manual Time Tracking feature.
Sometimes, users are not able to use the timer while working on a project due to different reasons. Therefore, it becomes difficult for project managers to monitor the progress of the project. In this case, users can save their time entries manually even after finishing the current project or task. You can also fill the manual time entries of the previously done projects.
Flag Track Entry
Flag Track Entry is another unique feature of Talygen's Time Tracking Tool. With the help of Flag Track Entry, the users can mark tracked entries flag and unflag as per their requirement. Clients and Managers can easily highlight suspicious or doubtful entries by flagging it. They can also monitor flagged entries and input comments regarding the areas that need to be modified or reviewed. Apart from this, you can also post comments regarding the entries and mention the reason behind the flag and unflag entries.
Bulk Time Entry
Bulk Time Entry feature of Talygen's Time Tracking Tool allows managers and users to add bulk time entries for multiple users as per their projects and tasks. The uniqueness of this feature is that Company Admins or Project Managers can do bulk time entries of multiple users who are associated with particular project or tasks in one go.
Bulk Time Entries has eased down the work pressure from the team members to fill their time entries every time they work on a project. They can now concentrate on their projects and submit the time entries even after finisheing the work. While, Company Admins and Project Managers can fill the bulk time entries of the team members but the users only allow to enter their bulk time entries.
Timesheet Report
Timesheet Report is another robust feature of Talygen's Online Time Tracking Tool which displays the details related to tracked time entries including the Billable and Non-Billable working hours, statuses and more. The best part of Talygen's Timesheet Report is its flexibility. You can view the time tracked reports of different users on the basis of projects and tasks. Even, users can view the reports on multiple formats like Microsoft Word, Excel, and PDF as per your requirements after exporting it.
A popular quote says 'Time and tide wait for none'. Keep track of the time spent on each of the projects with Automated Time Tracker and you're already on your way to managing your projects with utmost ease.