Friday, November 06, 2020 | Visualization Charts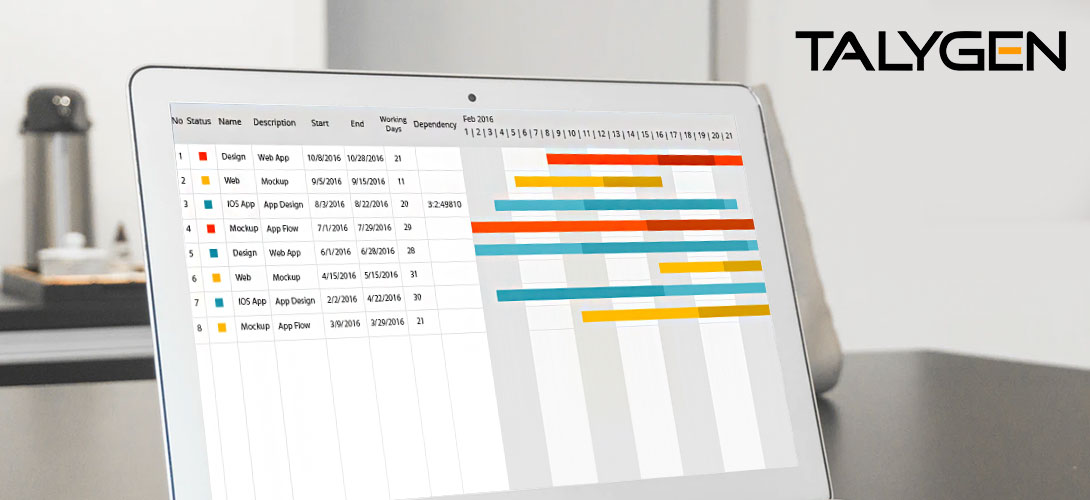 Modern business trends have no room for error. Project managers in all kinds of industries and all sizes of organizations encounter tough times in monitoring their project-related resources. Bad resource management, unorganized resources & task information, and poor resource monitoring are some of the key reasons why many projects fail to achieve their desired milestones.
Project management is just not about the resources you have in your possession but the way you manage and monitor them. The bottom line has always been about the way you plan your resource utilization strategy. Project managers have to make sure that no resource is left underutilized in their resource planning strategy. This is where resource planning charts step in.
Resource Planning Charts
Resources planning charts, or resource planning Gantt chart software are specially designed tools that enable resource managers and planners to manage all of their resources through a process of intuitive project planning, as well as resource allocation. These tools offer a straightforward and clear visual display of all your project resources in a matter of a few clicks.
You can manage Gantt charts for all your tasks, projects, and resources from a single interface. You get to have a detailed and resourceful look into the current schedule of your resources, as well as the history of allotment, future schedules, and various other related information via a single tool.
Resource planning charts ensure that you have a proper and feasible plan for resource management so that your resources are matched in the right sequence with all your planned tasks.
Resource Planning Charts: Benefits You Should Know
Resource planning charts empower your project teams to do the following in an effective manner:
1. Task Information
Resource planning charts allow your project managers to easily manage and assign their available resources to various planned tasks in the project.
2. Define the Calendar of the Project
This involves setting the number of working days in the week and the number of working hours in the day for a particular resource.
3. Link Dependencies
Project managers can create and link dependencies for tasks and resource. This will allow organizations to speed up their project tasks easily.
4. Graphical Roadmaps
Get a high-level overview of your resources, tasks, goals, and deliverables with roadmap functionalities. Users get a visual representation of their complete project cycle, such as the phases, stages, tasks, and milestones.
5. Multiple Project Management
Managers can assign resources to multiple projects in a quick, easy, and detailed manner. Resource planning charts will show resources on the Gantt charts, enabling the team to maximize their resources and make vital project decisions.
Bottom Line
Choosing the right resource planning chart tool is as important as choosing the right set of resources for a successful project. Make sure you choose the one which is flexible enough to adjust with all your business needs.
Try Talygen's intuitive and easy-to-use Gantt Chart software that gives you an in-depth view and insights into the status of your tasks, resources, and projects without any hassle. The software is packed with some of the most amazing features, such as Road Maps, Work Done By Percentage Amount, Task Information, Task Dependencies, Task Relationship, and more!.
Get a Free Trial now at: https://talygen.com/freetrial