Thursday, October 15, 2020 | Cloud Storage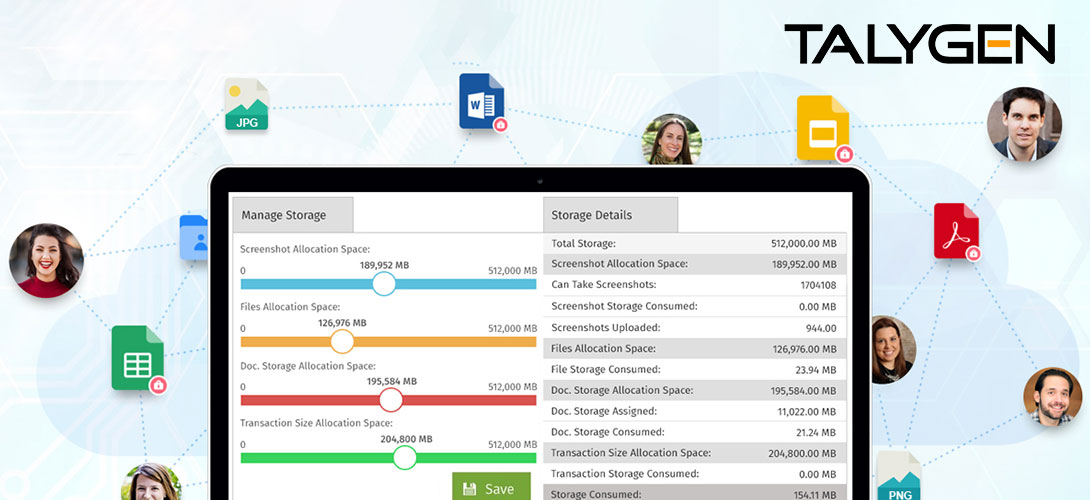 Business organizations are built on collaborations and teamwork. Smooth data sharing has become crucial for modern-day business teams, especially for the ones adapting work from home and remote work culture as the new normal.
Post the COVID-19 pandemic lockdown, organizations are much more concerned about their business continuity and data sharing than ever before. With advancements in modern cloud based storage applications, complexities like data security & sharing are just getting easier each new day.
One of the biggest advantages of modern online shared storage solutions is that it not only streamlines data sharing and collaboration for the enterprises but makes complete data management easier for the startups as well.
Without any further ado, here we begin with the list of the top benefits of cloud storage solutions in 2020.
Online Shared Storage Helps in Cost Cutting
One of the biggest advantages of online shared storage solutions for all kinds of organizations is that it helps in reducing the complete data storage and administration cost. Gone are the days when business organizations had to invest in costly hard drives, internal data servers, and other related assets.
Modern cloud based storage solutions empower companies to focus their investments on cost-effective and long-term data storage solutions. Online shared storage is a cost-effective solution for all sizes of organizations in the world.
Online Shared Storage Eliminate Hassles Involved in Auditing
Auditing becomes easier for managers and admins as now they won't have to hassle around with files and documents at all. The administrative and data organization capabilities of online shared storage solutions eliminate complexities like file management, accessibility, file searching, and so forth.
The best part is that there is no technical skill required for accessing files on the cloud. It saves time and enhances productivity for all kinds of organizations.
Online Shared Storage Enhances Data Security
Data security has always been a concern for business organizations of all sizes and types across the world. Online shared storage reduces many different kinds of security loopholes.
Although not all online shared storage solutions provide the same level of data security, some of the best Online Shared storage solutions offer functionalities like data encryption, ransomware detection, two-factor login authentication, and so forth.
Online Shared Storage Solutions Streamline Collaboration
One of the key advantages of an online shared storage solution is seamless collaboration. From instant file sharing to real-time client collaboration, online shared storage solutions offer it all.
You get access to all types of data from anywhere in the world, at any time of the day, using any kind of device. A must-have asset for remote workforces, online shared solutions are equally feasible for in-house teams as well.
Conclusion
These are some of the major benefits of cloud based storage solutions in 2020. Make sure you don't just settle on any other average online shared solution for your business.
Try Talygen's easy-to-use and productivity-driven Online Shared Storage solution that integrates features like Personalized Storage Space Access, Client Space Storage, File Size Management, and so forth. Talygen's innovative cloud storage solution integrates Microsoft Azure Cloud Service and third-party apps like Google Drive, Dropbox, and Box. From off-site backups to documenting edits, Talygen's Cloud Based Storage solution incorporates it all.
Try the Free Demo to know more now!