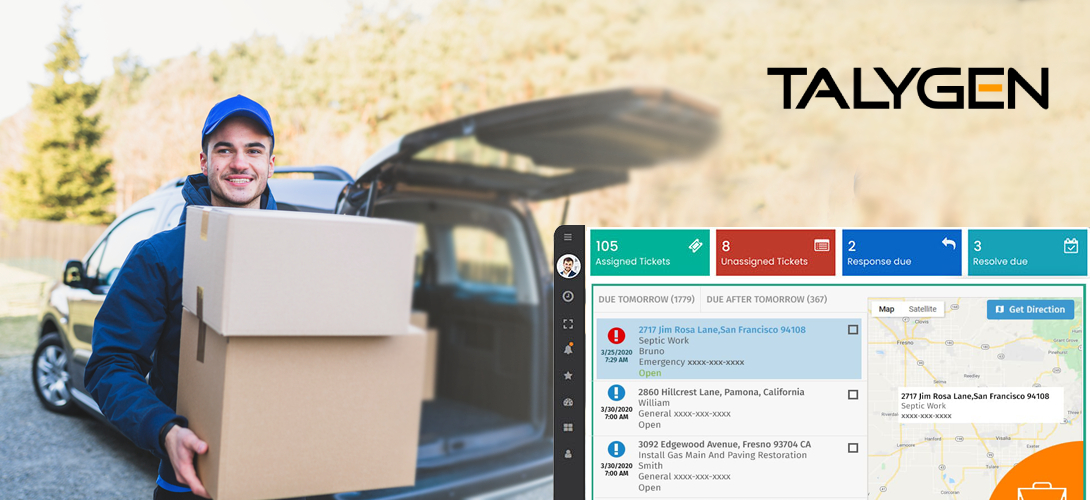 For every business, growth & success are driven by keeping their customer satisfied, especially for service-based businesses. Therefore, providing excellent service to customers is one of the prime objectives of companies, no matter if it relates to retail or manufacturing. Customer satisfaction is the key to achieving success in today's competitive world.
Now, let's talk about the field service management software. It is undoubtedly beneficial for retail businesses to invest in FSM.
Field service management is a cloud-based software that helps field businesses to enhance their work efficiency and customer experience. The prime objective of FSM software is to manage work orders and effectively optimize field workers. Nowadays, it has proved helpful to most businesses.
The retail industry's field service management software helps manage field services like home deliveries, repair, and maintenance.
Today, we will discuss some FSM retail features that would prove worth utilizing for in-depth understanding.
Let's take a glance below!
Scheduling & Dispatching
With the help of the scheduling and dispatching functionality, retail businesses can save a lot of time. Moreover, it allows them to upscale their field networks by providing efficient customer service. Apart from serving an excellent customer experience, it ensures smooth workflow management of the organization that enhances productivity.
Cut-down or Decrease Overhead Expenses
A Field Service Management retail software helps decrease the field activities expenses with its smart functionalities. It provides a routes optimization feature that already alerts you regarding the fastest or any block route to keep your service quick and on time. As a result, it helps in saving travel times for field technicians. It automatically allows field technicians to complete maximum work orders that contribute to the company's productivity.
Inventory Management
An FSM retail software system has inventory management functionality that provides complete visibility access to your inventory. Moreover, it keeps you constantly updated regarding the quantity/availability status of the inventory. Due to that, retail businesses can get optimum utilization of inventory and their resources.
GPS Tracking
FSM software's built-in GPS tracking functionality allows field managers to track the live location of the field technicians and keep a check on their work status. By having such functionality, businesses can experience an improvement in employees' work productivity.
Paperless Data Management
As we discussed earlier, FSM Software is a cloud-based software that can successfully automate and optimize your business operations. Most importantly, it eliminates manual data recording that consumes a lot of time and effort. An FSM retail software allows automated ad cloud data management that simplifies the field operations for retail businesses.
Final Words
The results mentioned above of field service management software are worthy to implement in a retail business. The best field service management software for the retail industry helps improve employees' performance and streamlines smooth business operations.
If you plan to purchase the best FSM retail software, Talygen can best suit your needs. It developed with high-end FSM functionalities and features supporting small-scale and large-scale businesses.
Explore more features and utilize them as per your needs by visiting us today at https://talygen.com/.