Tuesday, August 10, 2021 | Remote Team Management Software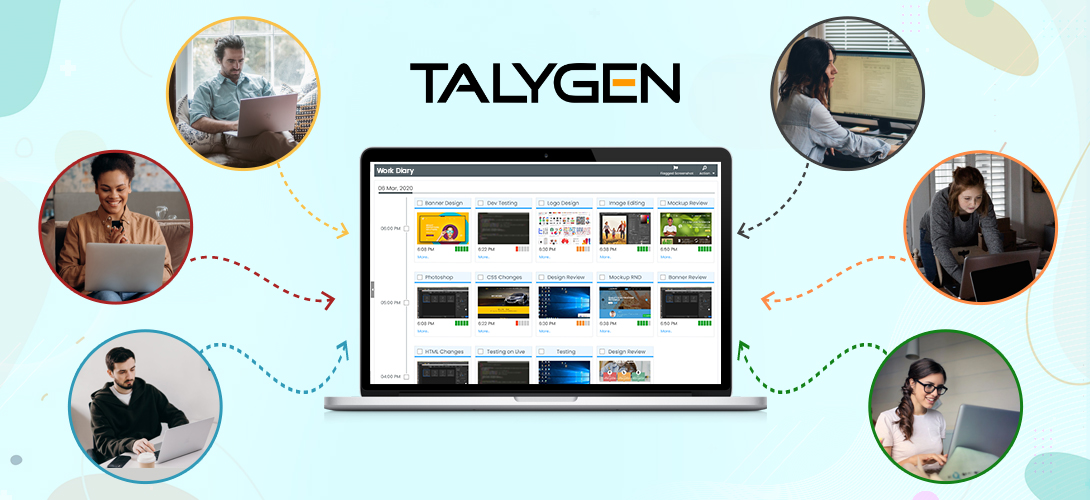 It's a tough balance. Companies want to know what their remote employees are doing, but they don't want to invade their privacy by monitoring them all the time. One solution is remote employee monitoring software that allows companies with large remote workforce in different parts of the world - such as manufacturing plants and retail stores- to monitor activity without sending someone physically into an office or store front every day.
Remote Employee Monitoring Software: An Overview
A remote employee monitoring software is a computer application that provides a means of monitoring activity of one or more remote computers. This type of software is typically used in companies with a large remote workforce and can be installed on desktop PCs, laptops and servers to provide round-the-clock surveillance from a computer screen, in office or at home.
A good remote employee monitoring software will have features such as:
Ability to monitor multiple devices simultaneously
Real time analytics feed from each device which is being monitored
Onscreen chat capability for instant messages between those viewing the video feeds and operators at headquarters looking after them
Online resource scheduling for better collaboration
Time tracking that allows you to monitor work hours of your remote employees
How Remote Employee Monitoring Software Maintain Privacy?
Remote employee monitoring software can be used to maintain privacy by not allowing others in on the conversations between remote employees and their supervisors.
They offer stealth mode monitoring that is undetectable to the remote employee being monitored.
Remote employee monitoring software allow admins to capture screenshots for evidence and see what their team members are working on.
No need for traditional time consuming remote employee monitoring practices, such as creating excel sheets or taking screenshots.
Remote employee monitoring software allow you to monitor remote employees from anywhere in the world as long as they have access to internet connection and company's designated password for their account.
Monitoring of remote workforce can be done 24/365 with no need for a break, weekends off, etc.
How to Choose the Best Remote Employee Monitoring Software?
There are tons of different remote employee monitoring software available out there that companies can choose from.
One of the most important factors to consider is how much does remote employee monitoring software cost? And what features are included with that price?
The next factor you want to consider is versatility and scalability
Do they have a free trial period?
Ask if these companies offer any additional services besides just monitoring employees such as time tracking or invoicing.
Bottom Line
Here ends our guide to maintain privacy while keeping track of a remote workforce. The key here is to choose the most flexible and easy to use REM software.
Talygen offers a world-class and easy to use remote employee monitoring software.
Talygen also offers a free trial period for all its customers to see if remote employee monitoring is the right fit. The tool is packed with some of the best features and is scalable to a company of any size company.