Wednesday, March 23, 2016 | Time Tracking Software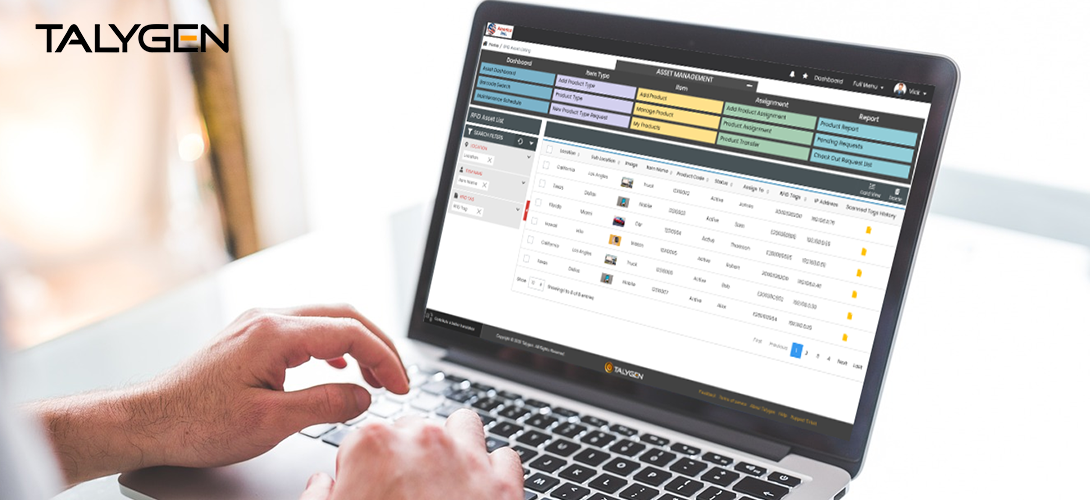 Talygen's Asset Management is god-sent for businesses. It comes loaded with powerful features for managers and an intuitive interface for employees. It can make users' life simpler. The key is to use it correctly.
In this blog, the readers will find a simple way to request headphones, laptops or other devices from their employer through Talygen.
Borrow a Device in Four Steps
Step 1
Log into your user account, fire up the full menu and click on Requisition. You will land on a page listing your organization's entire inventory.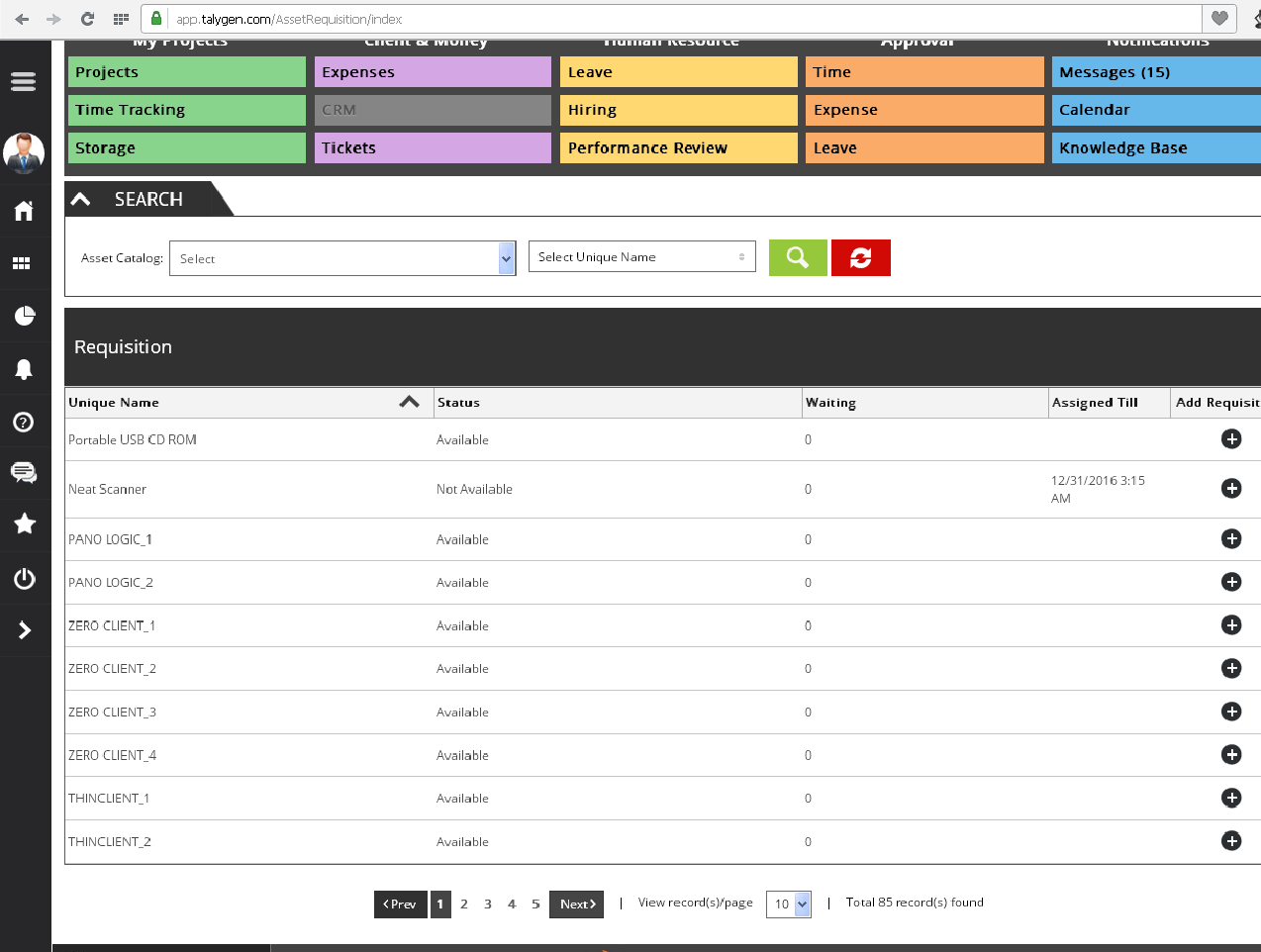 Step 2
Select a category of devices – such as headphones, smartphones, cameras or routers – from the drop down menu next to Asset Catalog and press on the green button.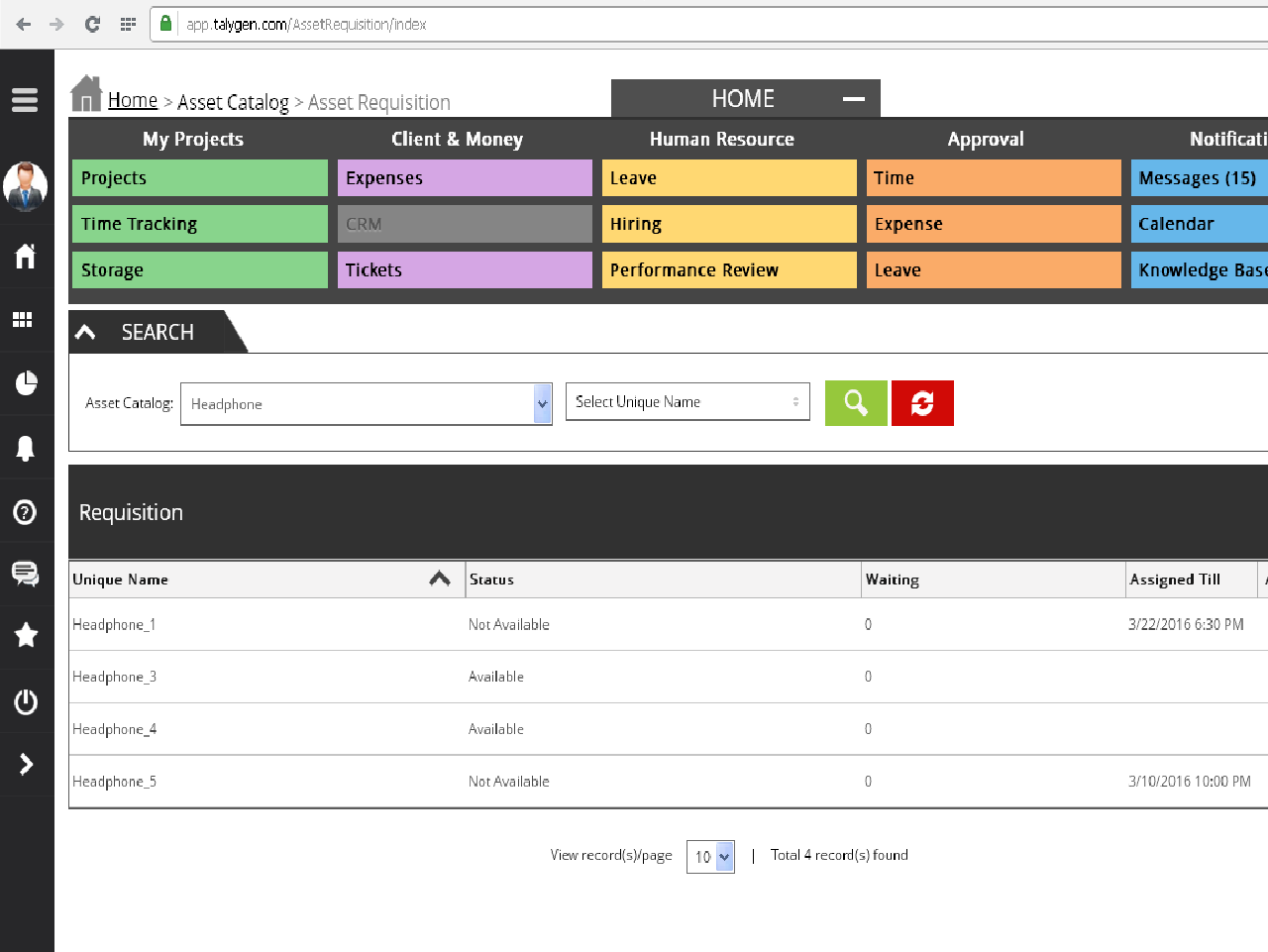 Headphones" have been chosen for the sake of demonstration.
Step 3
Click on + in the rightmost Add Requisition column. A small window with a short form will pop up. Fill the form and click on Save.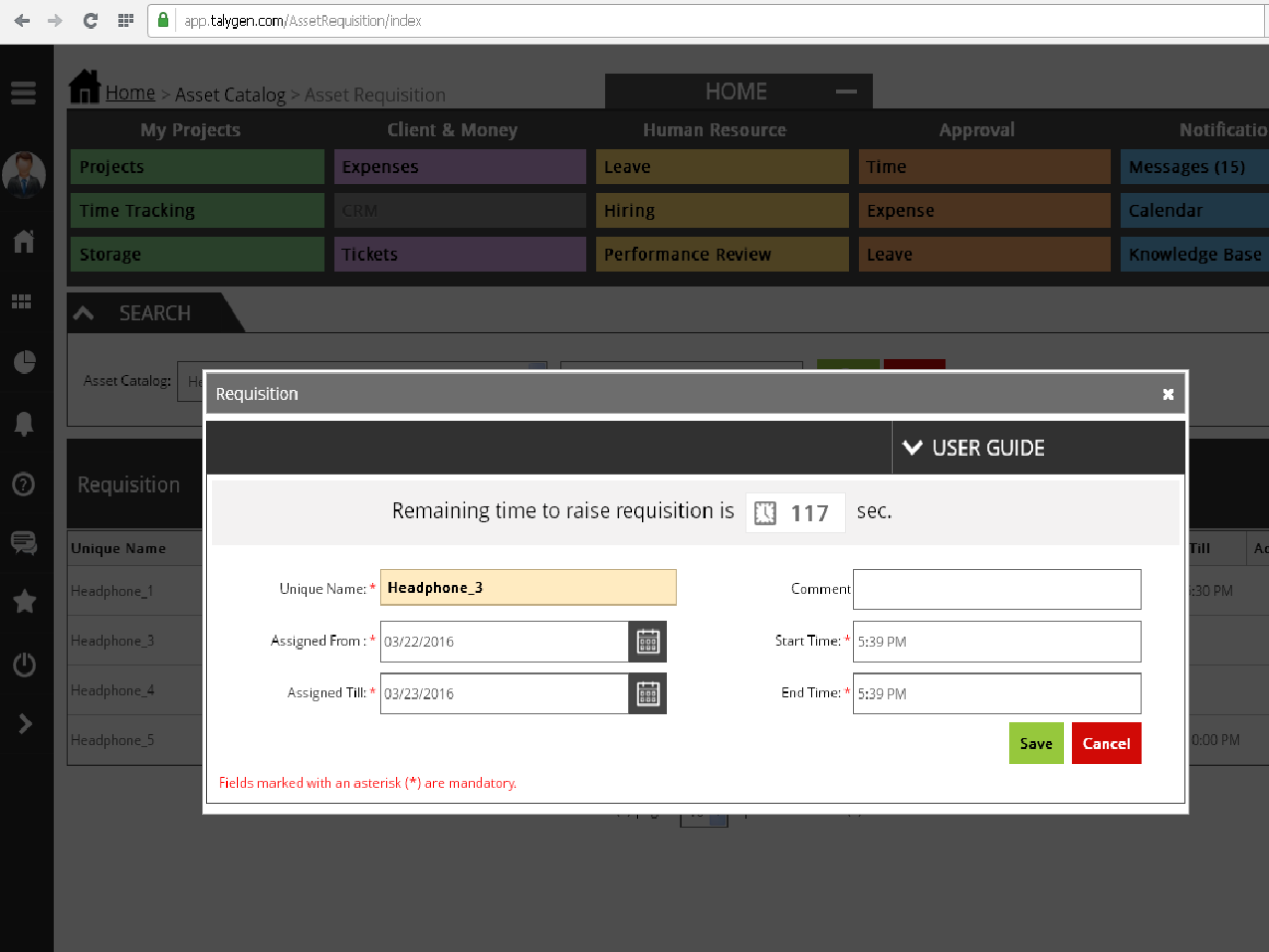 Step 4
Filling the form will turn the 0 in the third column "Waiting" to 1.
1 shows that your request has been sent and you will shortly receive the device you ask for.
Extras
The best thing about Asset Management is that users do not have to do anything when they return the asset. That's an administrators' job.
Depending how many users want a device simultaneously, there can be any non-zero number in Waiting. Nonetheless, an increment after filling the form shows a request has been sent successfully.
For any assistance on how to use Asset Management, feel free to call us on NUMBER or visit the Forums.