Friday, March 20, 2015 | Appointments Calendar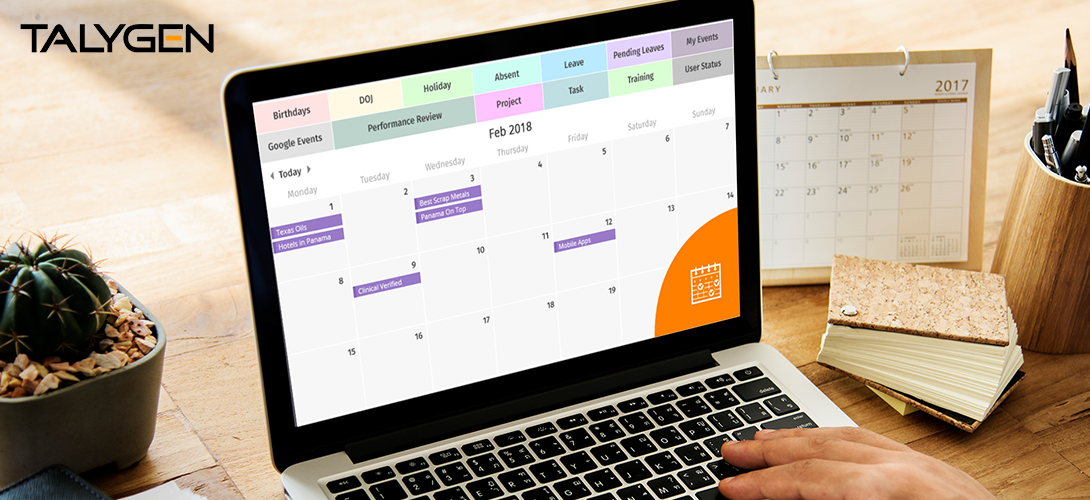 Managing appointments is one of the most important and difficult things in industry. Handling timelines, meetings, deadlines, payments, and appointments is crucial to make sure that things go as planned. Talygen's online appointment calendar software does just that. It helps professionals manage their schedule with ease and precision. Keeping records becomes really easy.
A few benefits of this innovative system by Talygen are:
Say goodbye to secretaries and manage your own appointments
Never miss an appointment, get regular updates and reminders
Make online payments/transactions easily
Store data securely in cloud and, maintain privacy through appointment calendar tool
Don't wait for updates and save time
Easy to setup and easy-to-use
Talygen has been designed with a focus on mobility. It assists you to create appointments online and carry details with you wherever you go. It is in your phone and desktop, making sure you will not miss a reminder.
Talygen's online appointment calendar will not only help professionals manage appointments, but in the overall growth of a business. This is especially beneficial for professionals, such as doctors, artists, and tutors. CEOs and VPs of large organizations can also benefit from this efficient appointment management tool.
Talygen aims at providing simple yet indispensable help to professionals, by managing their needs and thereby revolutionize how businesses manage appointments.