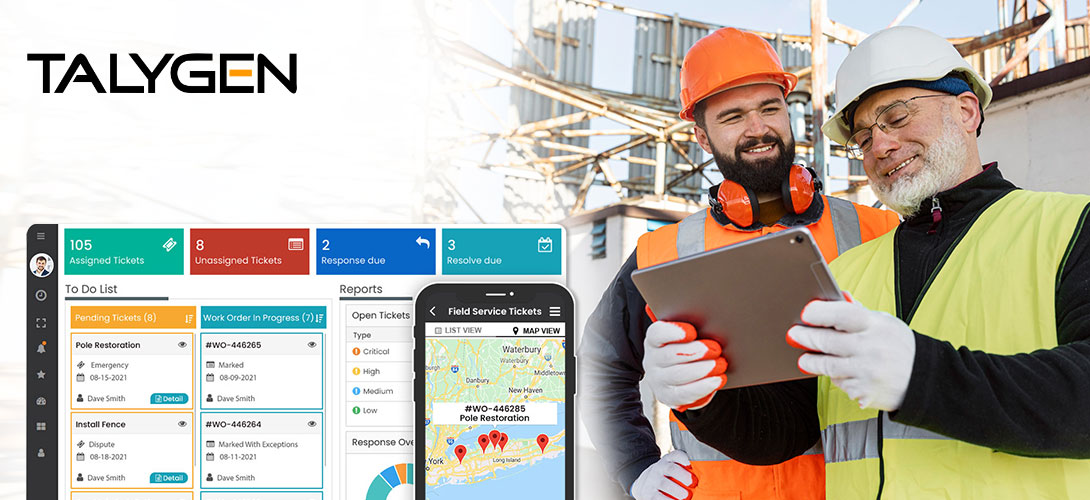 Modern construction teams can benefit from an intelligent field service management solution on many different levels. Not only will the database help you track, manage and update your clients, but it can also give you a variety of other benefits too.
What is field service management software?
Field service management software allows you to track your work orders, job sites, inventory and more. It's designed for companies who need to easily keep up-to-date records on the jobs they are working on. Generally speaking, you should choose a solution that allows you to access information from any location while still keeping it safe and secure. Modern, cloud-based programs are perfect for this, and they allow you to manage your inventory from anywhere, helping you improve efficiency.
Here are five of them:
1. Making Work Easier to Access
You might imagine that construction is all about manual labour, but it's just as much about paperwork. A field service management software can make your clerical work easier by helping you to access customer files, job specifications and more quickly. Not only will this save you time, but it might also reduce errors in documentation or job allocation.

2. Improving Communication with Clients
One of the best reasons to invest in construction software is that you can communicate with clients more easily. You'll be able to keep them up-to-date by sending messages, photos, and updates directly through the system. This means there will be less of a need for phone calls or email correspondence, saving you time on client management too.

3. Organizing Job Sites
When you use an intelligent solution to keep track of your job sites, it's easy to make sure that everyone is on the same page, even if they work at a different location. For example, you might send out new site instructions to all of your employees or find out exactly where each one is located. Organizing job sites can help you plan your workforce more efficiently.

4. Knowing Where Your Inventory Goes
It's easy for you to lose track of your inventory, especially when it comes to tools and equipment. At the end of every project, make sure that you debrief with your team so that you can keep an eye on how things are being used. This information is available through a mobile field service management software.

5. Gain Access to Customizable Software
High-tech construction teams often have a lot of different responsibilities and it's important that they can access their information from any device at any time. Thankfully, many modern construction software programs include mobile apps for this purpose. Not only does this make it easier to keep track of projects, but it also allows you to field the information faster.

Final Words
In times when offshoring and globalization are becoming increasingly common, it's important for construction workers to remain competitive. Modern construction teams can benefit from a solution designed with the unique needs of the industry in mind. Besides improving communication and workflow, you'll also be able to gain access to a database that holds a variety of information related to your clients and jobsites.
Talygen, a construction management software provider, offers the highest quality products for monitoring construction projects. The field service management software demo will give you a small taste of what Talygen has to offer.