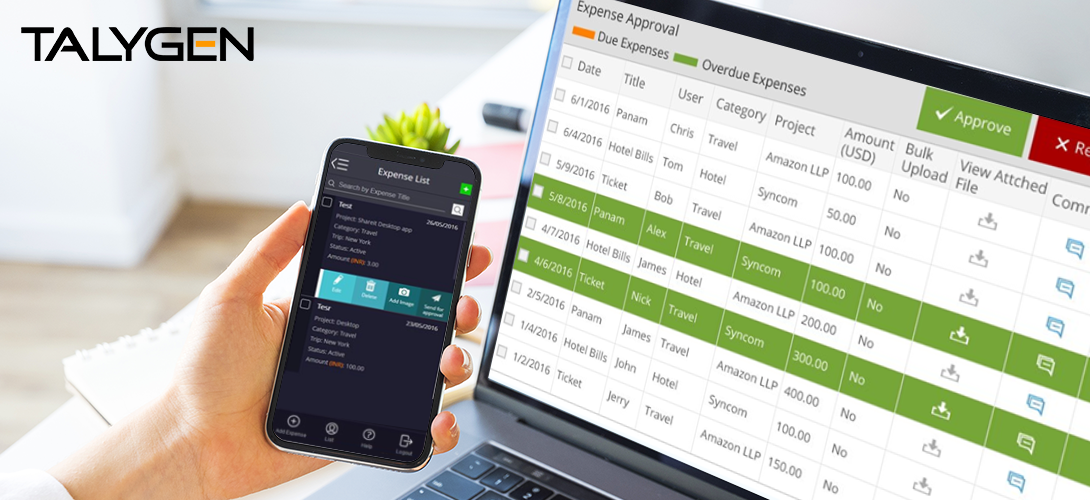 Expense management is one of the most crucial areas of business management. Even a minor mistake could cause a disastrous loss for any size of business organization. Businesses around the world are investing heavily in implementing a perfect expense approval system for their business.
Not only it allows you to manage all of your business expenses but also offers a cutting edge auditing system, empowering you to highlight and audit incorrect entries with ease.
When it comes to small businesses, expense management becomes even more important as small organizations have a very tight budget, demanding them to manage their resources strategically.
Here are the top 4 benefits of implementing a comprehensive and reliable Expense Approval Software for Small Businesses.
1. Multi Approval Process
One of the most important features you get in modern-day Expese Approval systems is multi-level, or simply Multi-Approval Process. It allows managers to add multiple users in a single group, creating an hierarchal system with different levels.
Managers can add approval rules for each level, offering safer and accurate expense management for small businesses.
2. Custom Rules and Flexibility
Approval software empower organizations to customize each & every approval process, so that it saves time and resources for the complete workforce. It allows organizations of all sizes and kinds to add flexibility and speed to their approval process in just a few clicks.
3. Budgeting and Financial Health
An expense approval system empowers you in planning strategic budgets for your business management process. You can create better expense estimates for trips, resources, personal expenses, and various other expenses. Expense approval systems empower you to keep a check on all major and minor expenses, as well as help you in taking long-term decisions on budgeting.
4. Expense Approval Reports
Modern expense approval systems offer intuitive and highly-detailed reports for all major and minor expenses. You can have insights from all the approved entries in a centralized interface. Managers can easily get reports for all users, time approvals, and pending approval requests easily.
Bottom Line
An easy to use, quick and accurate expense approval software helps you in improving your productivity. Similar to various other modern business management software, the goal here is to simplify business practices so that small businesses can easily focus on their core deliverables.
Talygen, a global leader in business automation, offers an intuitive Approval and Auditing System for streamlining expense, time, leave, and various other kinds of approval requests. Talygen's intuitive set of top-notch functionalities and the user-friendly interface helps small businesses of all kinds in boosting their ROI with a lot of ease.
Sign up for a Free Demo of Talygen's Approval and Auditing System here.