Monday, August 31, 2020 | Event Management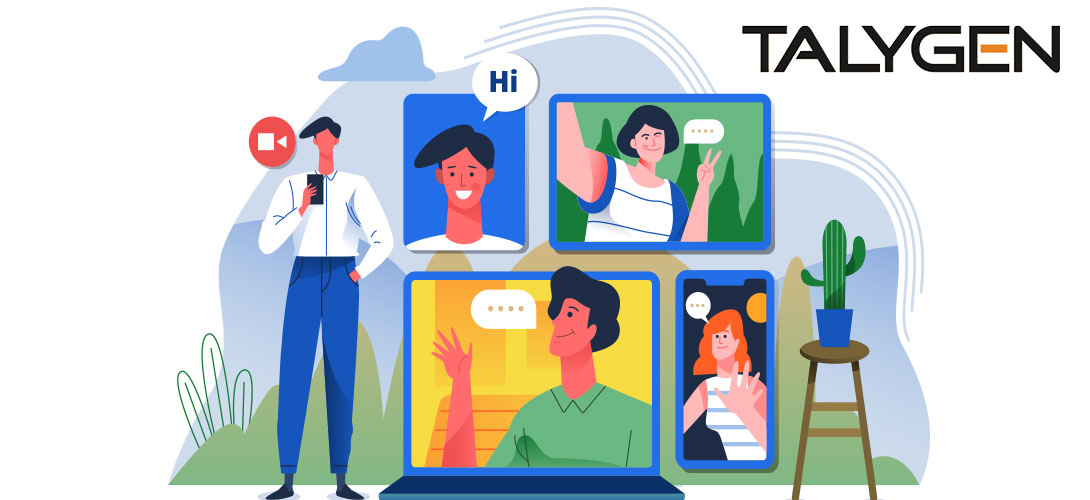 The world is dealing with COVID-19 pandemic for over months now. A lot of people are asking the same question "What will the post-pandemic events look like?".
The second half of 2020 looks promising. Countries have started to uplift the lockdowns and many different kinds of events have started to take place all around the world.
The demand for event management software for virtually planning live events is rising each new day. Organizations of all types and sizes are looking for contactless and paperless event management software.
Make Use of Event Management Systems
The Corona pandemic has forced organizations to make use of different kinds of software for event management.
The management of virtual events becomes even more difficult when you have hundreds of people to connect in a single live event. Executing budgeting, scheduling, and tracking for such huge events, your event management solution has to be nothing but the best.
Modern-day Event Management Systems are packed with some of the easiest-to-use and powerful event management functionalities, such as Budgeting features, Social Media promotion functionalities, Event Task Tracking, Gantt Chart Visualization, and so forth that simplify all your event management needs, irrespective of the number of attendees you are targeting in your event.
The New Event Promotion Techniques
Event promotion has come out of the posters and banners visible on notice boards, cafeterias, and in your email's inbox. These pandemic times have made social media event promotions even more important than ever before
Advertising nowadays is all about creating engagement and buzz about events. More the people you engage in your social media posts the more people you attract in your events.
Event management solutions offered these days are packed with intuitive social media promotion capabilities that allow organizers and admins to share information about their event directly to social media platforms from a centralized interface.
Customized and Comprehensive Event Management Approach
Conference room meetings have shifted to online video calls, seminars have been replaced by webinars, and round table training sessions are being replaced by online training workshops.
These kinds of Virtual Events need a systematic approach and organization to conclude successfully. A well-planned virtual setup, online invitations, document sharing, intuitive communication, and so forth steps have to be perfectly executed for a virtual event to happen successfully
Event Management Software that offer a centralized solution are in heavy demand these days. Event management for online events could be a huge hassle for managers. Having a central interface to manage each and every aspect of event management eliminates the chances of management error to a very large extent.
Keeping the situation in mind, live events are here to stay for a long time. Having a comprehensive event management software is now a necessity more than a luxury.

Conclusion
Talygen offers a complete solution for all kinds of event management needs. From seamlessly managing different event calendars to promoting events on different social media platforms, Talygen is all you need to manage your virtual events
Sign up for a free demo now!