Friday, March 12, 2021 | Remote Team Management Software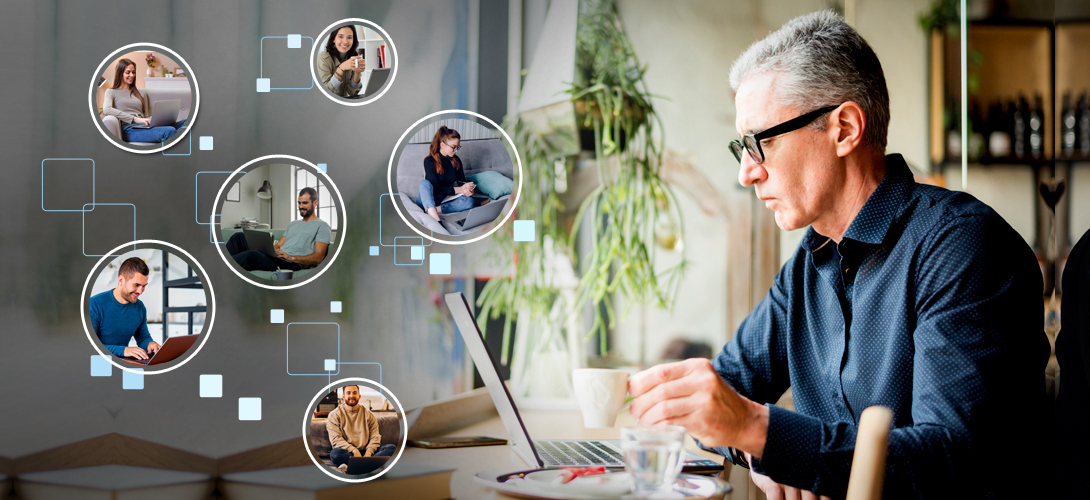 Remote working is becoming the most desired work culture all around the world. It's safe, quick, and reduces your overall operational cost quite intuitively. Did you know that…
The number of people working remotely has increased by a whopping 140% since 2005.
Businesses lose $600 billion a year to workplace distractions.
Remote employees are 30 to 40 percent more productive that their traditional counterparts.
One of the biggest reasons why many different businesses these days are finding it hard to shift to remote working is that they find time and projects slipping through the cracks and loopholes. For example:
How do you manage and monitor unproductive time?
Are you capable of managing a complete workforce of remote employees?
Do you have the right software or remote team monitoring software?
Is there any other way you can make your remote team monitoring productive?
To make things a little easy for you, here we bring you the top 5 tips to get the most out of your remote employees.
Establish Clear SOPs
For seamless and effortless remote work monitoring, you will have to first establish clear SOPs for all of your employees. It eliminates any possibility of error or mismanagement for even the newest of the members in your organization.
Track Working Hours
Make sure you know the time spent by your employees on individual tasks, as well as for the complete shift. You must know about the time they actually spend on working vs the time they don't work at all.
Optimize Individual Productivity
Business admins must take note of individual productivity of all of their remote employees. The more clarity you have for your employees and their responsibilities, the more productive they'll be in their business hours.
Reporting System
Gone are the days when timesheets and excel sheets were the only hope for making reports. Modern solutions allow you to analyze and monitor your remote employees with detailed reports as intuitive as possible.
Use Powerful Remote Team Monitoring Solution
Leverage the power and comfort of modern remote team monitoring software solutions. These software allow you to track and monitor employees via a single-window interface.
Bottom Line
The list of the top 5 tips to get the most out of your remote employees end right here. Make sure you choose the most flexible and easy to use remote work monitoring tool for your team members.
Talygen, the global leader in business automation, offers a world-class and easy to use Remote Team Monitoring Software for all kinds and types of remote workforces around the world. This comprehensive solution is packed with features like Time Tracking, Screenshot Tracker, Online Expense Tracker, Shared Cloud Storage, and more that offer a single-interface remote work monitoring solution. Try the Free Trial now to know more.