Tuesday, July 07, 2020 | Billing and Invoicing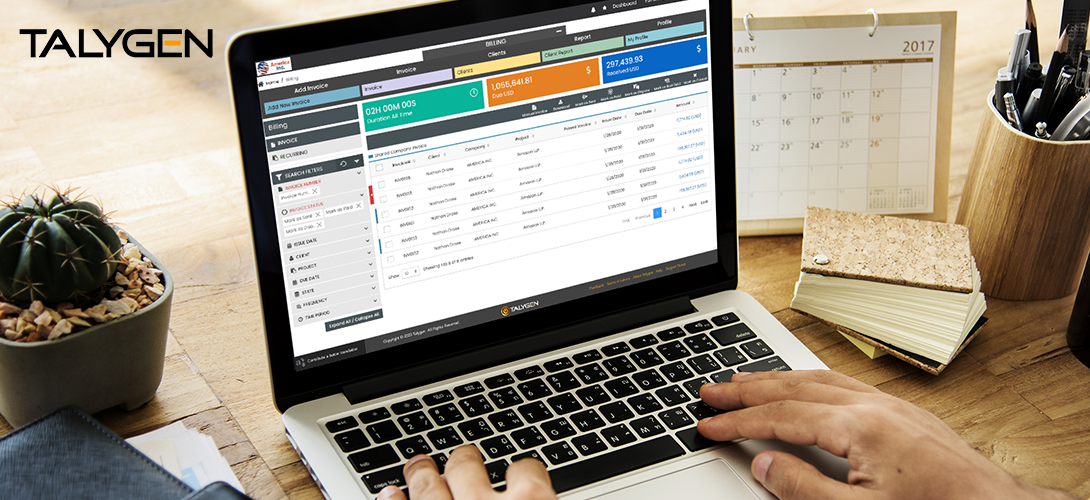 For a startup company, hiring an experienced person to manage bills & invoices may not be ideal. Managing bills and invoices are one of the trickiest tasks for new and emerging startup companies in any niche. Using Invoice Creator to handle invoices takes a lot of effort, time, and organization.
With Talygen Modern Online Invoicing software, it simplifies the process for businesses to manage their billing and invoicing needs from a centralized, one-window interface without the need for additional specialized resources.
Listed below are the analysis of the top 5 best billing & invoicing tools for startups:
1. Talygen Online Business Management System
Talygen offers a process-driven, intuitive Online Invoicing Software that helps startups in generating online invoices in seconds without much effort.
It allows businesses to automate the complete process of invoice generation and management. Talygen offers a feature-rich billing and invoicing module that offers many amazing features, such as Different Billing Rules, Taxes Management, Recurring Invoices, Invoice History, Multiple Currencies, integrated Online Payment Gateway, and etc.
You can obtain a free trial of Talygen's Online Invoice Management tool by signing up.
2. Bill.com
This cheap billing tool is available for $19/month and allows you to control many aspects of invoice generation. At Bill.com, you can also get unlimited document storage, access to different payment networks, and other add-on services as well.
3. Due
Due is another feasible choice for startups and small businesses. The platform offers access to over 100 currencies and allows third-party integrations, like Paypal as well. Due also offers unlimited invoice creation facility and website embedment.
4. Hiveage
Hiveage is a quick and free online invoicing payment tool. Apart from easy invoicing, the platform also offers other services such as auto-billing, financial reports, and third-party integration.
5. CitrusDB
CitrusDB is an open-source billing and invoicing software. Advanced users who are technically strong can modify it to suit their own specific requirements. It offers service management, billing system, built-in emailing of invoices, and some other features for free.
Bottom Line
While deciding to choose which Invoice Management tool can assist with their transactions, startup companies need to ensure the workflow doesn't negatively impact them. With Talygen's Online Invoice Management tool, it offers complete automation and saves time to focus on other core business functions.
Sign up now for a Free Demo of Talygen's Invoice Management Tool