Friday, May 21, 2021 | Remote Team Management Software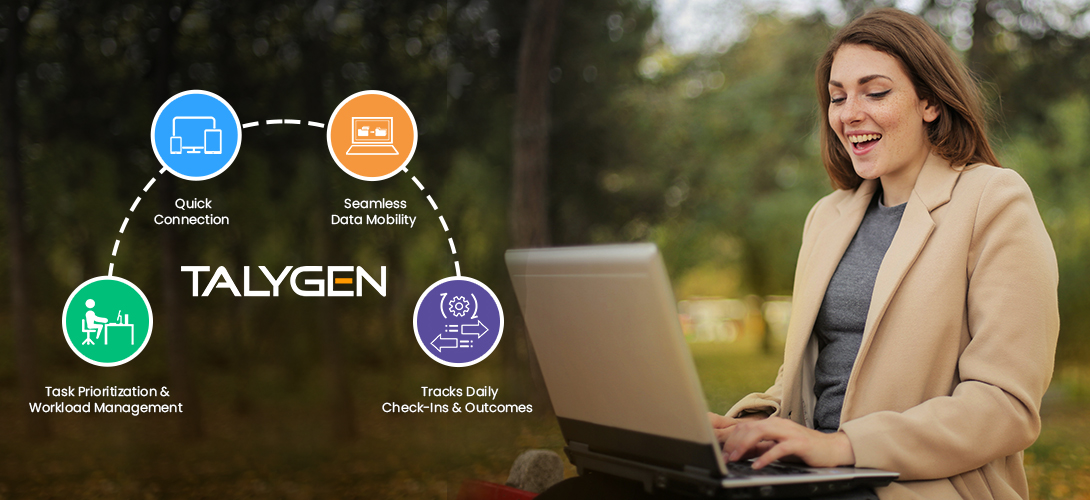 Work from home is spawned due to a COVID-19 outbreak. Yet, the practice has been accelerated with the need of the situation. For years remote working is in effect, it's just the latest innovations that have made the concept more popular and acceptable. The concept is getting widely embraced and it's been powering businesses to gain flexibility & control whilst bolstering their workforce at remote locations.
To make the businesses readily adopt remote working, the high-performing remote employee monitoring tools are launched. In today's environment, remote work has helped small, medium, and large enterprises to stay ahead of the curve by offering a platform to regulate the remote workforce transparently. In the fast-paced scenario, with the software to monitor remote workers, anyone can have office-like supervision of remote employees but with more functionality.
The user-friendly interface fosters collaboration between individuals and groups, maximizes remote productivity, tracks project completion, and much more. Remote team managing software is for all, be it a one-man company, business, start-up, or else.
By implementing a remote team monitoring solution ready on the market, the businesses can avail a range of benefits listed below:
Quick Connection
Remote work shouldn't be the way that it makes employees feel isolated. The remote teams despite the locations feel connected with the incorporation of remote tools. The face-to-face interactions fortify bonds and bridge interpersonal gaps. A virtually alone employee can't give its 100%, therefore, the tools keep remote workers in touch through virtual interactions via video/ voice calling and a unified messaging system. Real-time client communication offers additional support to enhance transparency and accountability.
Seamless Data Mobility
Immediate access to data in remote work is the biggest need. The remote working tools integrate cloud storage for work from home to enable teams to safely store and share documents of all formats at a centralized location. The document management, storing, and sharing are all controlled in real-time. The software ensures to provide fully managed, compatible, secure, and robust cloud data storage services.
Tracks Daily Check-Ins & Outcomes
Remote team check-in is a must to be tracked. And this is seamlessly streamlined with remote staff monitoring software. The automated tool facilitates daily check-ins and keeps records of what's happening on regular basis. The real-time data monitored is manageable and can be viewed on a single dashboard. This further saves time on leave/attendance/ payroll management.
Task Prioritization & Workload Management
Lack of skills to manage workload & scheduling tasks leads to low productivity. But, the managers with real-time solutions plan & schedule the day-to-day job of remote employees. Effective workload management keeps the employees focused and helps maximize their performance. Whether in the office or remotely, overwork increases burnout, but at the right time, this can be managed with business & employee management automation solutions.
Let the teams work together with Talygen to achieve more!
Remember, effective remote team management is all about getting the most powerful remote team monitoring software for you. Talygen is a single robust web application that manages remote teams across time zones. An ultimate control to the managers enables them to mentor, manage, and organize remote work without micromanaging. Smooth resource allocation, task distribution, enhanced ticketing, tracking milestones, and a lot more solutions are integrated into a single solution. For more details, check out wwww.talygen.com.