Tuesday, August 04, 2020 | Time Tracking Software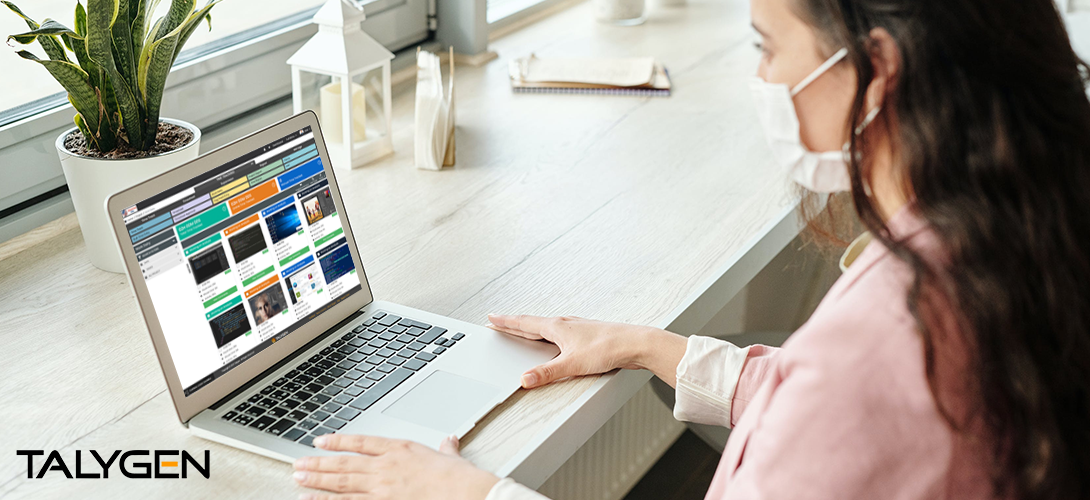 In the Post COVID-19 era, it can seem as though nothing is certain. Huge swathes of your infrastructure may not seem as reliable as they once were, and the metrics and KPIs that once charted your path to success may seem far less meaningful. Moreover, you may feel that employee productivity has nosedived as your team grapples with the logistics of remote working.
But with Talygen, you can get the transparency you need to remotely track your team's productivity as well as using automation for better time management and employee productivity.
And that's just the tip of the iceberg!
Unleash your team's potential!
Numerous studies have shown that remote employees can actually be more productive than their office-bound counterparts. Not to mention the significant savings in overhead costs that they can represent. Even after the COVID-19 lockdown has become a distant memory, you may well find that empowering your workforce to do their jobs remotely can improve productivity, cash flow, and employee satisfaction.
How Talygen can help
Now, more than ever, your team's agility, productivity and time-efficiency are crucial for your company to survive and thrive in this difficult climate. And Talygen takes the heavy lifting out of getting the most from your remote team.
Talygen is an all-in-one business software platform that offers online and offline employee time tracking. And much, much more.
With Talygen, you can eliminate barriers to productivity with effective time tracking and resource scheduling. You can achieve full visibility over your team's output no matter where they are. You can track expenses to facilitate healthy cash flow, and manage projects effectively from any location. It also has a robust suite of CRM features.
It's easy to use and can integrate frictionless and scalable with your operations. Adapting to your needs as your business grows and evolves.