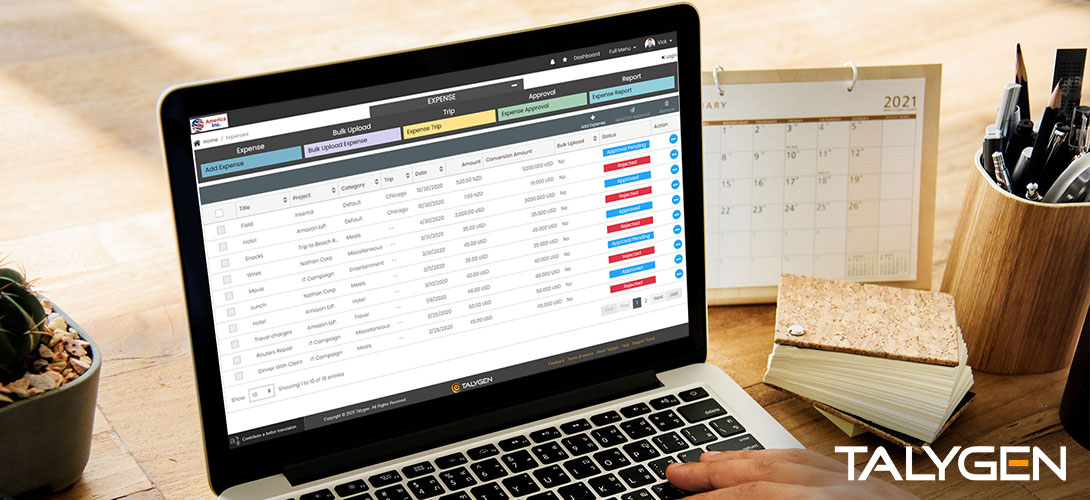 No financial manager has supernatural powers to generate 100% accurate expense data & reports. As we know, humans are prone to make mistakes, there's always a chance of committing errors no matter in which industry you work. Like other areas, the financial department is the most crucial department that needs expert knowledge and technical skills to seamlessly track, manage, organize, and prioritize business expenses.
However, above all, the automated expense trackers are in trend and helping small, medium, and large businesses to run efficiently. In businesses, it is highly important to have up-to-date insights into the expenses incurred. To stay on top of finances, it's necessary to have robust and featured software with the latest capabilities to fit your simple, complex, small, and large financial needs.
How Business Expense Software is an Investment?
The online expense tracking tools are the real-time trackers that monitor every aspect of expenses for projects, trips, infrastructure, taxes, etc. No employee is liable to pay for business travel trips from his/her pocket. With the use of a modern business expense tracker, the user can have a complete record of travel expenditures. Also, the delayed reimbursements are always a stress and this leads to employee dissatisfaction.
Therefore, to eliminate the causes and effects of financial troubles in businesses, it is essential to get the best expense management solution that fits your needs and budget. Before choosing a suitable expense tracking application, it is necessary to make sure what, why, and how:
Pen Down Business Requirements
Expense tracking is the top priority of every business. Regardless of the size, no organization can maintain its bottom line without knowing the actual status of business cash flow. Therefore, to have full control over the financial health, businesses should deep down to learn what arises the need for expense tracker.
Be Clear with the Budget Considerations
When it's about business growth, one should always stay focused to cut the extra costs. This can only be possible with the services of top-rated expense tracking software. However, there are ample choices, choosing the one best is always challenging. Therefore, always analyze your budget in advance and start your search accordingly.
Integration & System Requirements
Investing in software that fails to integrate with other existing systems is a waste of money. The expense tracker must integrate with mobile devices to track the expenses on the go. The software should integrate with the third-party applications for delivering a complete suite of services.
Fully-Featured & Capable
The software you look for must have all the necessary features to cater to your expense tracking needs. Be it a small, medium, or large enterprise, each organization can take advantage of the feature-rich expense trackers as per their need and budget constraints.
In today's fast-forward world, Talygen offers best-in-class support for managing business expenses. With a plethora of features like expense report submission, bulk expenses uploading, deciding expense limits, creating reimbursement reports, and more, Talygen eases business finance processing.
For unmatched expense management, know more about Talygen at https://talygen.com/Expense_Tracking.