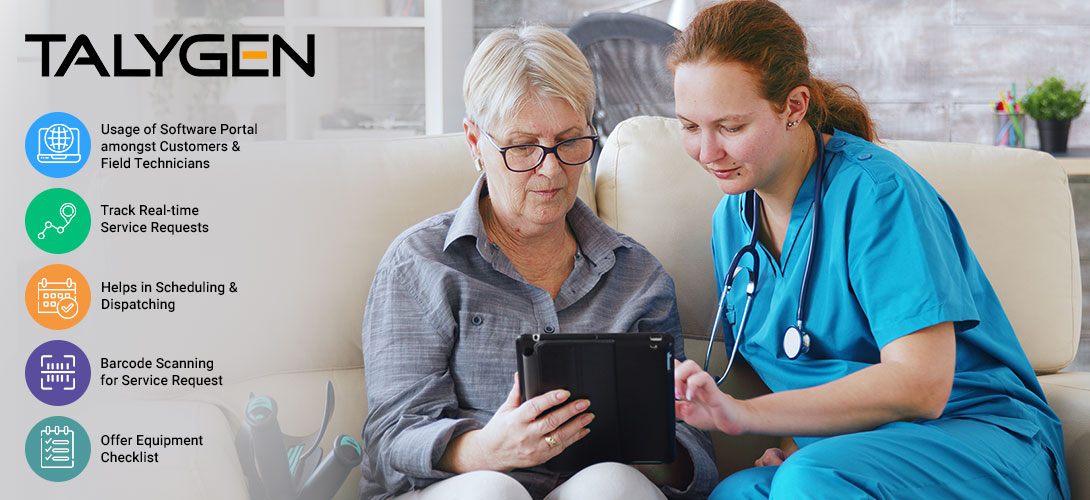 As we know, Healthcare Industry is one of the most regulated sectors worldwide. Well, it has been quite slow to involve in today's worldwide digital revolution. With idling away time, the new technology has started placing its waves across the healthcare sector.
The new technology and tools ensures a great change in health services and effectiveness & efficiency in patients care. In the mean-time, Field service management software has come-up to help healthcare organizations to improve their customer experience & simplify their field operations. Nowadays, it becomes one of the crucial tools for healthcare as it simplifies field services & improves the quality of service.
Take a glance below to know how it is useful in Healthcare Sector!
Applications of Field Service Management Software in Healthcare Sector
Usage of Software Portal amongst Customers & Field Technicians
As we know, manual procedures including paper trails, billing& invoicing consumes a lot of time of employees. This is where; Implementation of FSM Software helps to get rid of paper dependence. With the assistance of right Field service management software data no longer has to be misplaced, or loss because it is stored in a painless cloud platform.
Track Real-time Service Requests
With the assistance of Field Service Management Software, managers and customers can track the services in real-time. It helps to know how much time a task will take. Was the billing done? and a lot more. Everything is completely tracked to keep a sharp record on every activity for effective work order management.
Helps in Scheduling & Dispatching
The one another benefits of using Field Service Management software in healthcare organization is well-managed scheduling. It will help them to manage their appointment compliance, dispatching and increasing efficiency of experts. Alongside, its advanced scheduling and dispatching helps organizations effectively manage their patient's appointments.
Barcode Scanning for Service Request
The popularity of Barcode scanning has highly increased as industries are recognizing its benefits. It is highly beneficial in digital accountability and transparency in medicines. A trend that healthcare organizations are using is 2D barcode scanners and 2D code. As the entire world is going digitized and digital storage is becoming the norm, the demand for barcode scanners lead the way.
Offer Equipment Checklist
Field Service Management Software can simplify the field services by providing effective asset management service. In this way, the healthcare equipments will remain malfunction less. Alongside, the HIPAA compliance regulates patients' data protection.
Recapitulation
Consequently, the application of Field Service Management Software will prove a great & worthwhile investment for medical Industry. It has all features to simplify and advance their field services.
If you are looking for the best Field Service Management Software, you can consider Talygen as your growth partner.
Talygen is offering a well-built & advanced Field Service Management Software that can prove best-suited for medical industry. It built-in high-end functionalities such as mobile-first approach, video tracking, automated agent assignment and so forth.
Get detailed insights, by signup today and get a free online demo at www.talygen.com/freetrial.