Friday, March 26, 2021 | Remote Team Management Software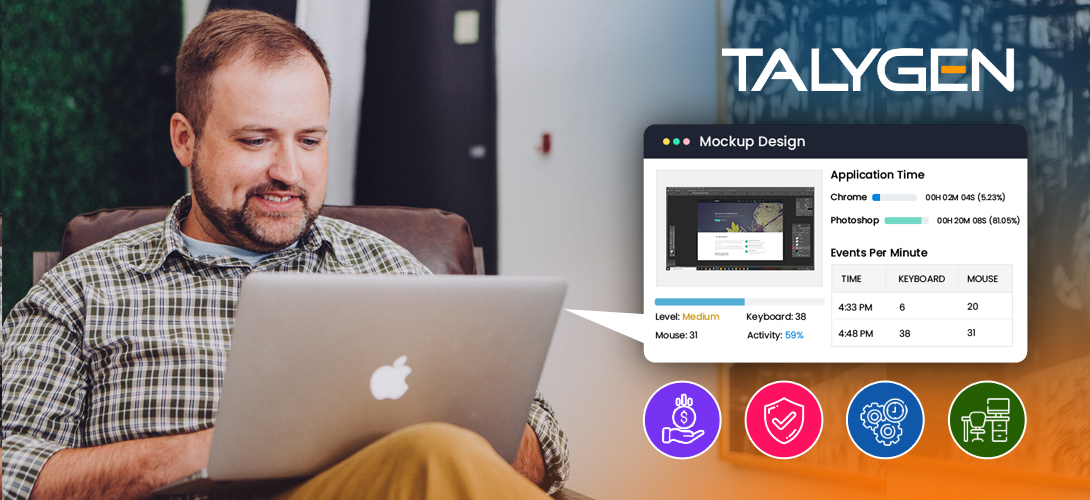 The key to an ever thriving business in 2021 is employee productivity. Business organizations around the world are investing a lot of time and efforts in exploring the ways to help their staff in staying efficient with time and attention.
One of the biggest solutions to many different modern business problems is the implementation of the right employee monitoring software. These software programs empower all kinds and types of business organizations to track and easily evaluate the productivity of their employees with automated features in the software.
Why Remote Work Monitoring Software?
Here are some of the major advantages of using a powerful remote work monitoring software:
Enhanced productivity: One of the greatest advantages of using a powerful remote work monitoring software includes enhanced productivity. Not only for large enterprises, remote work monitoring software enhances productivity for even the newest business organizations around the world.
Data Security: It has been a popular myth that remote working is unsafe and not for businesses with sensitive business data. The fact is that remote work monitoring software is highly secure and protects your data from all kinds of cyberattacks and unauthorized access.
Workplace Collaboration: Another popular advantage of using a powerful remote work monitoring software includes easy work collaboration. You can actually collaborate easily and monitor all of your employees based in actually any part of the world.
Cost-Effective: Remote work monitoring software reduces or eliminates a ton of different expenses as it combines a ton of different tools in a single interface. You also eliminate the need for dedicated employees and hardware expenses for remote employee monitoring.
Increase Your Business Productivity with Remote Work Monitoring Software
Make a list of all the mediums you would need in your remote work monitoring journey. Do you need time tracking or expense tracking? Is there a need for shared cloud storage?
Performance review is the core of a successful remote workforce. Make sure your remote work monitoring software offers a clear and powerful performance review system for easy remote work monitoring.
Your remote work monitoring software must allow you to share your business data easily and in a highly secured system. It should be available on all devices and from anywhere in the world.
So here ends our guide to how you can grow your business productivity with powerful remote work monitoring software in 2021. Deciding to implement a work from home culture in your workplace is very important but choosing the most flexible and efficient remote employee monitoring software is also very important. Make sure you choose nothing but the best.
TALYGEN, the global leader in automation, offers tons of amazing remote work monitoring features packed in a single interface. With ready to use tool like intuitive time tracking, real-time expense tracking, easy to use performance review module, and more, Talygen has offered a world-class remote work monitoring tool for all. Try the Free Trial now to know more.