Tuesday, June 18, 2019 | Project Management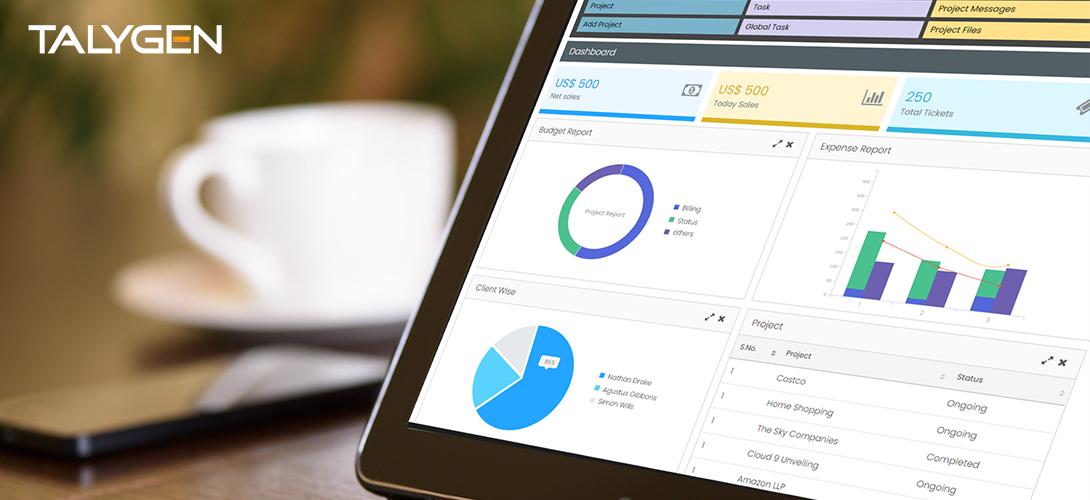 Operating a business and juggling with a number of tasks is a common thing for small scale to large scale businesses. To handle all these tasks successfully advanced project performance tracker is designed. These trackers come up with a lot of benefits that assist a businessman in numerous manners. Well, each software claims its own set of features, but they all share common benefits businesses can utilize such as:
Help in smart project planning, organizing, and monitoring:
Most of the people think that project the management tool is used only to track the activities of the project. But in actual, the project management dashboard comes up with solutions that ease the complexity of the project and make effective planning, organization, and monitoring.
Well, before we explain the significance of the project management tool, it's crucial to understand what project management is and what it involves. The understanding of this fact will really help you to utilize the tool in a desired manner. Well, it entails the utilization of numerous principles, methods, and policies that are mainly established to instruct a project from its conception stage. In fact, every project management professional admits that accurate project planning help.
Monitor the quality of the project in the correct manner:
Next, the biggest benefit of a personalized project management dashboard is quality control. This tool ensures the quality of whatever is being delivered, dependably hits the mark. Usually, the projects are under numerous pressure to be successfully completed. Without an advanced dashboard for management and a dedicated project manager, it's hard to handle the complete tasks without an error.
What happens, if we don't employ the personalized dashboard in any project?
When a team works on projects, it goes under a lot of supervisions, task processes, and much more. Due to all such activities, tasks are underestimated, processes rushed and schedules tightened and the result is bad quality. Due to all such reasons, it is advisable to employ a personalized dashboard in the project. Additionally, it also gives evidence of quality assurance.
Reduce the probability of mistakes:
Another remarkable factor about choosing the project performance tracker is minimizing the possibilities of errors and mistakes. Such kind of trackers carefully seek all the key risks to the project quality and develop a successful plan to achieve it. This way one can easily reduce the risk for any error or mistake.
With that being said, an advanced project management dashboard makes a systematic arrangement for different projects and helps the team to complete it successfully.