Tuesday, August 03, 2021 | Remote Team Management Software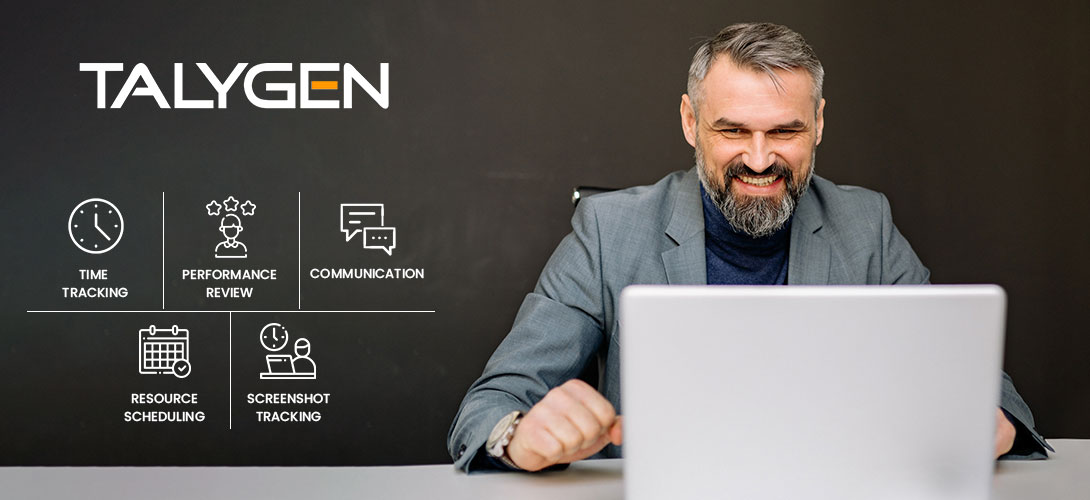 So, you have a remote workforce, but are you monitoring them? If not, then it is your responsibility to find out how to manage staff working at remote locations. It is not enough just to hire someone to keep an eye on remote staff.
Remote Working is the New Normal
Over the past few decades, remote work has increased in popularity. The numbers are staggering and showing that over half of Americans now work remotely at least some days per week. Irrespective of the size and type of organizations, hiring a remote workforce is becoming an increasingly popular strategy. Additionally, the proportion of employees working remotely has increased just in the recent years.
Here are five strategies for successfully managing your remote workforce and getting the most out of their productivity without sacrificing quality.
#1 Time Tracking for Remote Employees
Tracking work hours of your remote employees is important to get detailed insights about productivity. It's important to have a clear picture of productive and overtime hours, burnout, and workload to let employees overcome problems for effective time management.
You can manage your remote workforce by using automated time tracking software with real-time data and time tracking functionality.
#2 Performance Review and Analytics
If you are not monitoring the performance of your employees, you are missing out what actually they are up to. Performance tracking is especially important for remote employees because it helps them to find out areas in which they need to improve.
By using modern remote employee monitoring software with performance review tools, you can get an accurate measurement of their productivity and make sure that effective strategies are in a place where needed.
#3 Communication is the Key to Boost Collaboration
If your remote workforce is not communicating, you will have a difficult time getting anything done. Communication is important when managing remote employees because lack of interaction among teams leads to miscommunication which affects workflow.
By using chat tools like the one inbuilt in Talygen, your employees can stay connected and collaborate more effectively.
#4 Resource Scheduling
Scheduling and managing resources at remote locations around the world is important to maximize your remote workforce's potential. Without good resource scheduling, managers won't be able to analyze the work capability of remote staff and this can end up with overburdened employees.
You can boost your remote workforce's productivity by scheduling breaks and downtime for resources between all of your employees.
#5 Screenshot Tracking for Higher Management
One way to make sure that your team is working as efficiently as possible is to get real-time screenshots as evidence. Tracking screenshots or video recordings via a remote employee monitoring software helps in collecting productivity proofs. Automated screenshot tracking can give you all the information and helps maximize your remote workforce's productivity.
Bottom Line
Here ends our guide of '5 Strategies for Successfully Managing Your Remote Workforce'. Managing remote employees can be challenging but these strategies will make your and your team's job much easier!
Remote employee monitoring software, such as Talygen, can make your remote employees more productive and efficient. It is a cloud-based software that offers a world-class suite of remote employee monitoring services.
Try the Free Trial now to know more!