Friday, April 13, 2018 | Time Tracking Software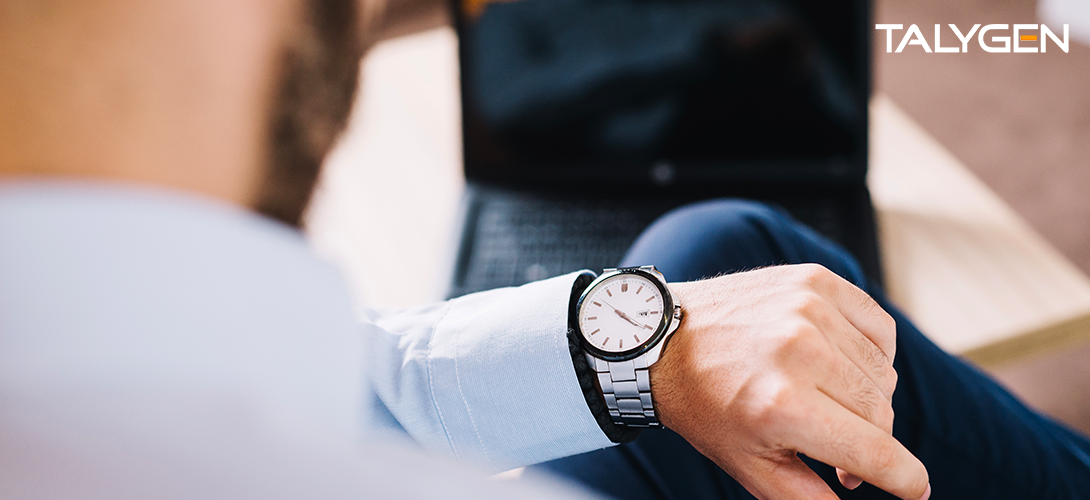 Time is a key asset for employees of any organization. It's an invisible resource which has the ability to turn the tables. Every task in an organization from Project Management, Hiring, to Asset and Human Resource Management is correlated to time, so you have to find ways which can help you manage time.
Nowadays, things have significantly changed due to the competitive working environment in which we live. To get an edge over your competitors and to sustain for a longer duration, you need to invest in a time tracking software which can help you to track and manage your tasks efficiently.
Talygen, a leading business automation management software, offers a comprehensive time tracking tool which automates time and productivity monitoring for businesses. This time tracking solution works seamlessly with a wide range of business products such as invoicing module, screenshot tracker, and employee management module.
Investing in a time tracking software is a critical decision. Make sure that you do extensive research and consider all the key aspects before making your final decision. In this post, we have compiled some essential factors to ensure you find the best time tracking software for your business.
1. Employee Tracking
Due to the cut-throat competitive business environment today, companies are constantly trying to offer world class services to their clients. Having a feature-rich time tracking tool helps to track working hours of employees and increase business productivity.
Talygen's employee time tracking software is equipped with screenshot functionality which helps record mouse clicks and keyboard activities for a task in a project. Moreover, the GPS tracking feature in the software ensures managers can track an employee's whereabouts while the employee can keep tracking time.
2. Comprehensive Reports
As a Company Admin or Project Manager, it is really important to be aware of your employee's productivity. Talygen's time tracking software helps to track the time spent by employees on a particular project.
The software offers detailed reports including average time spent on specific tasks, information about less and more efficient employees etc. These comprehensive reports help managers to evaluate the performance of employees in an efficient manner.
3. Tasks Monitoring
Employees are the real backbone of any organization. Project Managers should exactly know about the daily-schedule of their team members. A comprehensive time tracking software not only helps you in managing your employees but also aids in improving the productivity of your business.
With Talygen's time tracking tool, you can easily determine how much time is consumed in each task and which tasks are taking more time. This helps you make quick changes in your business strategy and improve the employees' productivity and time estimation in project completion.
4. Better Insights of Your Business Productivity
As a project manager, you should know which projects are the most beneficial for your business. All the best time tracking software help you compare your work performance and billing cost which gives you a clear insight into your business productivity.
Final Words
A quality time tracking software helps drive your business efficiency. You can easily simplify your business processes, streamline your projects, and finances which ultimately improve the business profitability and productivity