Tuesday, September 15, 2015 | Project Management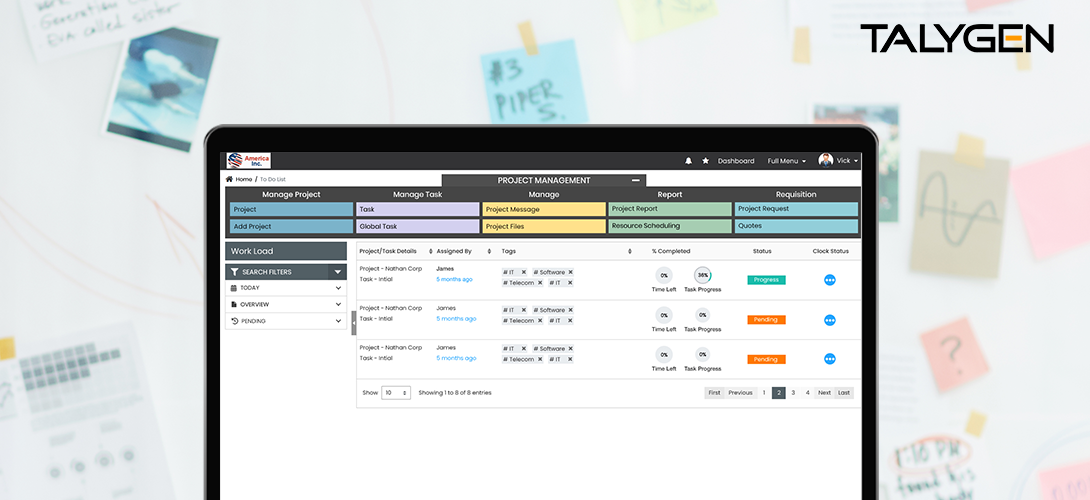 Here at Talygen, we are all big fans of cloud. And we are not the only ones. There are some studies by industry watchers who say cloud is growing five times faster than traditional computing and by 2018 two thirds of businesses will have some computing done on huge data centers. The numbers are mind-boggling because they suggest cloud is going to shake up enterprises. No part of business will stay unaffected, project management included.
A lot of project management already happens on cloud and the trend will continue. In fact, you can gain a lot if you subscribe to a cloud based project management tool right now.
Connected Team
More businesses rely on remote workers than ever before. Cloud-based project management tools let your team to be connected all the time and collaborate seamlessly.
Minimal Upfront costs
Cloud applications have zero or minimal upfront costs. You do not need new hardware or expensive onsite installation. An internet connection and the computers you already use are sufficient.
Low Maintenance
It is many project managers' dream to be able to use a tool that can help them work without asking for constant maintenance. Cloud technology fits the bill. It minimizes the time you would spend on updates and gives you more opportunities to focus on your work.
Security
Cloud offers security—against physical and electronic damage. No amount of damage to the computers in workplace can harm the data. At the same time, protection provided by expert programmers keeps your data secure against the preying eyes of competitors and unauthorized personnel.
And the benefits' list does not end here. You also get cost efficient cloud based project management tools that are faster and more widely available.
Do not take us for our work. Test it yourself by downloading Talygen's Project Management for free for the first 30 days.