Wednesday, September 23, 2020 | Employee Management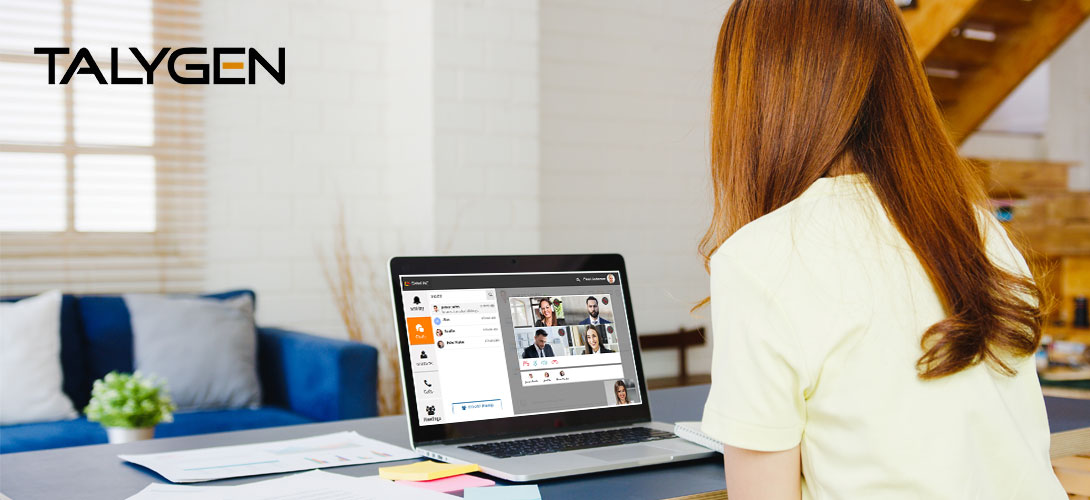 The impact of the COVID-19 outbreak has transferred onsite jobs to remote working. Along with the challenges of switching businesses home, managing and tracking employee's performance is another difficulty that needs effective management to make employees and businesses thrive during this pandemic.
The different work from home dynamics may affect productivity therefore, it is necessary to take into account beforehand. In order to generate the ultimate work environment for remote employees, you need a powerful employee time tracking software that employees can embrace and feel comfortable to add to their systems. Employing candidates is not enough to align employees with organizational goals, it's necessary to provide a productive atmosphere equipped with advance technological systems to keep teams updated, focused, and answerable.
With the modern activity tracking software, SMEs and large organizations can gain highlighted benefits:
Video Conferencing for Virtual Meetings
In-depth Real-Time Reporting
Resource & Task Scheduling
Employee Supervision in Different Time Zones
Establish Productive Routines
Higher Retention Rates
Cloud File Sharing Services
The virtual collaborations help teams to stay connected with the managers and deliver the expected tasks at stipulated deadlines. The cloud-based automation techniques reduce IT stress and encourage teams to add value to organizations with more engagement and productivity.
The advance employees and team management software supports and fosters ethical work culture to build prolific employees. An implementation of an aesthetically pleasing application for mobile and smartphone, employers can manage multiple remote teams in the best way to reach the final expected outcome.
The work schedules can be easily maintained and managers can define work and tasks for maximum effectiveness.
The clear and detailed deliverables can be set effortlessly using robust remote employee management solution.
The software ensures distraction-free work and monitors the employee's time for performance monitoring.
Effective resource management helps to fit the right resource to the right job to increase the performance of the teams and operational efficiency.
The accomplishment of tasks and projects is easier with advanced systems with the latest employee time tracking functionalities.
The video and voice-based coaching to employees is provided online by the managers to boost their knowledge and help them understand how to make an organization grow.
The software provides a technology-rich platform to hire and retain employees without investing too much cost and efforts. The HR integrated employee management tool tracks the attendance and leaves of remote employees under a single software.
Final Thoughts
The employee and team management software is making a great space in the hearts of individuals and businesses with plenty of benefits. Today's software provides businesses the modern solutions that are easy-to-use and offers reliable support for employee timekeeping.
Manage Off-site Workforce with Talygen
From small to mid-size businesses, Talygen scales the business operations by providing automated data organizer and employee managing solution. The cloud-based SaaS integrated solution simplifies the employee on boarding process. The hassle-free deployment of the application on iOS, Android, and Windows phone plus other operating systems, allows to connect with the teams quickly and provides better control over the team's performance.
To know more about employee task tracking software by Talygen, visit https://talygen.com/EmployeeManagement.